IBT President Visits Capitol Hill
General President Sean M. O'Brien, General Secretary-Treasurer Fred Zuckerman, and Package Division Coordinator Johnny Sawyer met with Congressional staff on Capitol Hill this week to discuss upcoming national negotiations with UPS. Ending the 22.4 two-tier wage system, excessive heat, surveillance and harassment, higher wages, and stronger benefits for Teamsters were all addressed.
"Instead of investing resources into its workforce, UPS is already sending lobbyists to Washington to curry favor with politicians and run the traditional playbook of Corporate America. We want everyone in UPS management and everyone in Washington to understand the Teamsters aren't playing games here," O'Brien said. "Our union is powerful, more united than ever, and ready to fight. We will get the strongest possible contract for our members at UPS. There is no alternative."
During the discussion, O'Brien made clear to Congressional staff members that negotiations had far-reaching implications for millions of American workers and the entire labor movement.
"Negotiations will begin on April 17 and if we don't have a new collective bargaining agreement in place by August 1, there will be a major issue with supply chain solutions. The Teamsters don't want a strike with any employer. If UPS chooses not to reward workers and if they fail to acknowledge the sacrifices that our members make to ensure this company remains successful, it will be UPS that disrupts parcel delivery in the United States. The Teamsters will set the standard for a strong union contract and our members will receive what they've rightfully earned."
O'Brien and Zuckerman also met with Sen. Bernie Sanders (I-Vt.) in his Senate office following the Congressional briefing. Sanders rallied with UPS Teamsters and other union members throughout 2022 and has remained a committed partner in the fight to protect working people.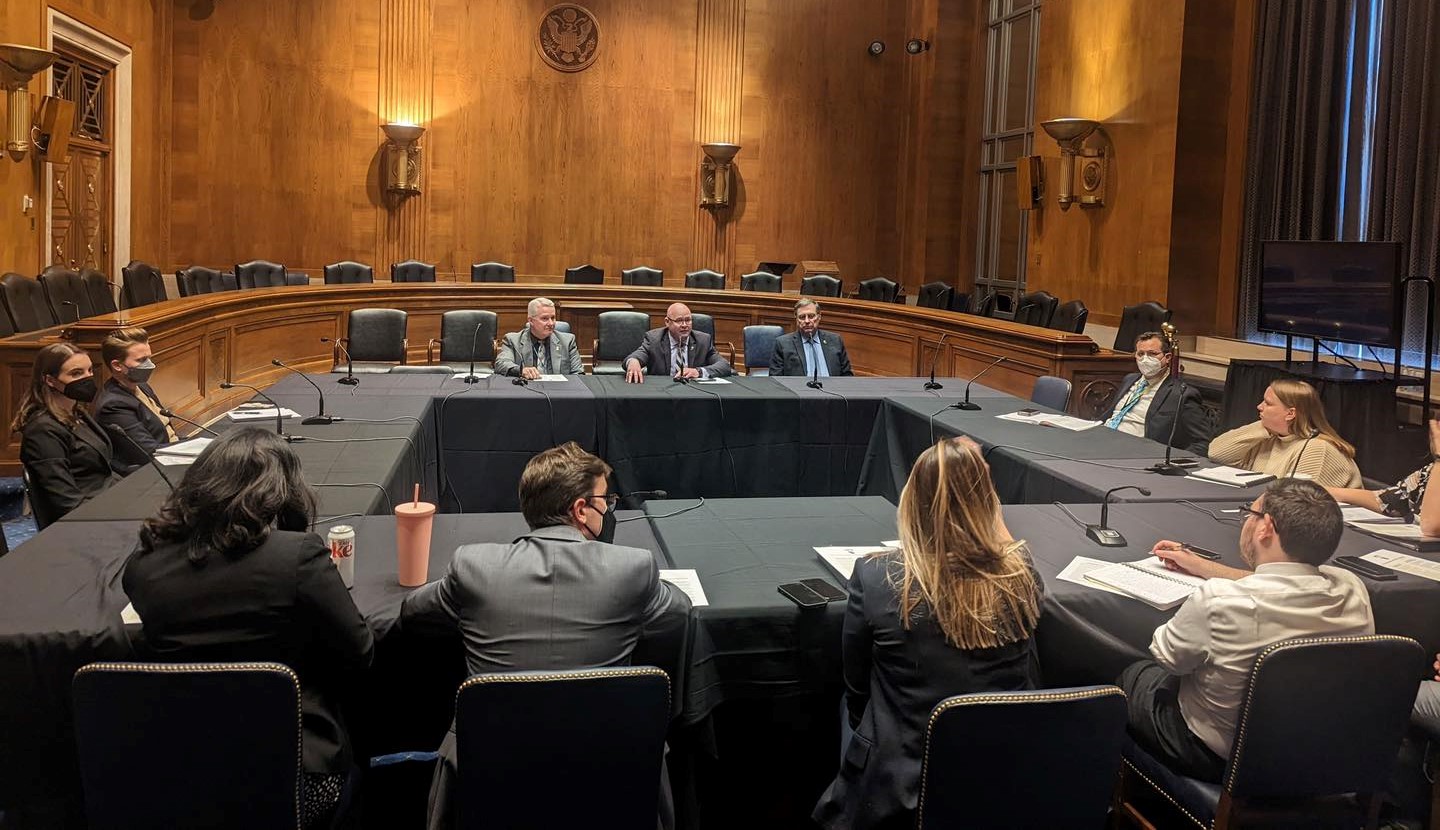 Package Division Coordinator Johnny Sawyer, IBT President Sean O'Brien, and IBT Secretary-Treasurer Fred Zuckerman (Center L-R) address Capitol Hill Staff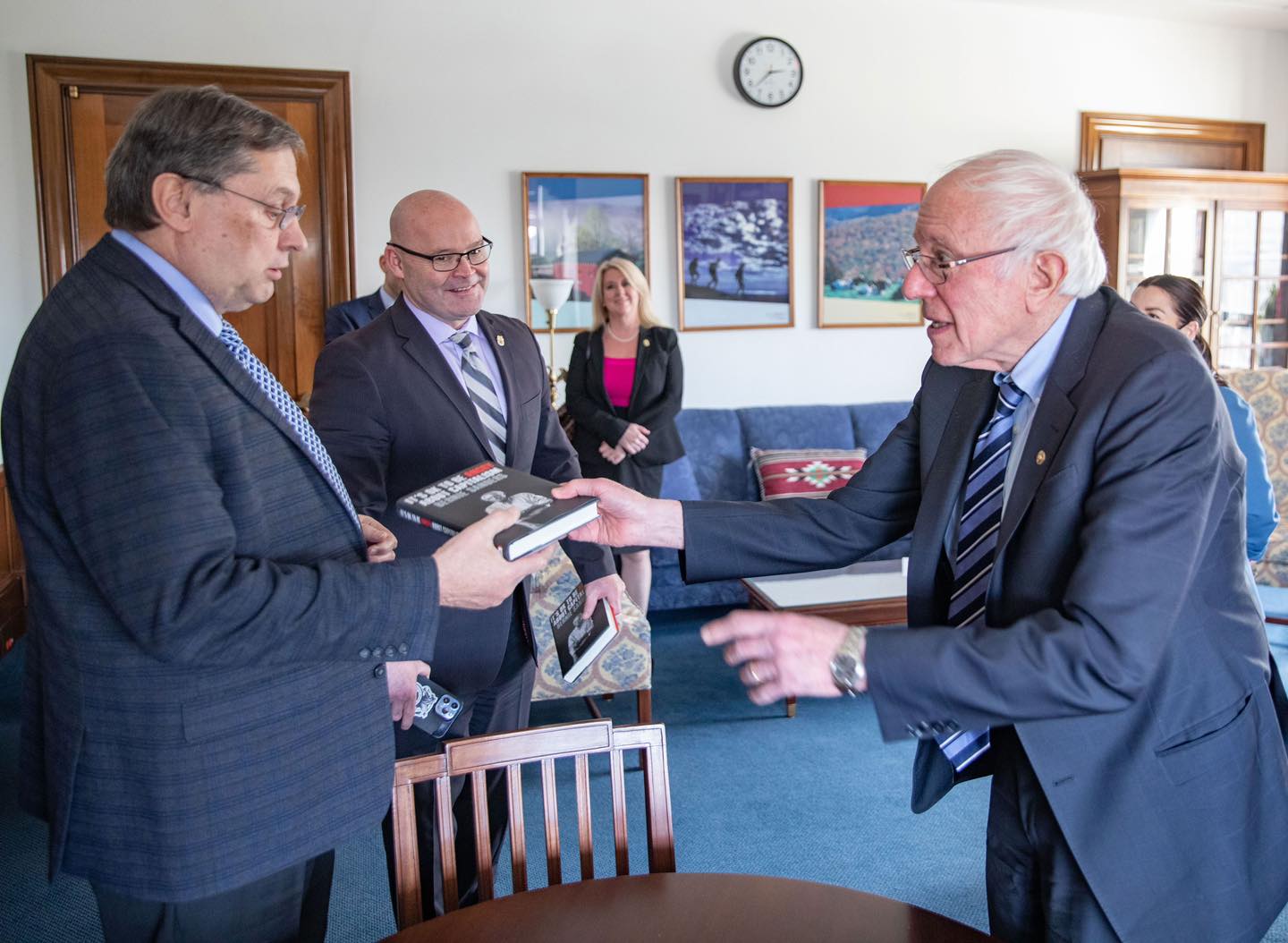 Senator Sanders presents copies of his latest book to Fred Zuckerman (L) and Sean Obrien