Local 776 DRIVE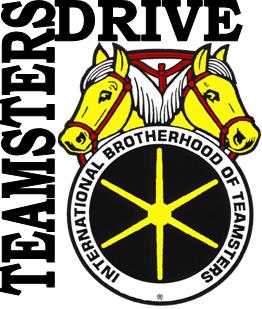 Teamsters Local 776
D.R.I.V.E. Chapter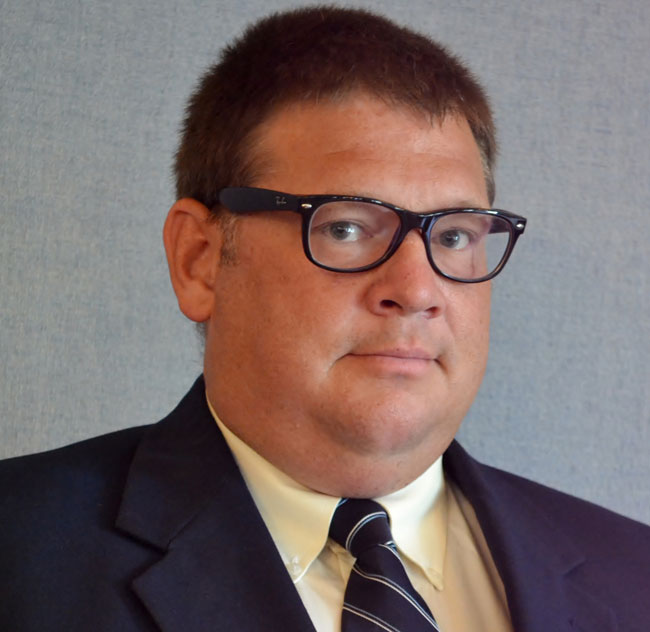 Patrick Hollingshead, Local 776 D.R.I.V.E Coordinator
Democrat, Republican, Independent Voter Education
Big Business spends big money in Washington to influence members of Congress and push their anti-worker plans. They outspend working families on politics by more than 15-1.
Through grassroots political action and aggressive lobbying on Capitol Hill and in State Houses and City Halls across America, Teamsters have stopped some of the worst attacks on working people.

But Big Business is pushing their agenda harder than ever. That means we have to fight back stronger than ever. And we have to move forward with our own programs, like improving job safety, fighting for affordable childcare, and stopping abuses by corporate health providers and insurance companies.
You can take a stand for working families by contributing to DRIVE – the Teamsters' political action committee. Your contribution will support grassroots action by Teamster families to stand up to Big Business interests.
And your membership to DRIVE will help elect political candidates who care about working people.
Contributions to DRIVE support a wide range of Teamster activities:
Keeping members and their families informed on the key issues that affect our future, including voter guides that show the records of our Senators and Representatives in Congress.

Rallies, news conferences, advertisements, and phone banks to build support on issues of concern to working people.

Voter registration, and financial support for political candidates who will stand up for working families. DRIVE is non-partisan and independent from any political party.
Teamsters Local 776 has its own DRIVE Political Action Fund. Half of all monies collected through DRIVE stay here at Local 776 so we can support state and local elected officials who share our views on the rights of working men and women.
Members can contribute to DRIVE for as little as $2 per week. Depending on your collective bargaining agreement you may be able to authorize weekly deductions to DRIVE from your paycheck. For more information or to request a DRIVE authorization form contact the Local Union Hall during normal business hours.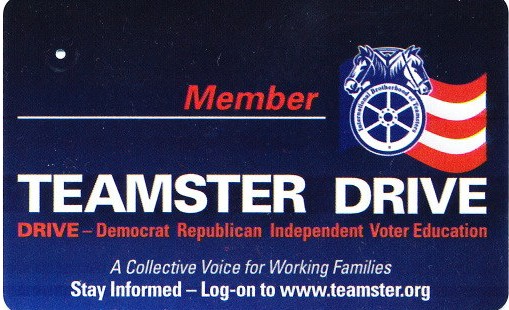 November 2023 Municipal Election
The 2023 Pennsylvania elections will take place on November 7, 2023, to fill judicial positions, allow judicial retention votes, and fill numerous county, local, and municipal offices.
Listed below are candidates endorsed by Teamsters Local 776 and the PA Conference of Teamsters: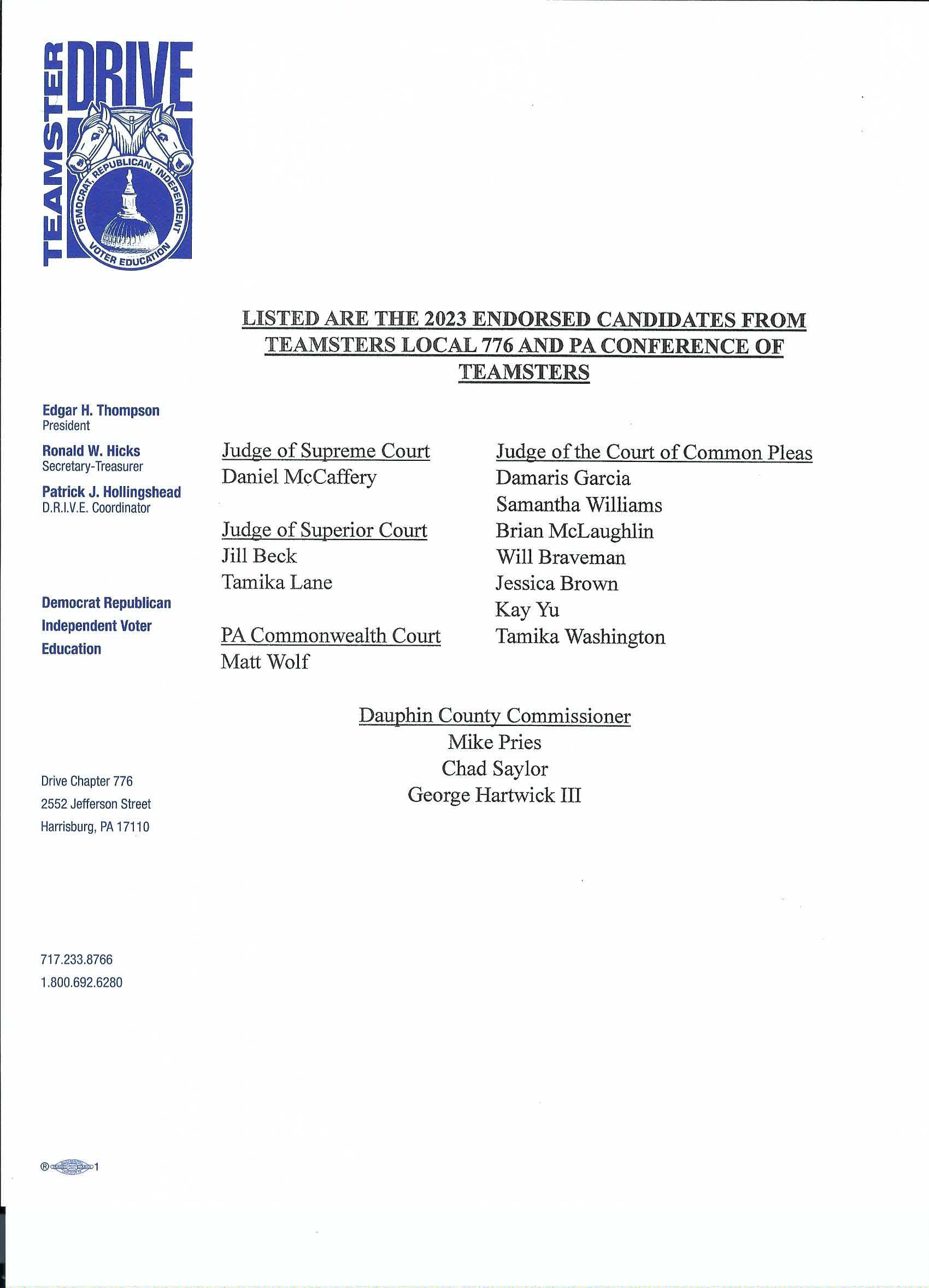 Page Last Updated: Nov 02, 2023 (09:18:45)