TForce Freight Contract Negotiations Update
Earlier this week the Teamsters National Freight Industry Negotiating Committee (TNFINC) and TForce Freight exchanged proposals for a new TForce National Master Freight Agreement (NMFA). After the parties reviewed the proposals there was a general question and answer session to clarify certain issues raised by both sides.
"We will negotiate the strongest contract possible at TForce so that we can protect our members and restore pride in the freight industry," said Teamsters General President Sean M. O'Brien. The current national agreement expires on July 31.
An additional negotiating session is scheduled for the week of April 10, 2023.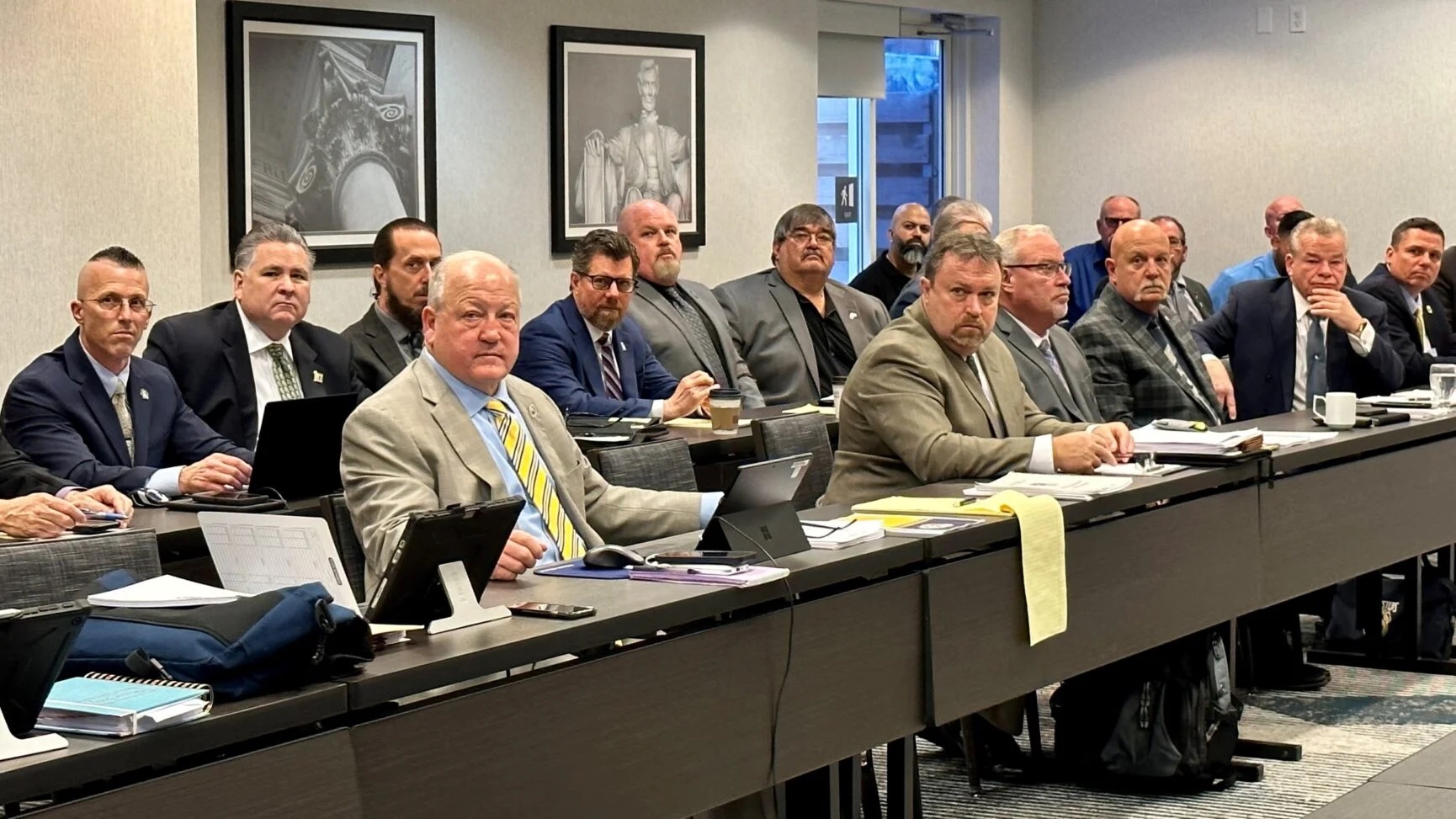 The Teamsters National Negotiating Committee includes (First-row L-R:) National Freight Director John Murphy, Eastern Region Freight Coordinator, and Local 776 President Ed Thompson. The second row, (Left) TForce Eastern Region Representative and Local 776 Business Agent Spencer Dearth, and seventh from the left is Rank and File Committee Member and Local 776 Trustee Dipan Patel.