More than 100 drivers at US Foods in Salem Virginia joined Teamsters Local 171 in June 2021. Better wages and benefits are what the Salem U.S. Foods drivers call on their company to deliver. "We want a company to work for that we can be proud of again," said Kenny Chapman, a relay driver for U.S. Foods Inc. in Salem.
"They came to us and said hey we need help, the company won't listen to us, can you help us make the company listen? And we said absolutely," said, Todd Robertson, the president of Teamsters Local Union 171. Robertson said including Friday's meeting, they have met with U.S. Foods representatives more than a dozen times since December. However, the discussions continue to stall, which might lead to a walk-out. "Honestly if we don't get a deal done here, the companies have already been put on notice, and the employees will be forced to walk out. It's unfortunate, but it will happen," said Robertson.
On May 20, 2022, Teamsters Locals based out of Pennsylvania and North Carolina joined the U.S. Foods drivers in a show of support as they work toward a first Teamster contract.
The drivers are keeping a positive mindset that a deal will get done. Local 776 sent the Local's truck to Local 171 in Virginia. Along with the Local 776 truck, Local 107 from Philadelphia sent their truck, and Local 391 sent their organizing truck. Representing Local 776 were Executive Board Trustee Patrick Hollingshead, YRC Stewards John Brownawell, and Austin O'Brien.
For more information on the US Foods rally along with additional photos from the event follow the link below to the local 171 website: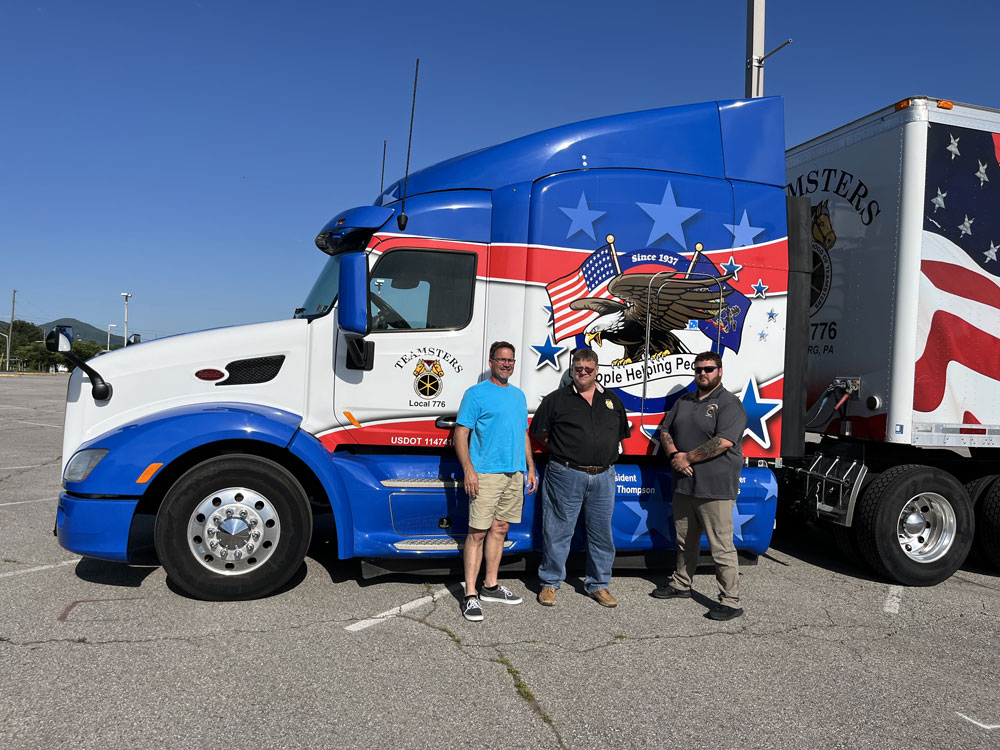 L-R: YRC Steward Austin O'Brien, Local 776 Trustee Patrick Hollingshead, YRC Steward John Brownawell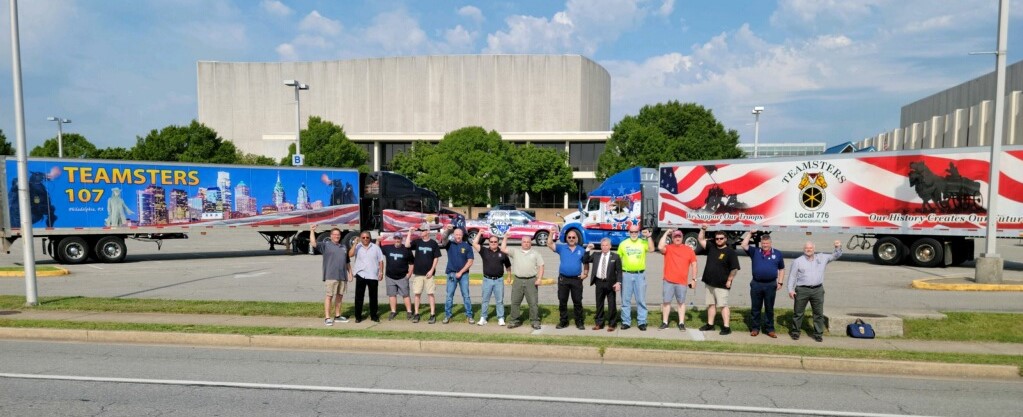 Teamster Proud, Teamster Strong!