Local 776 Member Jim Goodyear Retires!
December 30, 2021, ended a chapter of Jim Goodyear's life and started a new one. Jim retired after 42 years as a Teamster. Jim started his Teamster membership at York Casket Co., where he was instrumental in the organizing drive that brought the drivers into the Union; he then became the first Union Steward for the York Casket members. After a year at York Casket, while on a layoff, Jim heard of an opening at York Container Company, and his next 41 years, the last 25 as a Union Steward, were spent there. During his career, Jim amassed approximately 3 million accident-free miles driving up and down the road.
Jim and his wife Patti have two daughters with four grandkids between them. The family, along with a honey-do list, will keep Jim active! Jim is an avid hunter and angler. Retirement will provide more time for both activities, with a road trip to Wyoming to hunt, salmon fishing on Lake Ontario, and flounder fishing in Maryland. Additionally, pandemic allowing, a cruise to Alaska is being planned.
Jim has seen the Union help many people throughout his career, when asked by new employees, especially younger people just starting, why a Union? Jim is quick to tell them, "Your wages, your benefits are because of the Union, just wait until the day you need them, then you'll see what they do for you!"
From everyone at Local 776 congratulations on your retirement Jim, may you enjoy as many years of retirement as the number of years you worked earning it!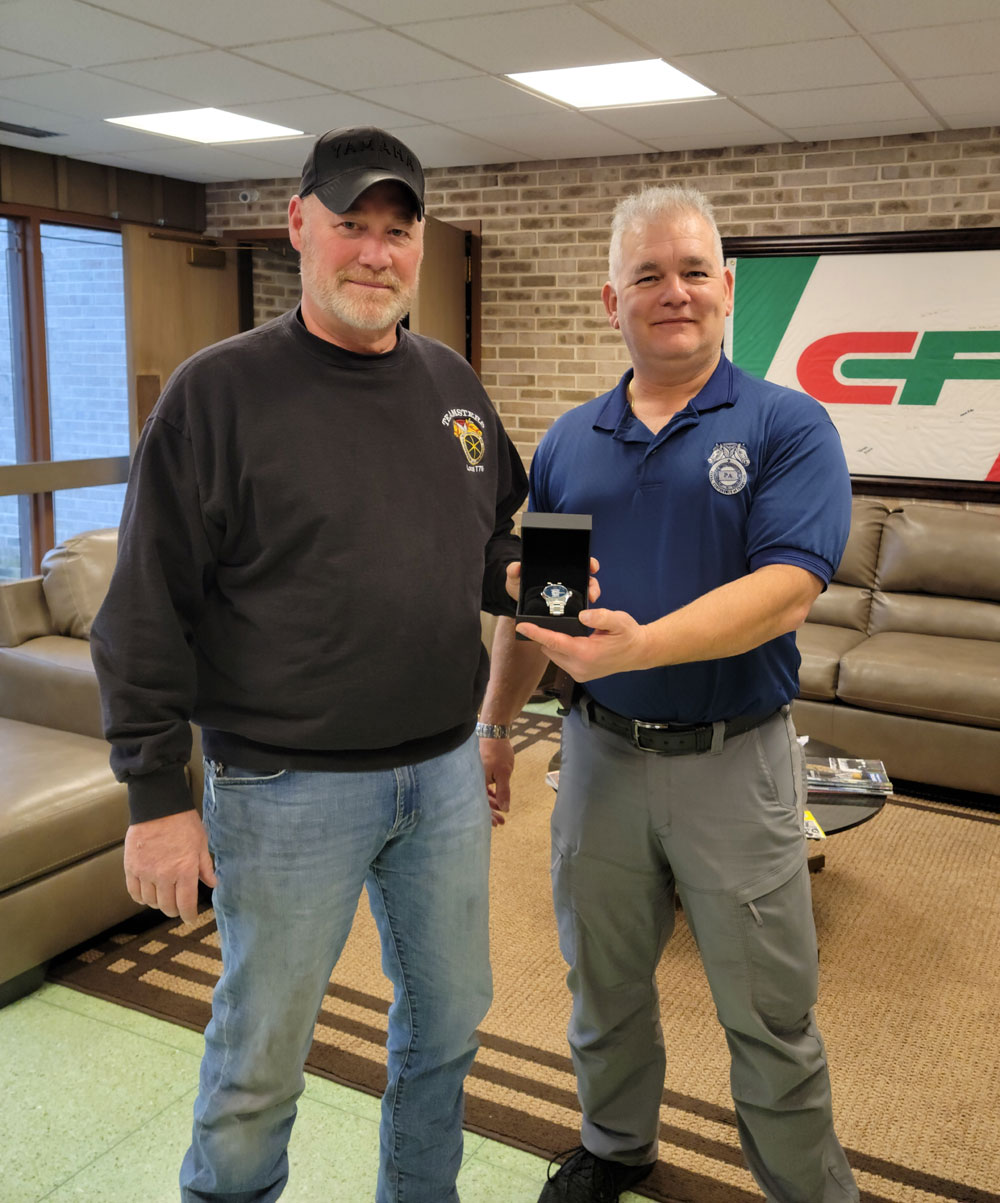 Jim Goodyear (L) and Local 776 BA Bill Olmeda with Jim's Retirement Watch!