On January 1, 2022, Local 776 Business Agent George Goodling retired from his long tenure with the Teamsters. George worked at YRC for 36 years and was a Steward for 21 years. George assumed his elected BA position at Local 776 in January of 2015 and was re-elected to two additional terms.
George has been married to his wife Brenda for 37 years and they have one son. They plan on slowly easing into retirement life, doing some traveling, heading to Florida to escape the PA cold and snow. A long-postponed trip to Italy is being planned, subject to Covid restrictions. After working as a BA for seven years George is planning on keeping his hand in labor by doing some volunteer work for the Labor Council. In addition, he plans to devote more time to woodworking and is putting together a small woodshop.
Asked for any parting words George commented: "It was an honor to work with everyone at Local 776, an honor to serve the members. The Local is in great hands and they never stop working for the members".
The Officers and Agents of Local 776 honored George at a gathering shortly before he began retirement. Congratulations George, your presence at Local 776 will be missed. Best of luck, and enjoy retirement!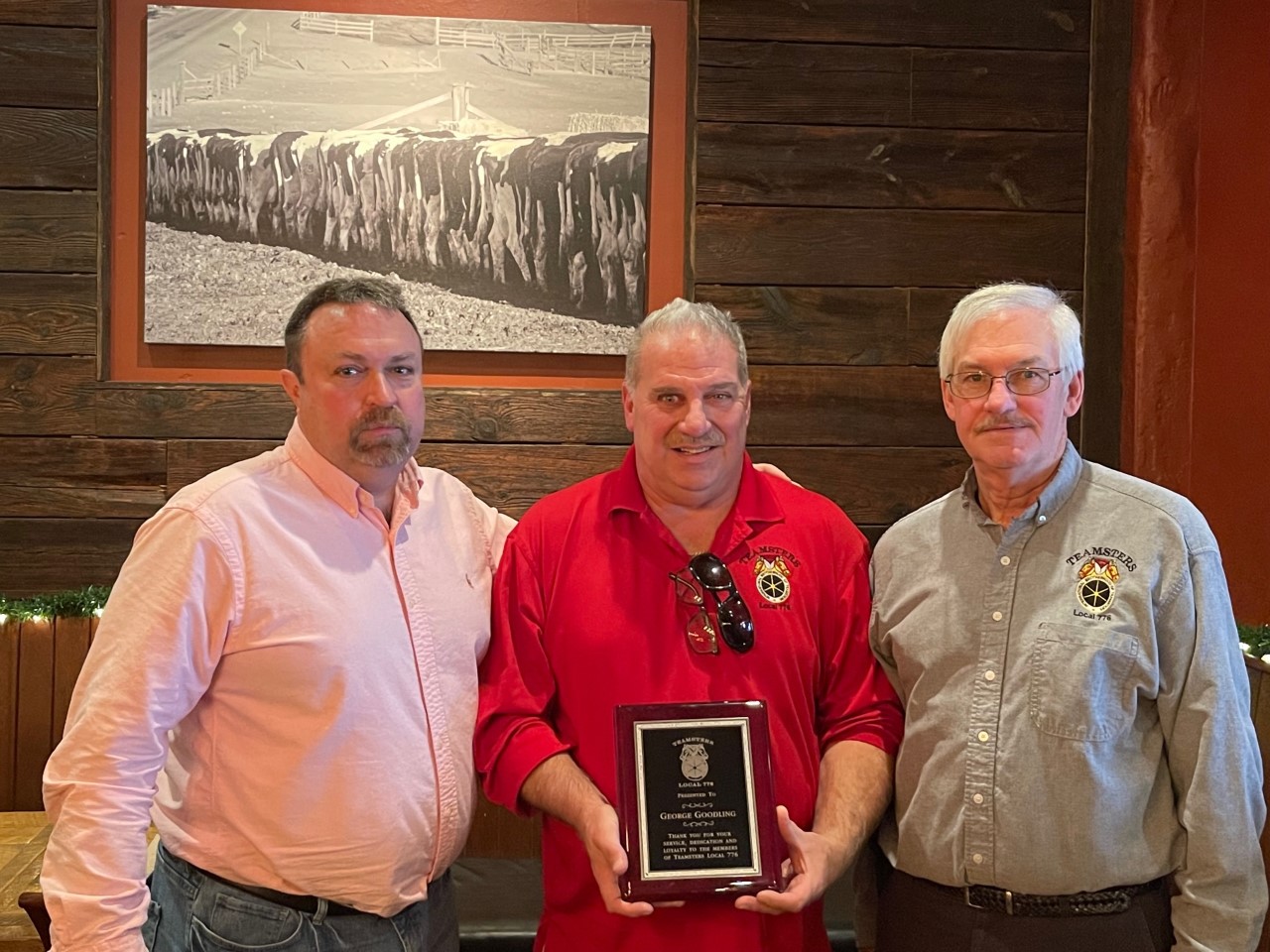 George, center, is presented with a plaque thanking him for his service, dedication, and loyalty to the members by Local 776 President Ed Thompson, (L) and Secretary-Treasurer Ron Hicks.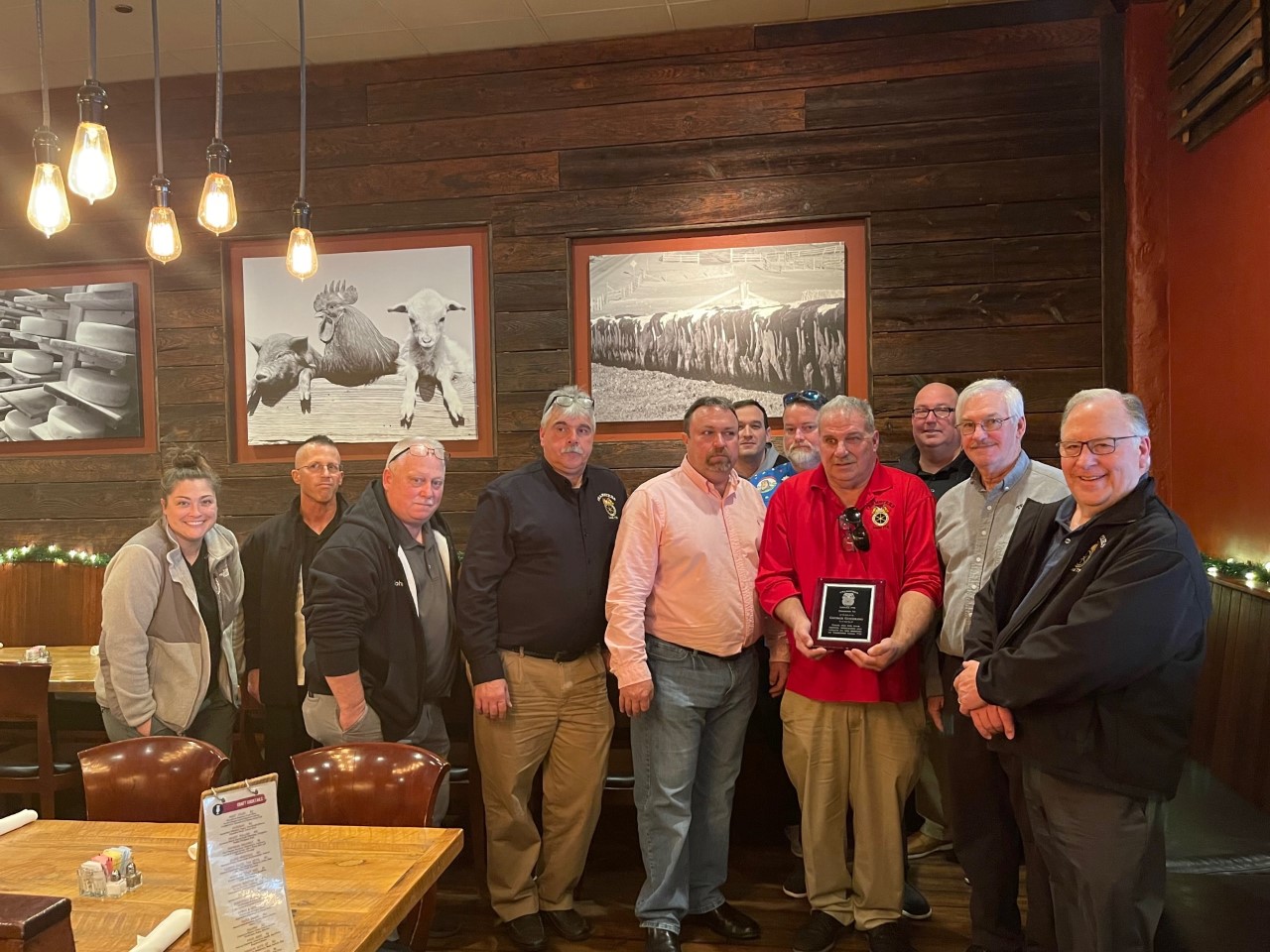 George's co-workers gathered to celebrate his retirement. From left: Organizer Ashley Cerzullo, BA's Spencer Dearth, John Taylor, Dave Vrona, Pres. Ed Thompson, BA's Mark Cicak, Shane Weaver, George, BA Mark Andreozzi, S/T Ron Hicks, and BA dave Wolf.