Richard Boyd, In Memorium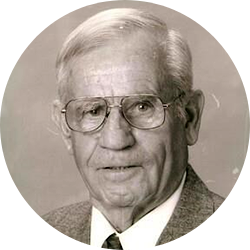 Local 776 is saddened to learn of the passing of Richard "Dick" Boyd on Saturday, July 10 in York, Pa. Dick, of Glen Rock, PA, was a World War II combat veteran and longtime labor leader in Central Pennsylvania.
Dick spent more than 50 years tirelessly fighting for the rights of working men and women. He served several terms as president of United Steelworkers Local 4407, representing employees of Cole Steel in York. For 20 years, from 1987 to 2007, he was president of the York-Adams County Central Labor Council. York's Labor Day Parade and Workers Memorial Day observances were started under his leadership. He spearheaded the development and creation of the "Workers of York" statue that stands at the entrance to York's Agricultural and Industrial Museum. In 2004, he was awarded the Joseph A. Beirne Community Service Award from the United Way of America and was named Labor Leader of the Year by the United Way of Pennsylvania that same year. He was also involved in many other community organizations, including the South Central PA Workforce Investment Board, the York/Adams Drug and Alcohol Advisory Committee, the York Area Labor-Management Council, and in activities of the area's Democratic Party.
Dick enlisted in the U.S. Army at age 18 in 1943 and served in seven countries during World War II. He was a paratrooper with the 509th Parachute Infantry Battalion and was awarded the Bronze Star and the Purple Heart for injuries sustained during the Battle of the Bulge. He was the author of two books: "The Bridge," about his union and military experiences, and "The River," about his memories of fishing on the Susquehanna River in the 1930s.
He is survived by his wife of 74 years, Sara (Strine) Boyd; daughters Rebecca Rishel and her husband Richard, and Elizabeth Thames; sons Richard and his wife, Katy, and Nicholas and his wife, Donna; seven grandchildren and five great-grandchildren. He is also survived by his sister, Ann Barshinger of Lancaster County.
For his service to the labor movement and our nation, Unions thank Brother Dick Boyd. May he rest in peace.