Living up to the motto on the side of the Local 776 tractor trailer "People helping People", several Business Agents and Union Stewards from TForce Freight (Formerly UPS Freight) helped pack food boxes at the Central Pennsylvania Food Bank on May 22nd and June 18th. The Agents and Stewards packed a combined 900 boxes of food to be distributed throughout Central PA. Each box was sent down an assembly line and filled with needy items including cereal, vegetables, juice, and other needed items.
The Central Pennsylvania Food Bank is a non-profit organization committed to ending hunger in 27 counties across central Pennsylvania. Central Pennsylvania Food Bank distributes food through 1,000 local agencies and programs and serves more than 200,000 people in need each month.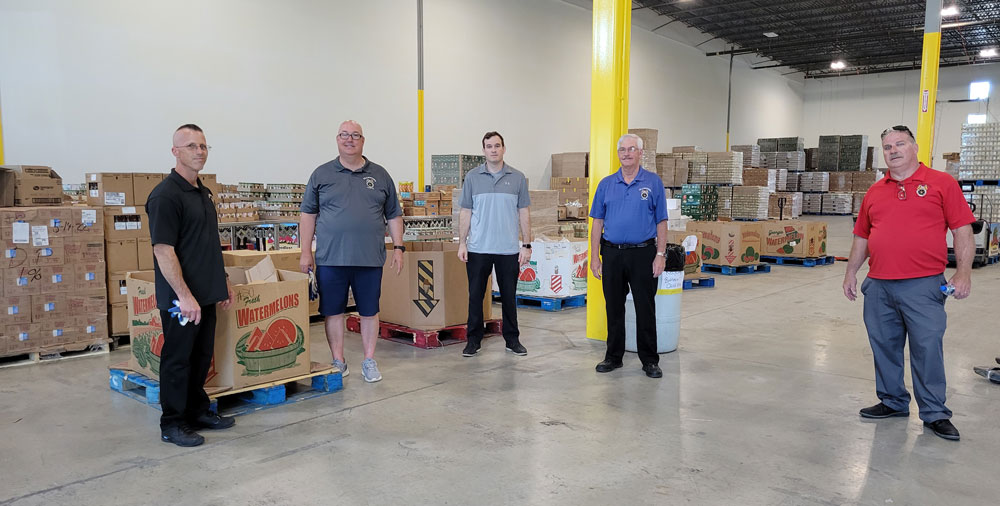 BA's helping people: L-R Spencer Dearth, Mark Andreozzi, Mark Cicak, Local 776 Secretary-Treasurer Ron Hicks, and George Goodling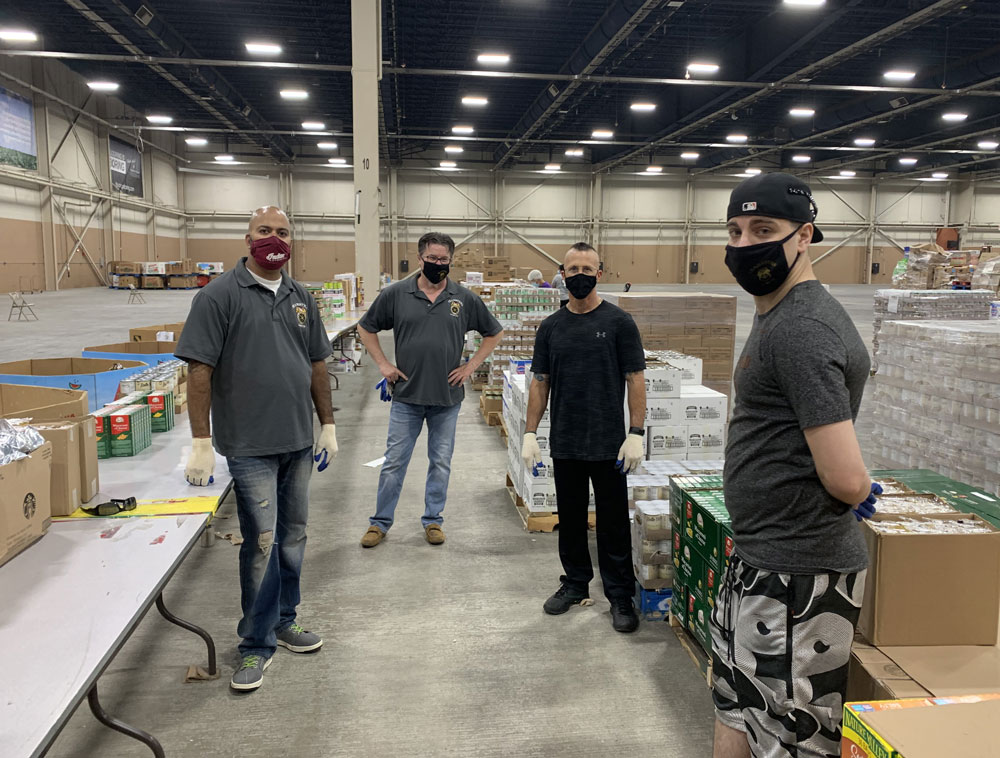 Local 776 Trustee Dipan Patel, TForce Freight Steward Kevin Weagle, BA Spencer, and TForce Freight Steward Joshua Todd.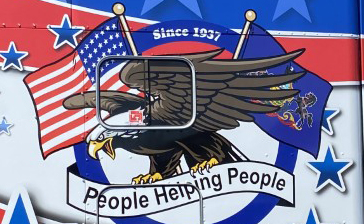 New Logo, Same Great Service!