Local 776 unveiled their newly adorned tractor-trailer to the membership at the May monthly meeting. The truck was last "wrapped" in 2009, and was showing signs of age. A "wrap" typically lasts 7-8 years, ours was due for a refitting.
The "theme" of the new wrap remembers our Teamster history as we create our future, and honors our troops as they defend our freedoms. The tractor cab affirms our motto of "People Helping People".
The Local is proud to have such a vehicle to represent us and to serve our communities in times of need. The new, bright color scheme is quite a site going down the road and has already brought comments from those getting a glimpse of it. If you happen to see the rig going down the road honk to let the drivers know you're a Teamster!!

Shining in the Spring Sun!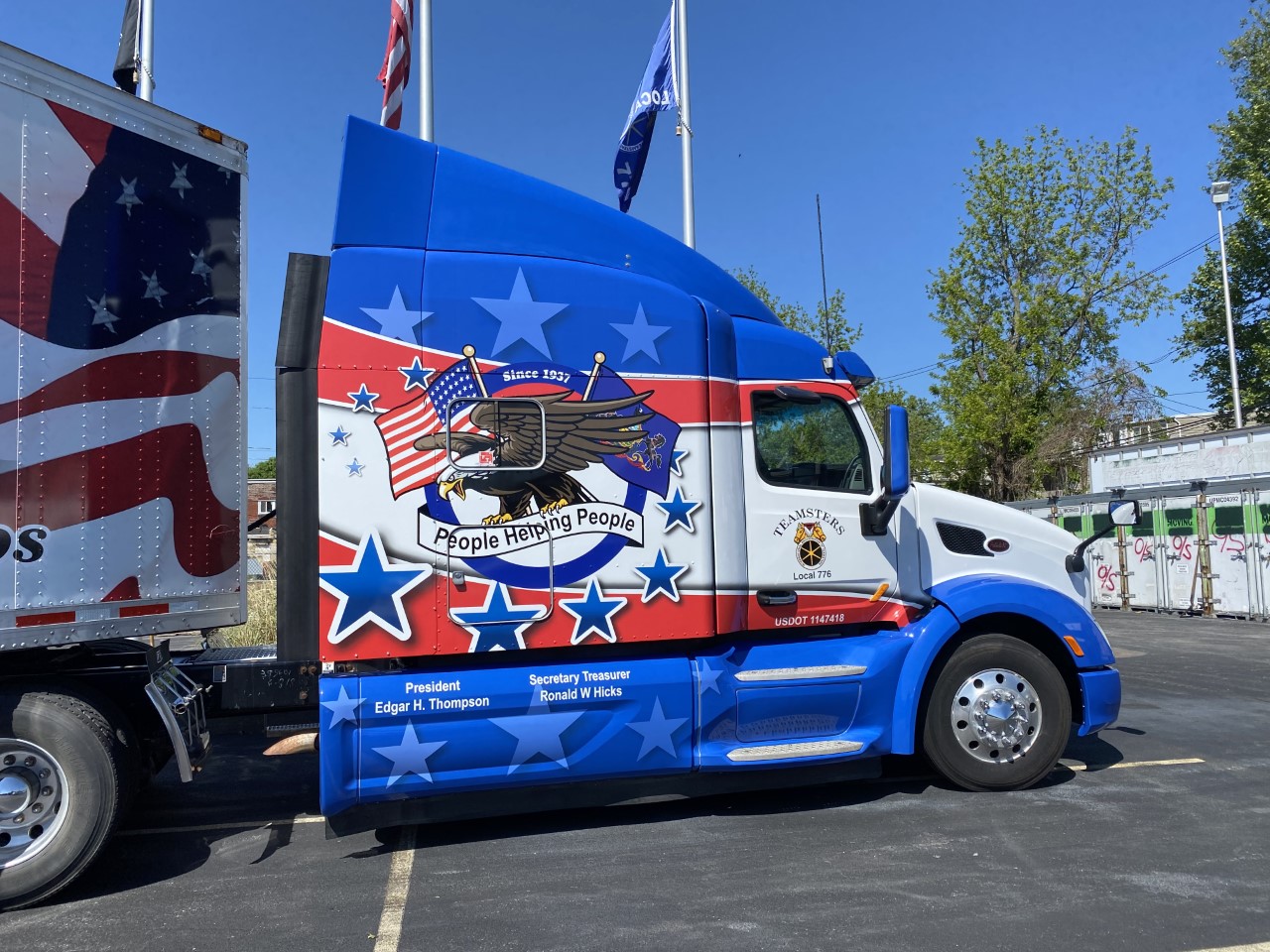 Our continuing commitment to helping others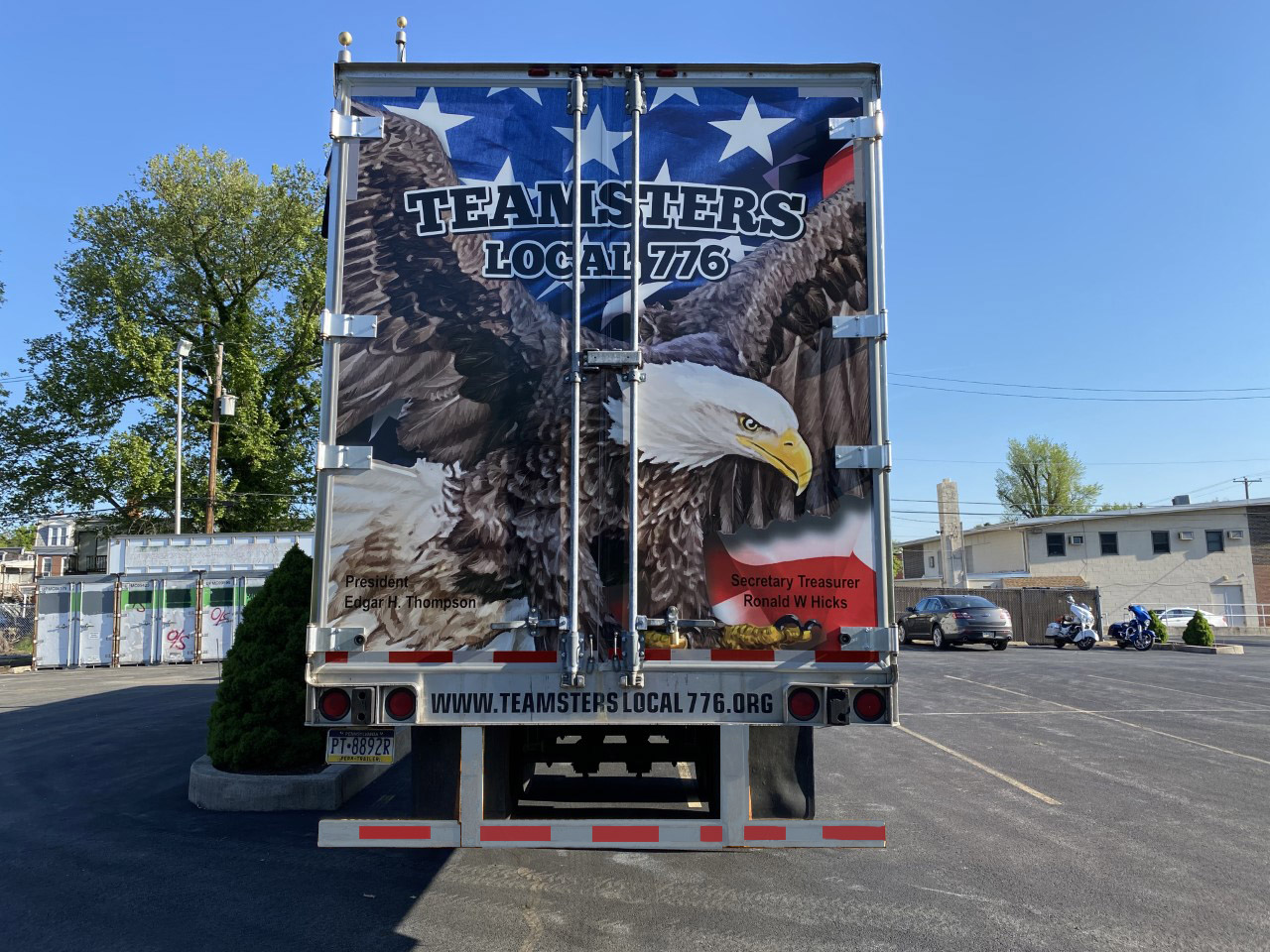 No mistaking who we are to those behind us!