Long-Time Teamster Retires!
A few of the events of 1977 include: Jimmy Carter sworn in as President of the United States, Oakland beating Minnesota in the Super Bowl, George Lucas introduced us to the Star Wars universe, and Local 776 Member Keith Chronister began working at the Springettsbury Township Wastewater Treatment Plant. Fast forward to April 2021; after 44 years at the Treatment plant Keith decided to call it a career and retired from the Township. Since retiring Keith, has been able to devote more time to running a family business started by his father, Preston Chronister and Sons, an auction service dealing primarily with estate sales. When not busy with the business Keith hopes to find more time for other activities, primarily fishing, hunting, and spending more time with his family. Keith has two children and four grandchildren to help him fill in his days. When asked about his retirement Keith replied: "Life's All Good!"
From all of us at Local 776 congratulations on your retirement Keith, we're wishing you well and may you enjoy as many years of retirement as you had years working!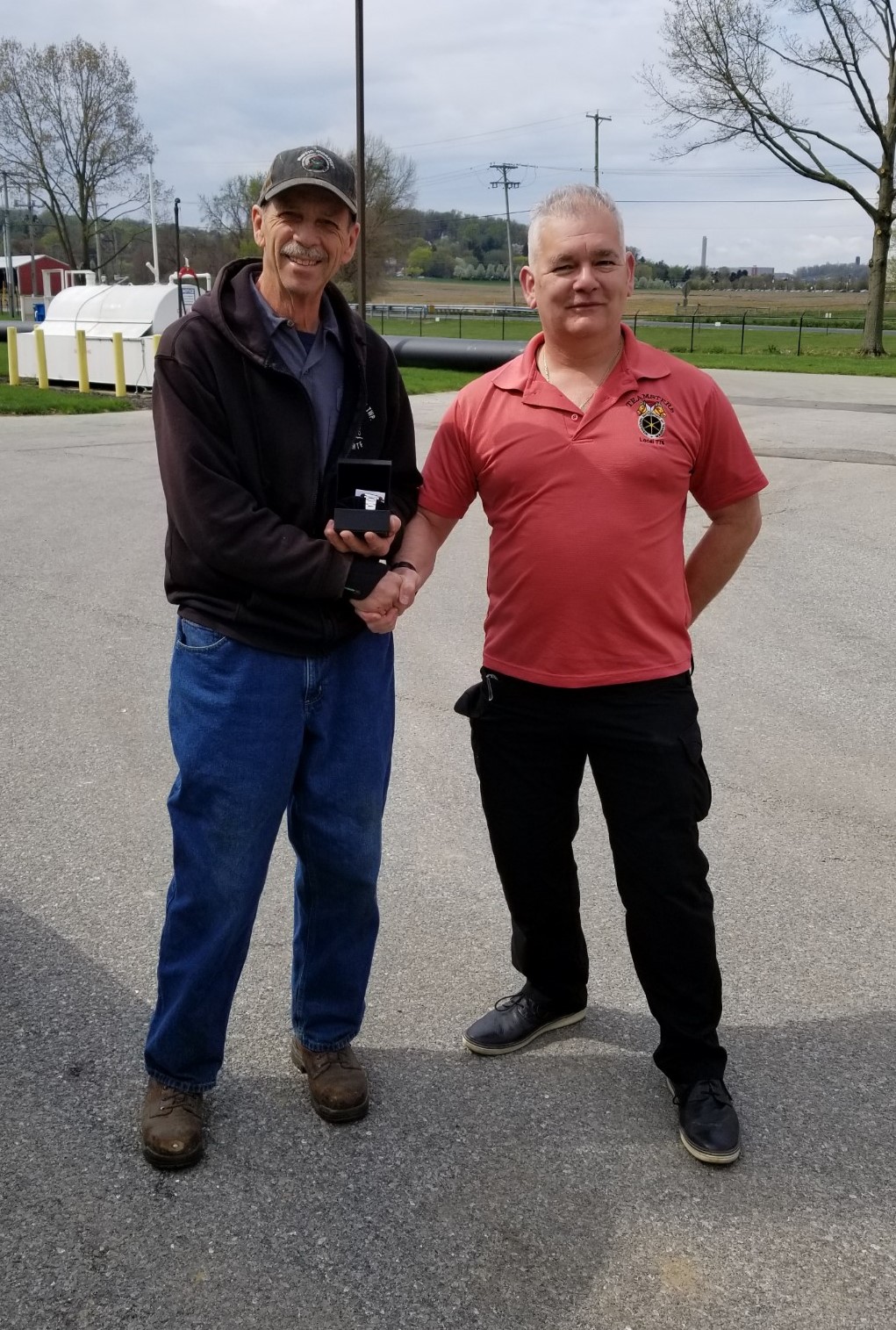 Keith Chronister (L), receives congratulations and a "retirement watch" from Local 776 BA Bill Olmeda. With the employer always watching Keith's time while working, now Keith can "watch" his time and spend it as he pleases! Congratulations Keith, Enjoy Retirement!