Recent winter weather took a toll on the U.S. At one point, approximately 75% of the country was snow covered. Extreme cold covered Texas and the south. Texas remained in the frigid grip of winter storms as an arctic blast deepened an electricity supply crisis that has forced millions to endure days without power and heat. Pipes froze and burst across the state, and icicles hung from kitchen faucets in Houston, as Texas utilities struggled to restore power to millions of residents affected by the brutal winter weather, officials were scrambling to provide clean water as well. Cities and counties across the state, including Houston, San Antonio and Austin, had issued boil water notices stemming from concerns about contamination and low water pressure as frigid temperatures froze pipes, leaving some households with little to no running water. The boil water notices compounded the frustrations of some residents who stated that they do not have the power or electricity to boil water or are without water completely.
During the height of the crisis in Texas Local 776 received a call from the IBT. The International had a truckload of bottled water marked for delivery to the Dallas/Fort Worth area and needed someone to deliver it. Without hesitation, President Ed Thompson offered the Local's truck and drivers to make the delivery. Two Local 776 members, both road drivers and Union Stewards from ABF Freight, Chalmer Edgin and Garry Teter Jr., jumped at the chance to deliver the much-needed water and were soon on the way, dropping the water off at the headquarters of Local 178 Operating Engineers Dallas/Ft. Worth. Once again the Local's motto "People Helping People" is put to the test and we delivered. Thanks to Chalmer and Garry for getting the job done when it was urgently needed.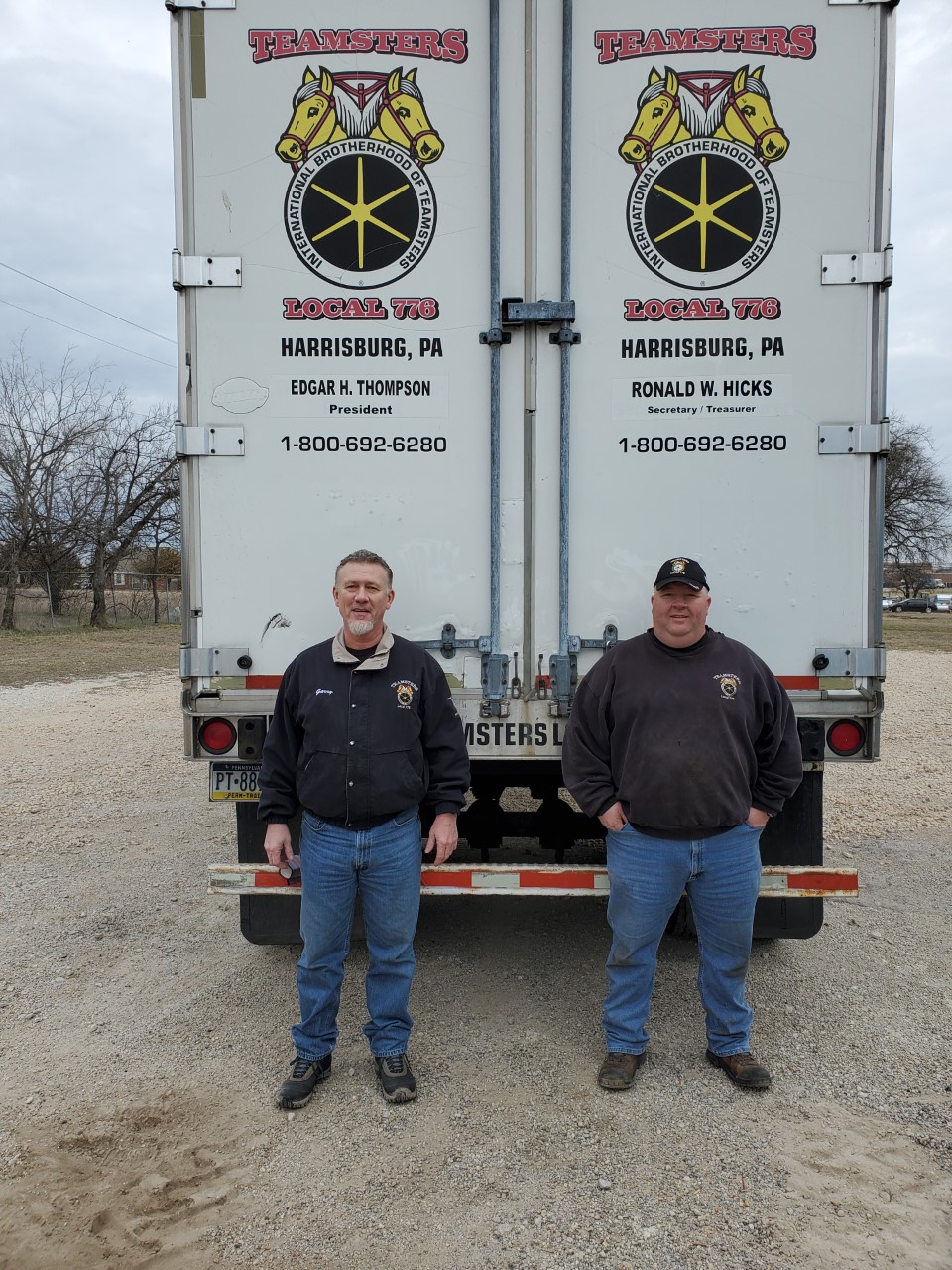 Local 776 Stewards Garry Teter Jr. (L) and Chalmer Edgin made the trip to Texas with the urgently needed water.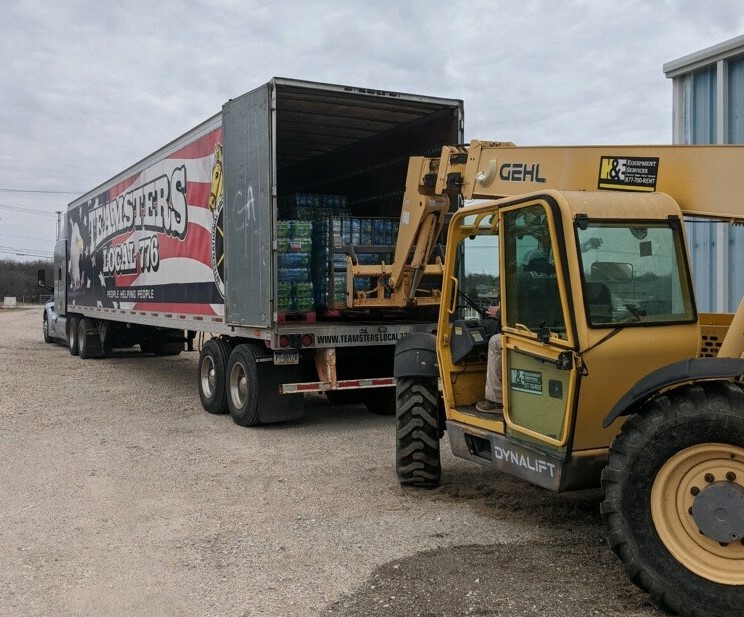 Once Garry and Chalmer arrived at their destination the Operating Engineers had the equipment to quickly unload the water.
Local 776 driver Chalmer Edgin (L), Nick Webb, and Mack Bennett, both with Local 178 Operating Engineers Dallas/Ft. Worth.