On Friday January 15, 2021, Local 776 President Ed Thompson responded to a request from Teamsters Local 107 and Joint Council President Bill Hamilton to assist Local 107 with a showing of solidarity at DHL Express in Philadelphia. DHL had unjustly fired 14 employees in violation of the contract. Local 25 President Sean O'Brien also participated by sending the Joint Council 10 (New England) truck to join the trucks from Local 107 and Local 776. Through this action, the 14 Teamsters that were unjustly terminated were reinstated and made whole for all of their losses. Local 776 is proud to have been a part in this very effective showing of solidarity and remains committed to the mission of people helping people.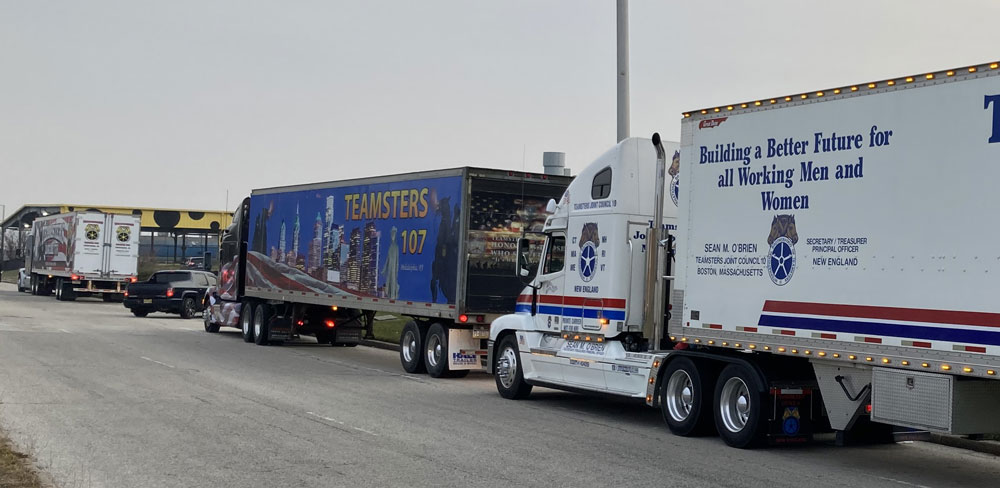 Local 776's truck led the way at the DHL Express facility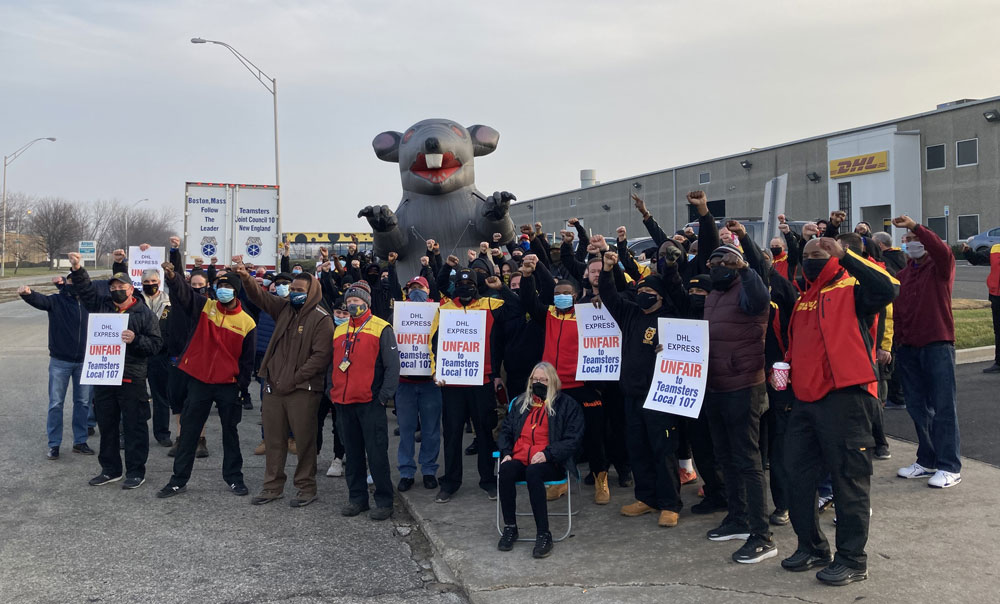 The Teamster "Rat" was on hand to stand in solidarity with Teamster Members at DHL

Our Truck says it all.....