Teamster Gear-back in stock!
Just in time for colder weather Local 776 has received another shipment of "Beanie Caps" Last year these quickly sold out, don't delay! The Beanie Caps are available at both the Harrisburg and York Union Halls and can be purchased during normal office hours. Keep warm and show your Teamster Pride by wearing one of these caps. When picking up your cap make sure to check out the other Teamster items for sale to show your Teamster Pride! T-shirts, baseball caps, hooded sweatshirts; both pullover and zip-up, are available. If your spouse has been hinting at what would you like for Christmas? mention Teamster Gear!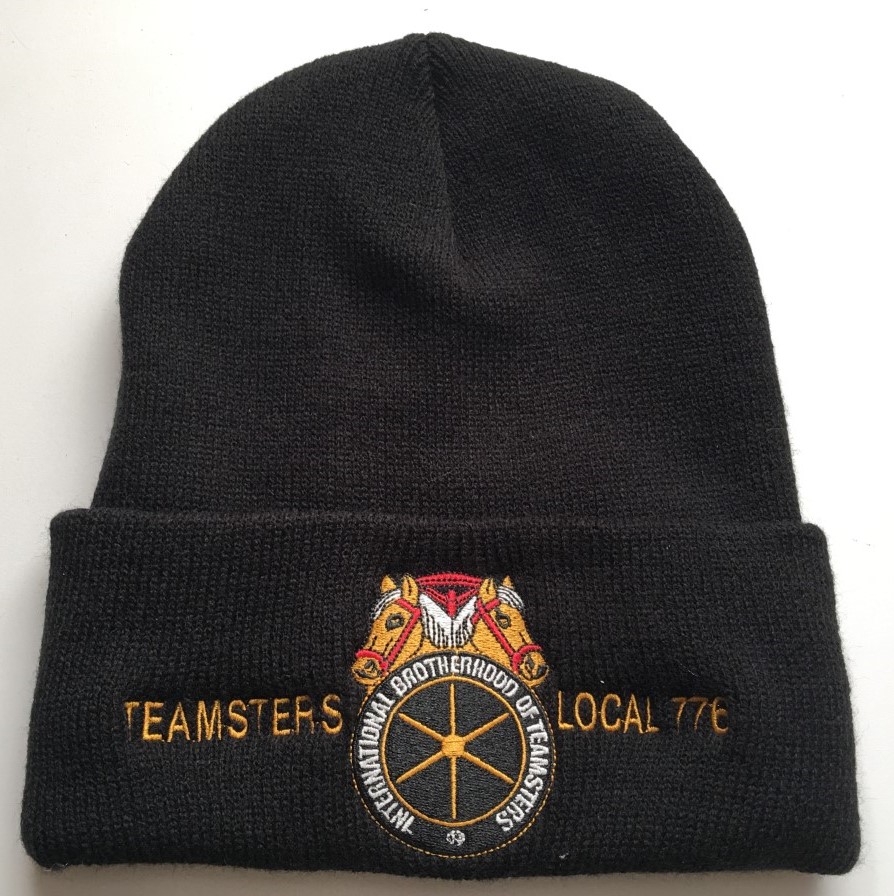 Show your Teamster Pride!