Navistar-Johnson Controls Solidarity
If anyone driving by the Navistar warehouse in Manchester, PA wondered what was going on with people picketing the facility they found out on Thursday November 12 when Local 776's tractor-trailer showed up to support the striking Navistar members. The members are hanging tough and are digging in for the long haul against Navistar.
Afterward the truck headed to Johnson Controls in New Freedom, PA. The Navistar Members, along with workers at Johnson Controls, represented by UAW Local 1872 paused their respective strike actions for a moment of solidarity and to take a quick picture with the Local 776 tractor trailer. Regardless of the Union the workers are represented by, they share the same fight to secure a fair contract with wages that rewards their hard work and affordable healthcare without concessions.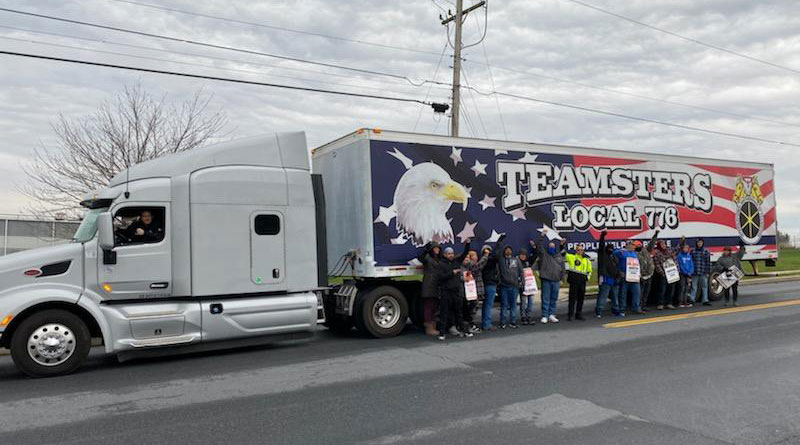 With Local 776 Driver Austin O'Brien up in the cab, Local 776 Business Agent Spencer Dearth (Center, yellow jacket) stands proud with the striking Navistar Members.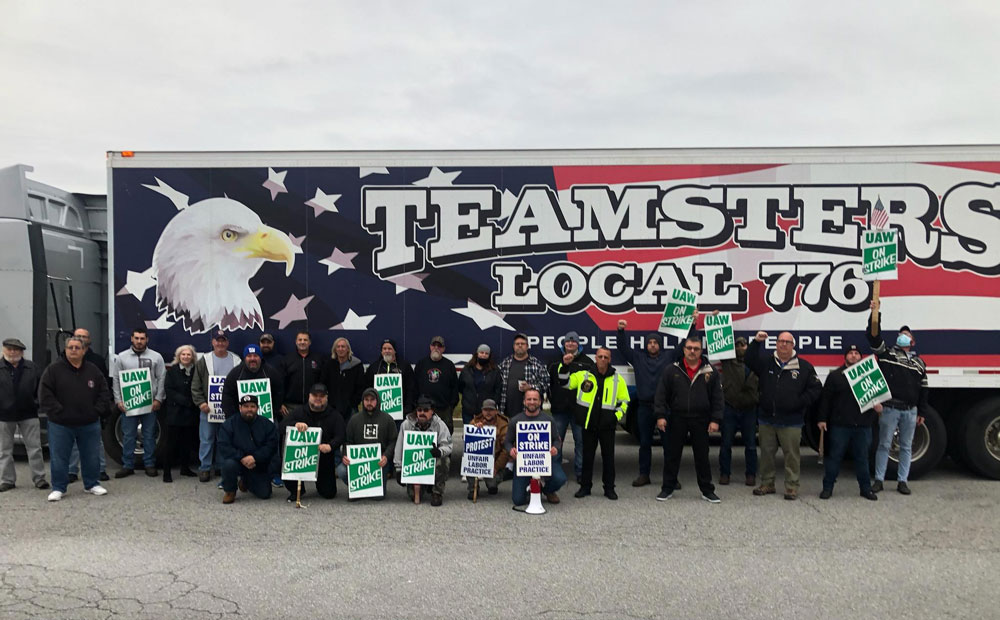 Local 776 BA Spencer Dearth and Local 776 driver Austin O'Brien, along with BA's Dave Licht, Eddie Sutton, and Organizer Mark Andreozzi lend support to the striking UAW members at Johnson Controls.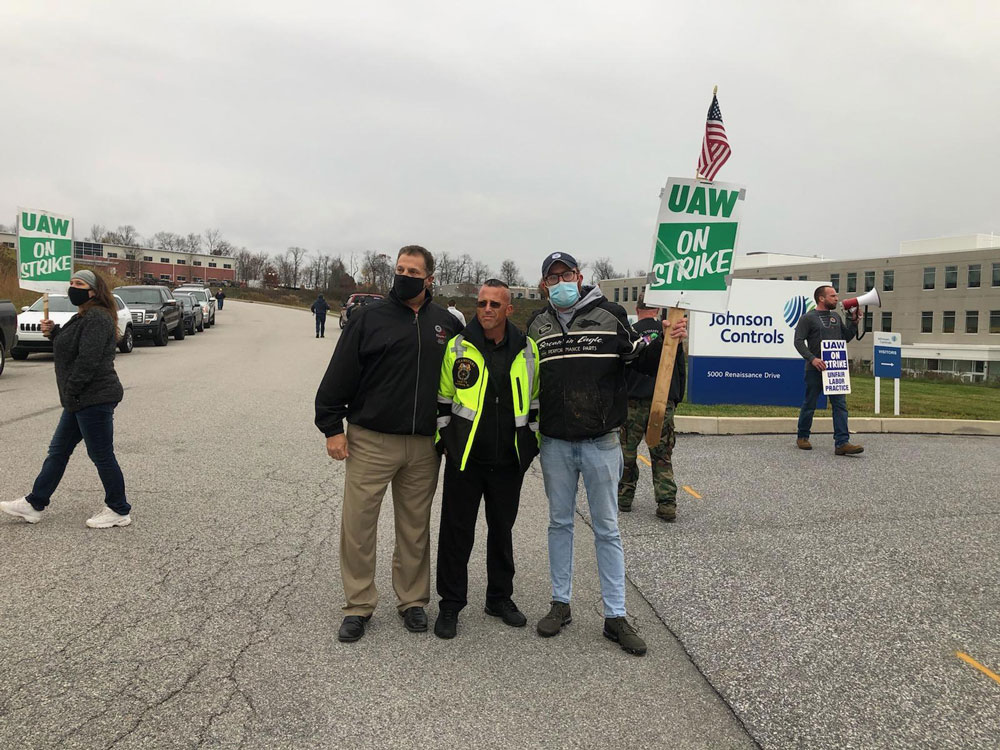 Local 776 BA Spencer Dearth (center) stands in solidarity with UAW Local 1872 President Mike Tawney and International representative Darren Petty.