A new chapter in Local 776 history unfolded on Sunday, November 12, 2023, with the first monthly membership meeting being held in the new Union Hall in Camp Hill. For over seventy years the Jefferson Street building in Harrisburg had been home of Local 776. The age of the building made expansion and modernization cost-prohibitive, and the continual decline of the neighborhood put our employees and Members at risk.
But with time comes change and with that, a new building was purchased earlier this year. On October 23, 2023, Local 776 began operating from the new Union Hall and prepared for the first Membership Meeting on November 12th.
The air was filled with excitement and curiosity as Members began arriving to visit their new Union Hall for the first time. After the meeting, the Dough Heads food truck was on hand providing Members with a sweet treat as they enjoyed each other's company and remarked about the new Union Hall. With that the turning of the page was complete; a new chapter had begun for Teamsters Local 776.

The lobby of the Hall is clean and crisp, flooded with natural light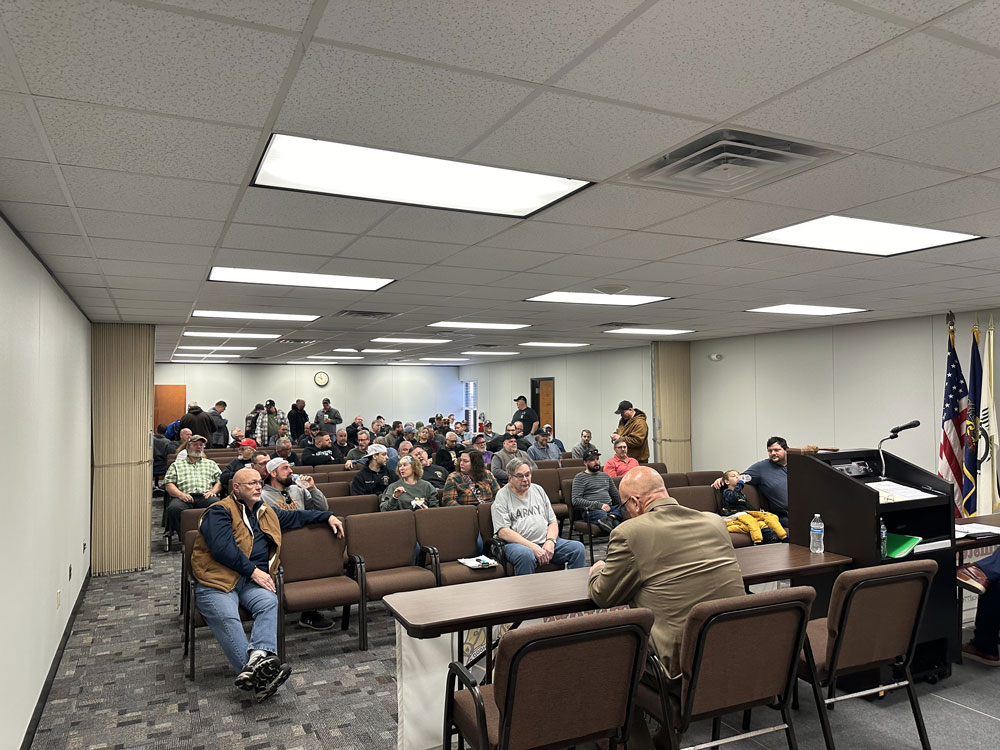 The meeting room can be divided into two smaller rooms should the need arise.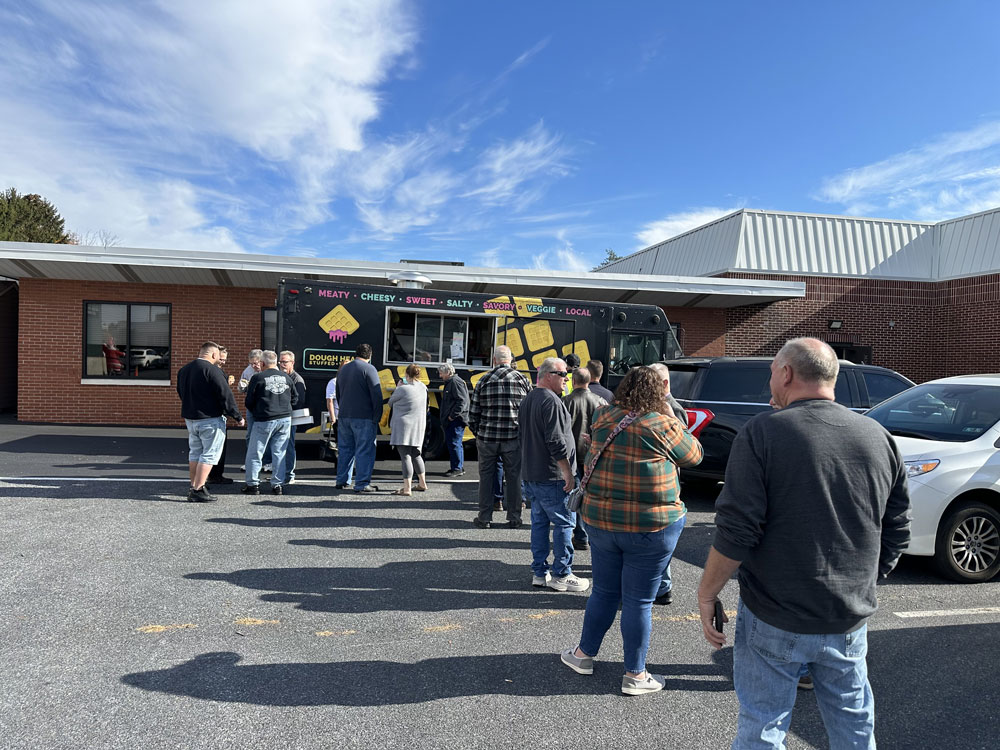 Stuffed waffles by the Dough Heads were popular after the meeting.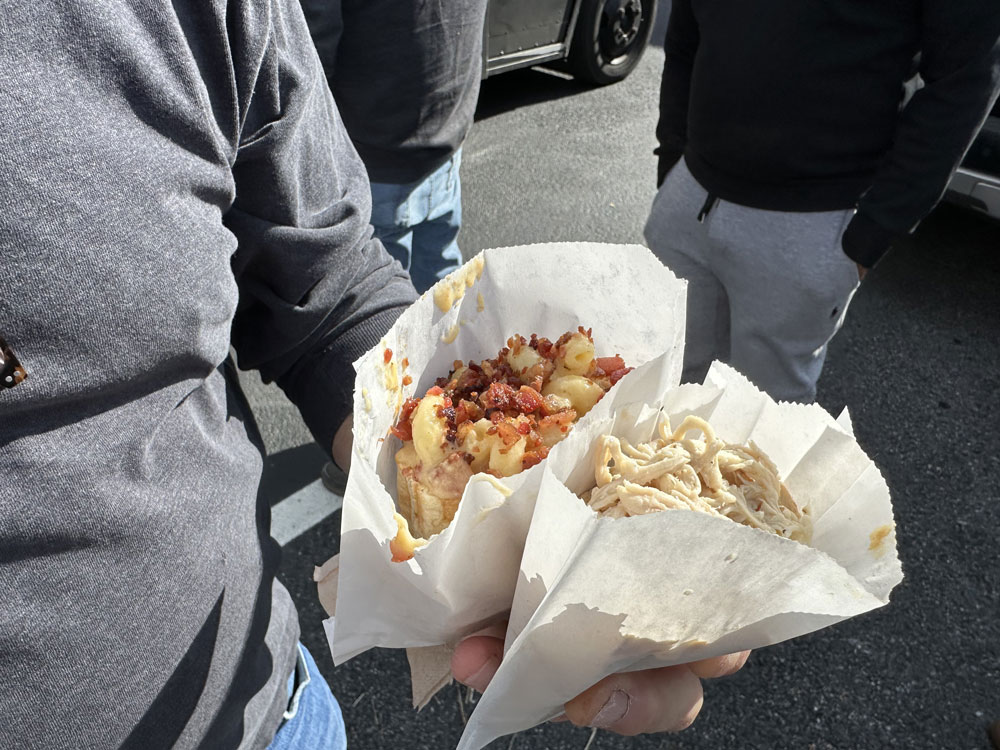 Good enough to take two!