Throughout the Labor Day weekend, there were various stay-at-home activities in the area. The York/Adams County Central Labor Council-AFL-CIO sponsored a fishing derby at York's Kiwanis Lake. Local youth tried their fishing skills (with a little luck!) to catch the largest fish on Labor Day morning. Youth ages 1-15 were eligible and were divided into two age groups: 1-8 years of age, and 9-15 years of age.
Local 776 Business Agent Dave Wolf was on hand, helping out where he was needed and taking plenty of photos. It was a hot morning out on the lake, with all that casting and reeling going on everyone was thirsty, so Dave had a cooler full of bottled water on ice for the kids.
Once the derby ended the kid's fish were counted and trophies were awarded. But all of the kids were winners; to assure that no one left empty-handed a new fishing rod and reel were presented to each participant! Local 776 BA Bill Olmeda scoured the York area for a good deal on a quantity of rods and reels to purchase and the Local Union donated 15 rod/reel combinations to the derby! The stay-at-home celebration continued with vendors, food, and music set up around the lake.
Commented Local 776 President Ed Thompson; "Thanks to Dave and Bill for taking the time to make sure the fishing derby was a success and the kids all had a good time!" "It's always about the kids, they are our future!"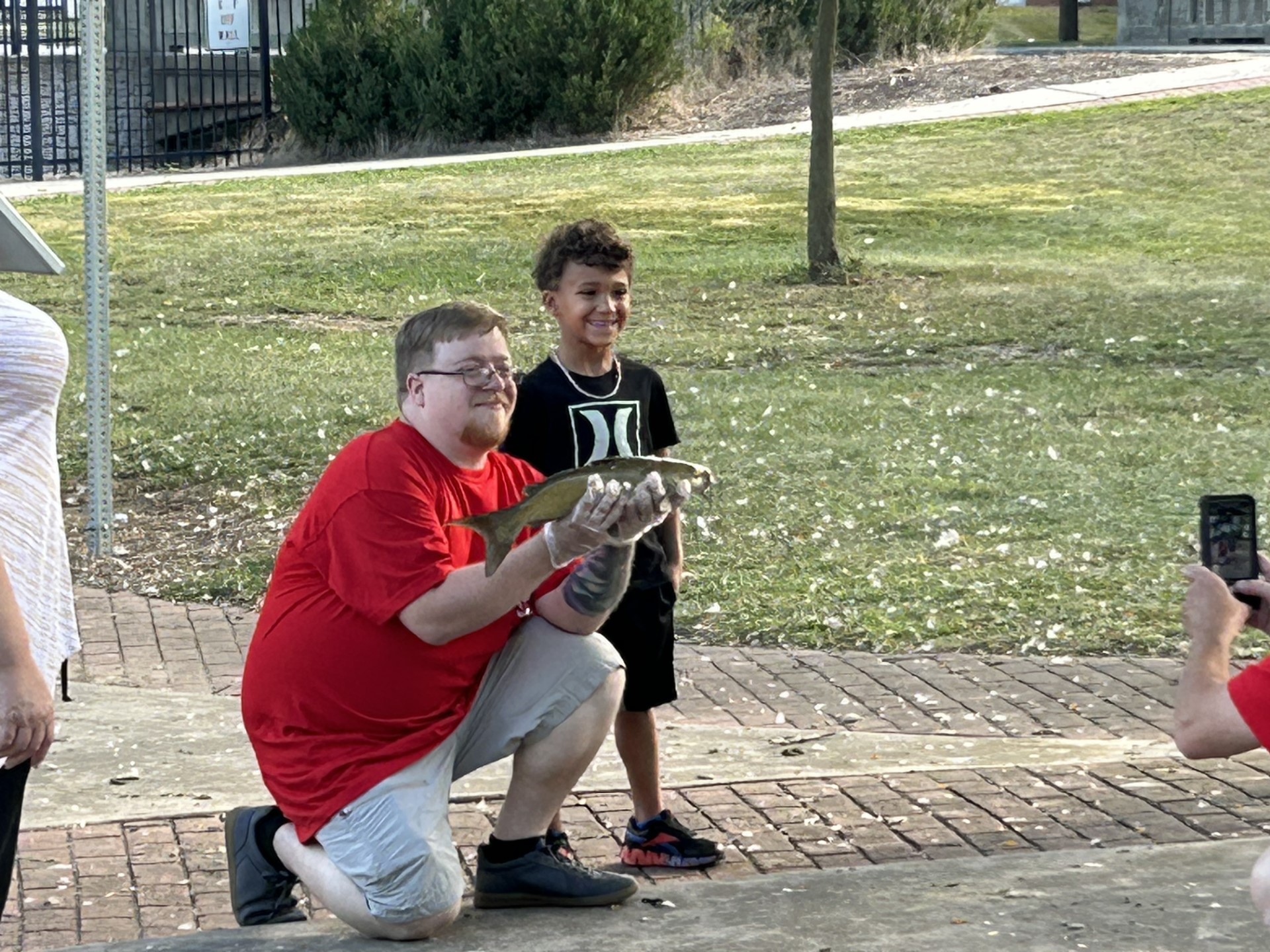 All smiles for the fish he landed!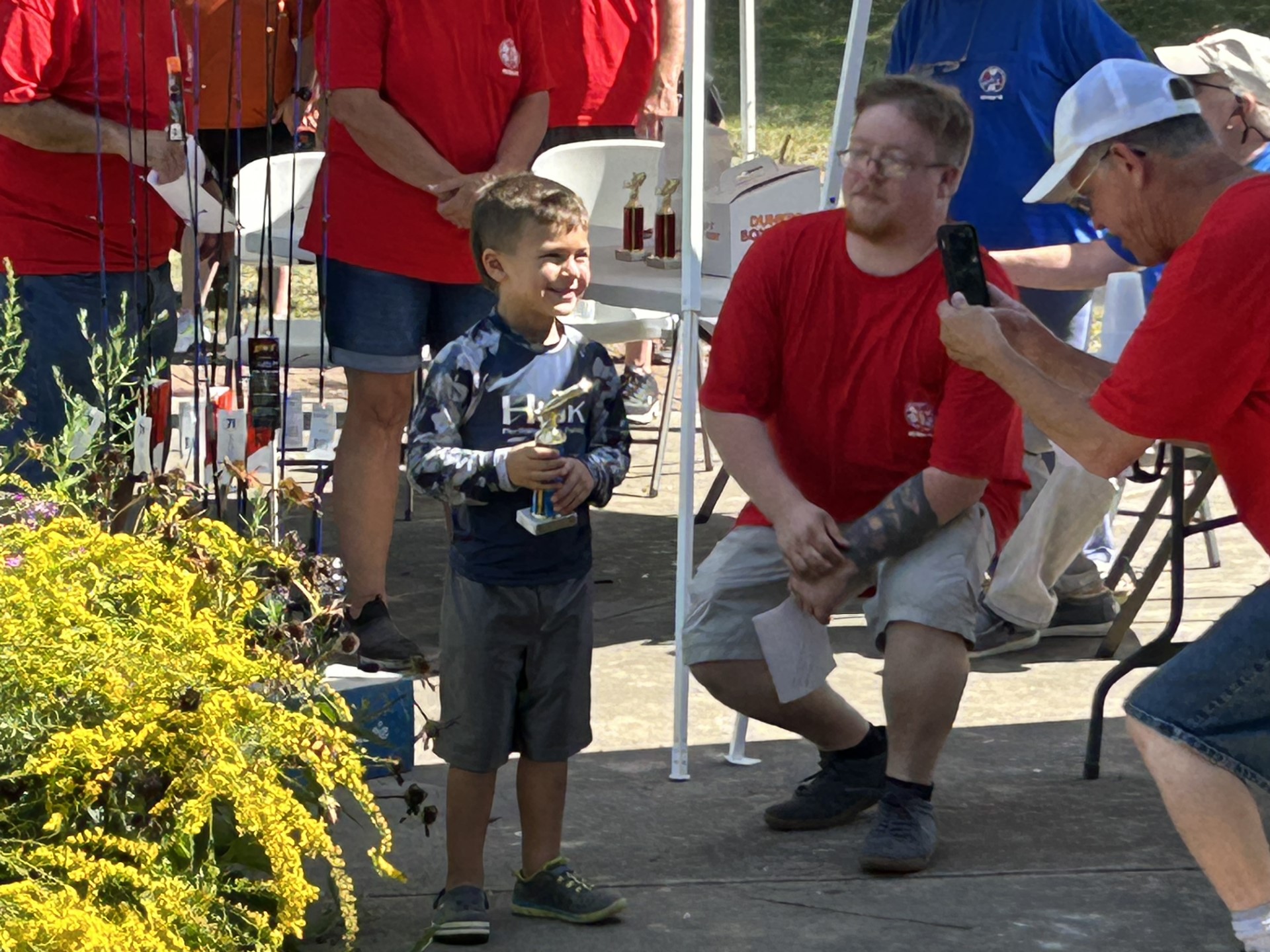 A trophy and a smile!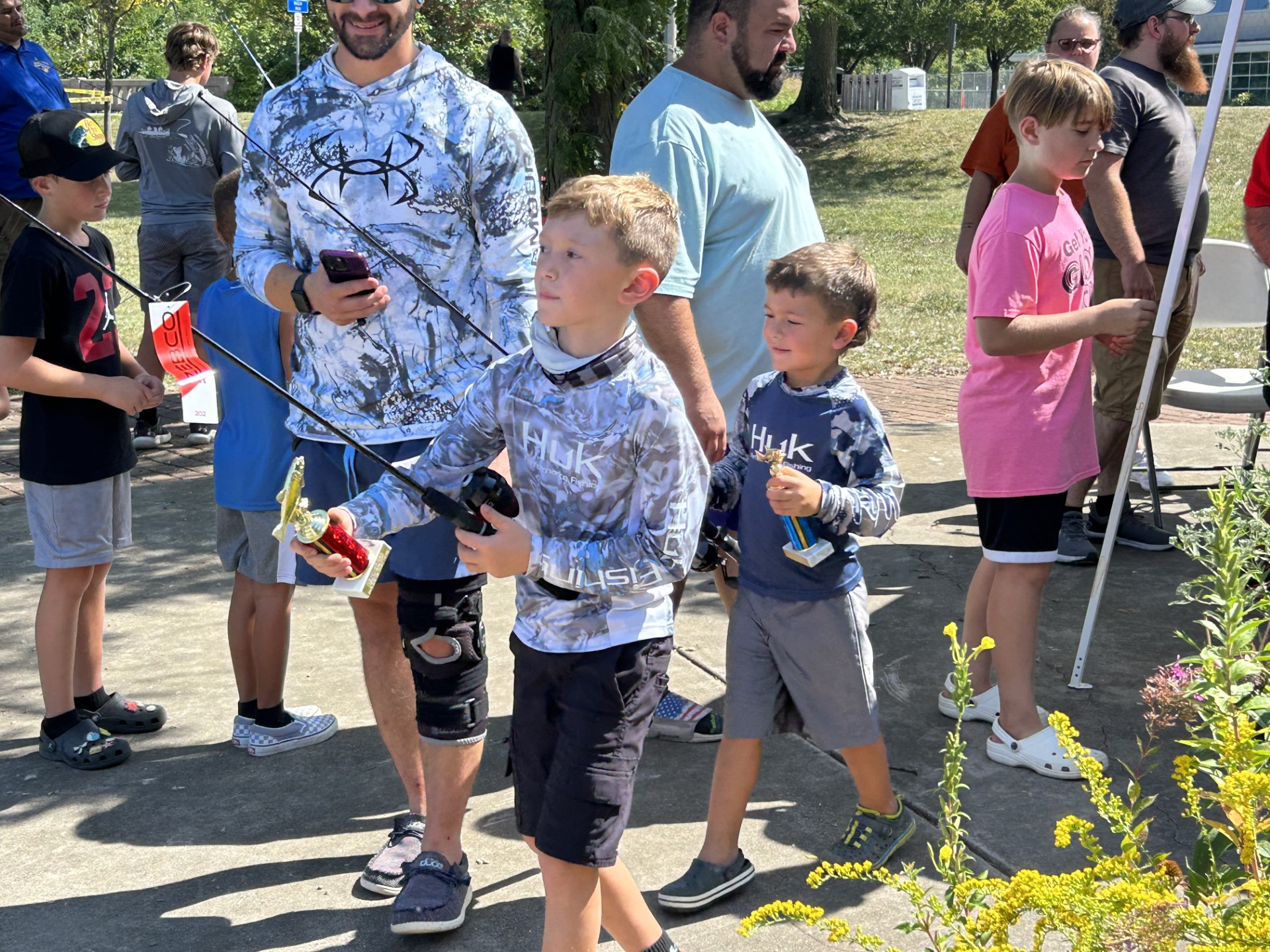 Walking out of there with both hands full!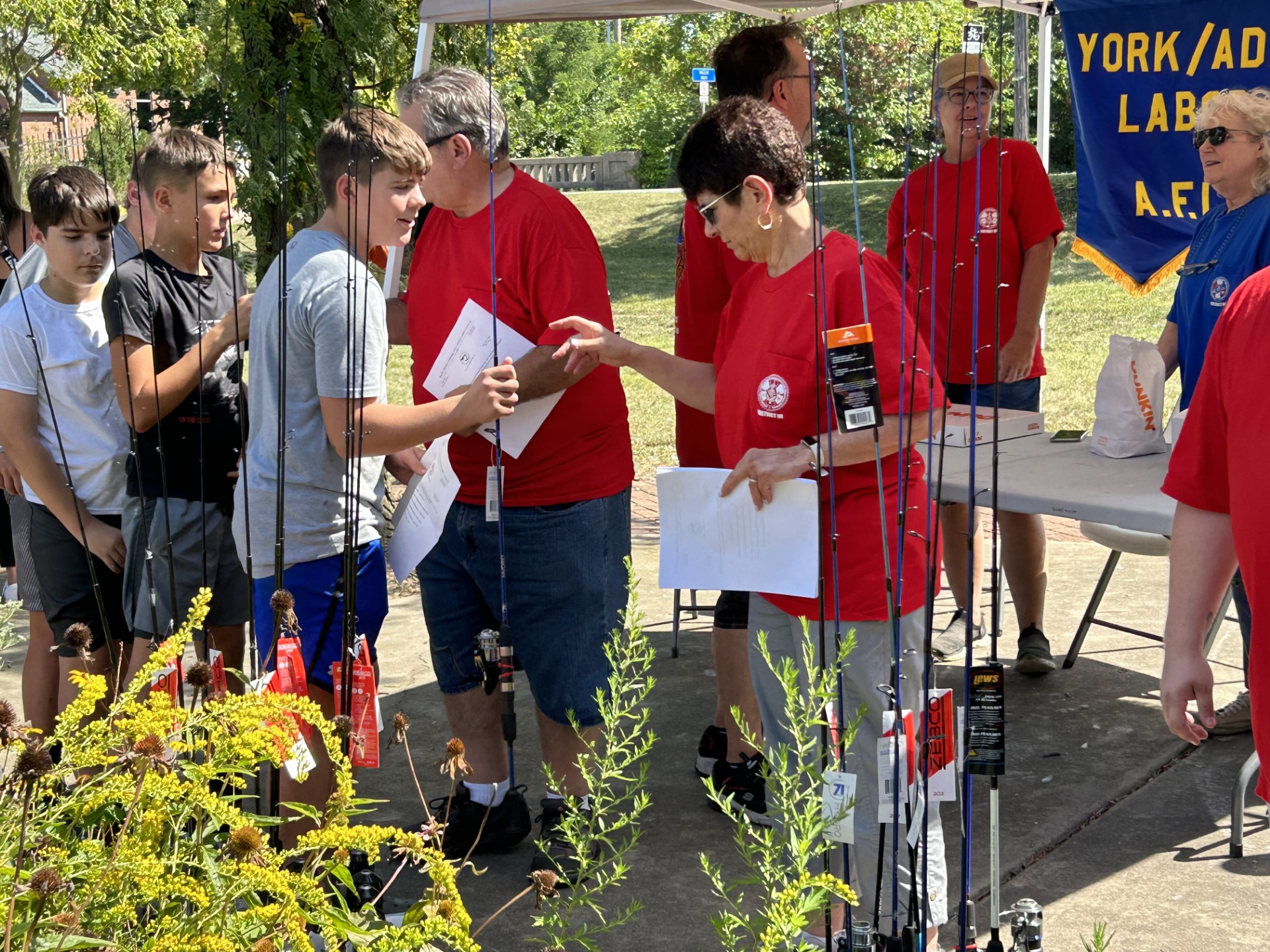 Pick a rod, any rod!