Teamsters at UPS face weekly issues with payroll problems. Full-time or part-time, combination jobs, article 22 jobs, and air driver jobs, to name a few, all seem to keep the payroll dept in a state of confusion.
The International has launched a new feature on the UPS Teamsters app. The Payroll Calculator helps you keep track of your hours and pay, giving UPS drivers, inside workers, in all classifications a tool to fight back when management shortchanges our members. Don't let the company steal your time. Keeping your own records helps build a stronger case when you need to file a grievance.
The UPS Teamsters app is available for Android and Apple devices by following the links below:
Android UPS Teamsters app:
https://play.google.com/store/apps/details?id=com.mosaiclearning.teamstersapp&pli=1
Apple UPS Teamster app:
https://apps.apple.com/us/app/ups-teamsters/id1567440290
Log in to the app and be sure to refresh by hitting the yellow "update button" on the bottom of your screen to install the latest feature. Tap the Payroll Calculator button. From week to week, you can calculate straight time, time and a half, and double time on any given day at any rate you input, giving you your gross pay for the week. Tap the yellow "Add Shift" button at the bottom to add a shift to the same day at a different rate, if needed. You can go back to previous weeks to see all of your entries.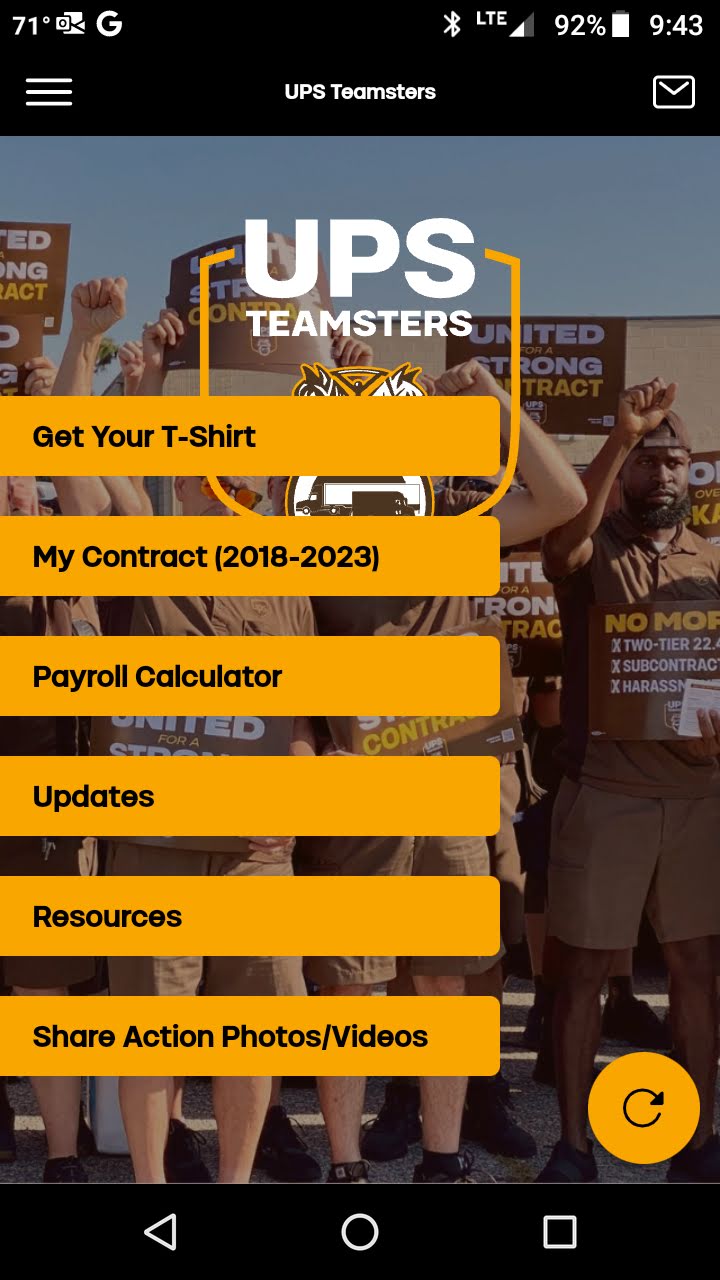 If you haven't already done so register for the Local 776 website and Mobile App. Registered users of the website and app get email alerts and app notifications when information concerning events, information, and news about Local 776 are posted. To register for the website and app follow the registration links on the website's home page. Your email address is not shared with anyone; it is only used by Local 776 to stay in contact with you.