Robert "Bob" Shoop retired in September 2022, after 30 ½ years as a Correctional Officer at York County Prison. Prior to his time at YCP Bob was a C.O. in Adams County for 3 years. Over 33 years in corrections is a remarkable feat considering the daily stress of dealing with the less desirable members of our society. While at YCP Bob ran the community clean-up program in the York area for the past eleven years. During that time, the inmates worked on 33 Habitat for Humanity houses, built two fire hall museums, and worked on various projects for townships and boroughs in the area such as hanging Christmas lights and decorations, and fixing water leaks. Bob's goal for the program was to teach the inmates to get out and help people.
Now that he is retired and has some time on his hands, Bob, an avid angler, aims to catch a fish in every state. Bob has seven states under his belt, so there are many fish to go! He plans to see the sights while traveling to various fishing destinations. One destination that may happen yet this year is ice fishing in Maine!
On leaving the prison bob's parting words to his fellow C.O's are "Stay safe, it's good to have a fellow Teamster with you all the time watching your back!"
From everyone at Local 776, congratulations on your retirement Bob, enjoy it!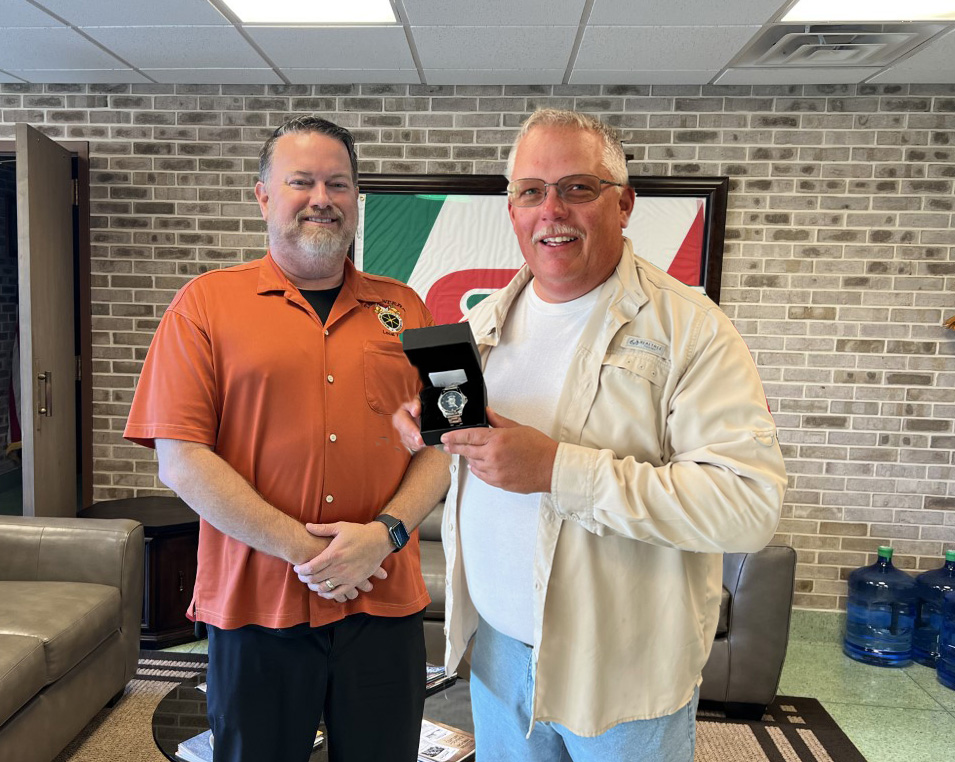 Bob shows off his retirement watch as BA Shane Weaver looks on