On September 2, 2022, SEIU (Service Employees International Union) Healthcare Pennsylvania nursing home workers went on strike at Priority and Comprehensive nursing homes across PA. In the Harrisburg area, the strike will affect The Gardens at Blue Ridge in the Linglestown area and The Gardens at West Shore in Camp Hill.
The SEIU contract with the nursing homes expired July 31, 2022. The striking members work in the following departments: CNA's, LPN's, Housekeeping, Dietary, Laundry, and Activities. Some of the issues leading to the strike action include safe staffing ratios, higher wages for ancillary staff and the company proposal to change the healthcare plan entirely.
In a show of solidarity Local 776 brought drinks and snacks for the striking workers and walked the picket lines at The Meadows at Blue Ridge in Harrisburg and The Gardens at West Shore in Camp Hill. In attendance from Local 776 were VP Dave Pogue, BA Dave Vrona, BA John Taylor, BA Mark Cicak, and Organizer Ashley Cerzullo.
While you celebrate Labor Day this weekend please keep these courageous individuals in mind as they bravely take a stand for a fair contract.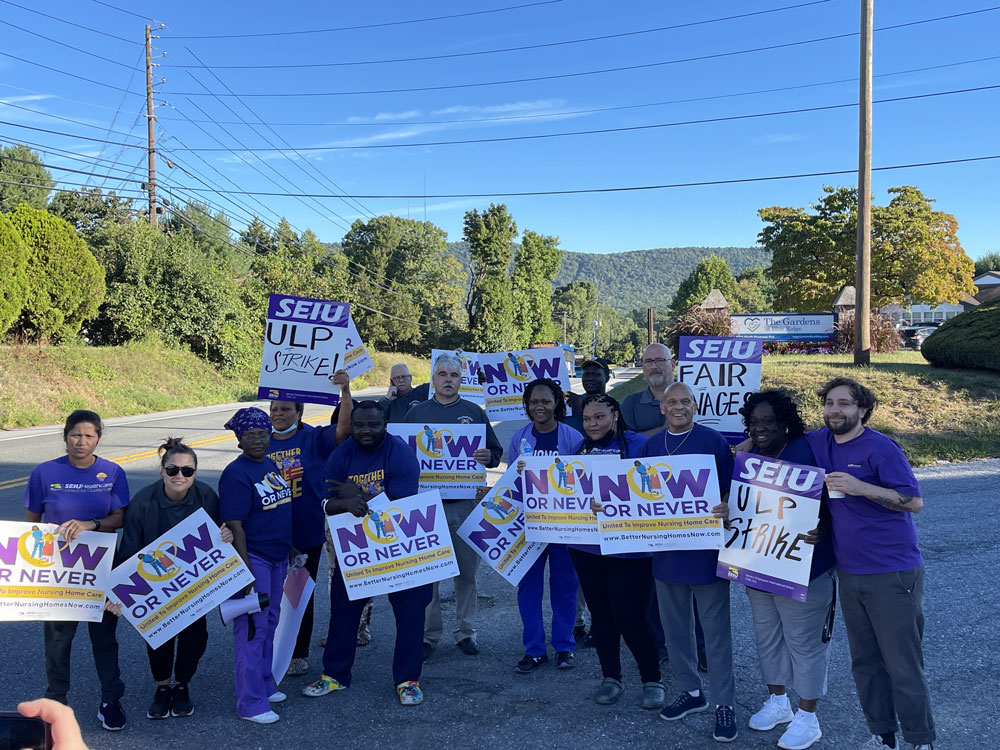 Local 776 was on hand to support the striking SEIU Members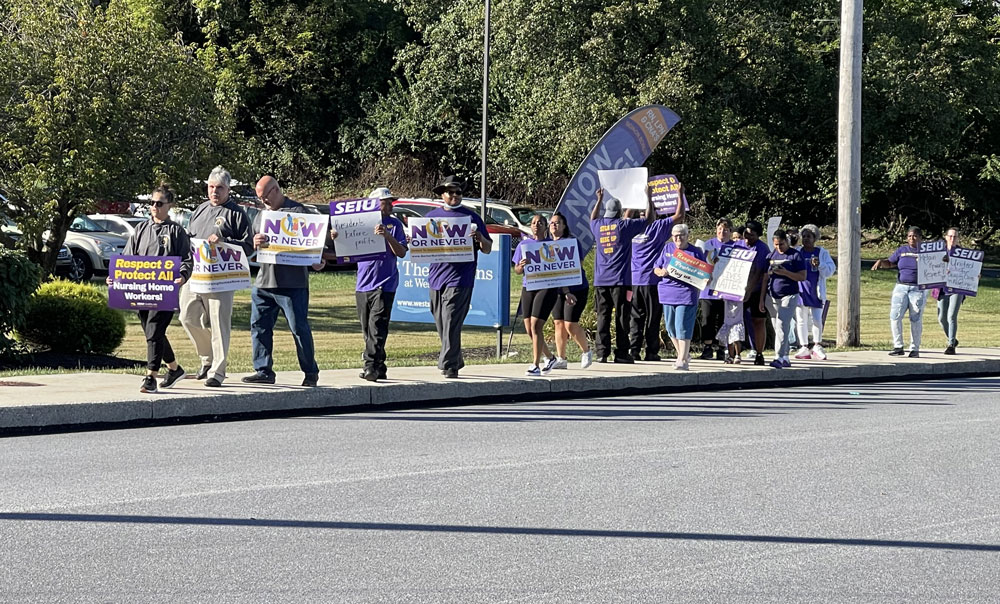 Local 776 organizer Ashley Cerzullo, BA Dave Vrona, and VP Dave Pogue lead the picket line