Local 776 DRIVE Dinner/Dance
On April 2, 2022, after a two-year hiatus, Local 776 hosted the D.R.I.V.E. Dinner/Dance for DRIVE Members and their guests. The dinner is an opportunity to thank participating members for the generosity they show working families throughout our commonwealth and country by contributing to DRIVE.
After dinner, there were two brief presentations by Local 776 Trustee and DRIVE coordinator Patrick Hollingshead, and Local 776 member and radio talk show host Rick "The Voice of Labor" Smith. Both men spoke of the importance of voting with your wallet: supporting candidates who share our views and who support working people so that they are in a position to help us when needed. Union growth is on the upswing. Workers at Amazon and Starbucks are fighting for their Unions; we must fight to preserve the opportunities we currently have as Union Members. We are fortunate to be Teamsters knowing our Union will always have our backs as we face the political reality that we are only one election away from becoming a no rights at work state.
More information concerning DRIVE, the Teamsters Political Action Committee, may be found under the "Member Resources" page of the website.
Follow Rick's Voice of Labor Broadcast at thericksmithshow.com "Where working people come to talk"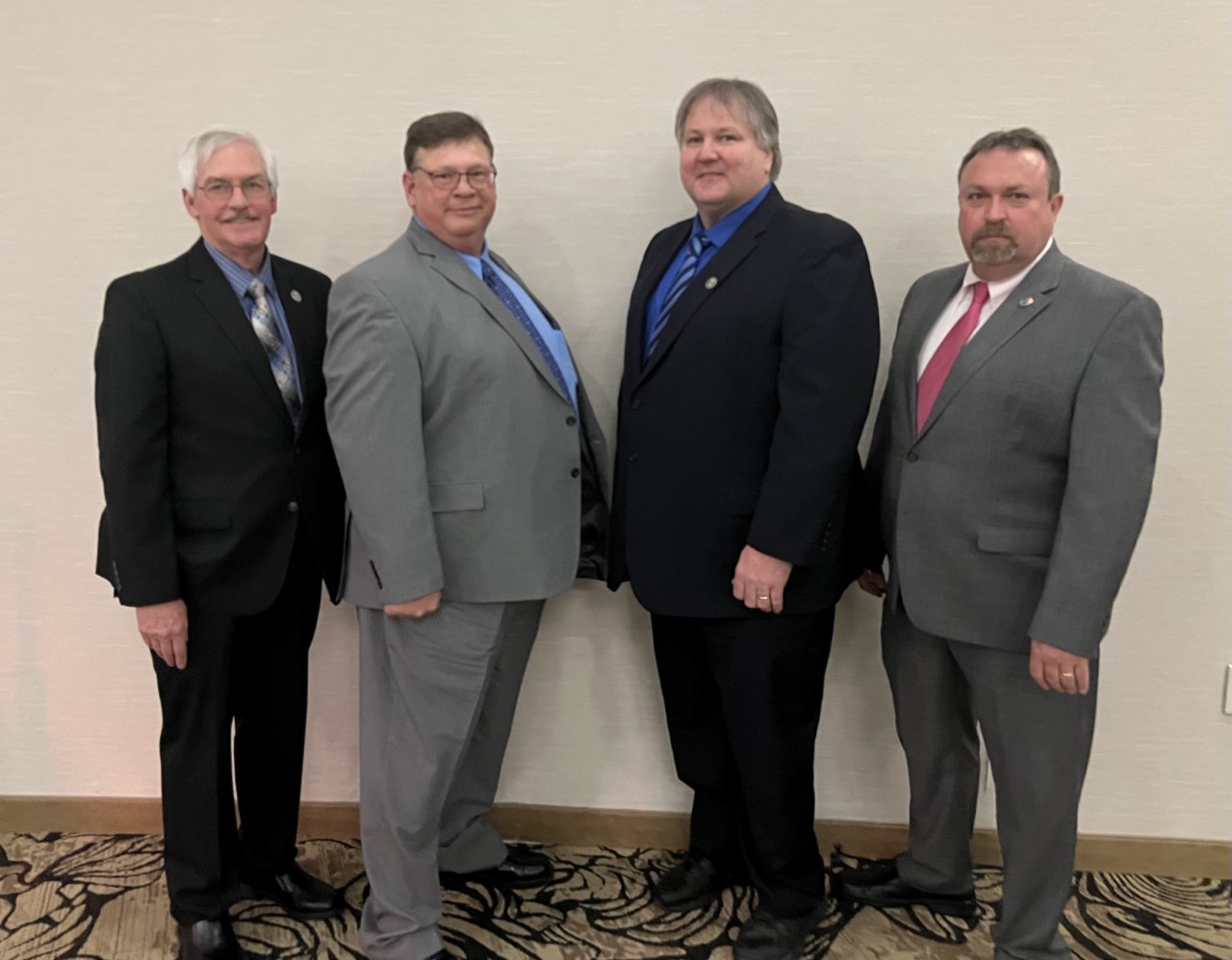 Left to Right: Local 776 Secretary-Treasurer Ron Hicks, Local 776 Trustee/DRIVE Coordinator Patrick Hollingshead, Local 776 Member/ radio talk show host Rick Smith, and Local 776 President Ed Thompson.