Disaster Relief-Hurricane Ida
Mother Nature reared her ugly head in September as Hurricane Ida devastated the Louisiana Coast exactly 15 years to the day since Hurricane Katrina struck. As the Harrisburg area Red Cross mobilized to aid with relief supplies the call came to Local 776; are you available to move supplies to the affected area? Shortly after the call came in Local 776 members Chalmer Edgin and Darryl Sprague, both ABF road drivers, were off to Utz Foods in Hanover, PA to pick up a load destined for Baton Rouge, LA. Not wasting any time, Chalmer and Darryl left on September 17th and returned on the 19th. The supplies went to a Red Cross building in Baton Rouge that was utilized as a receiving and distribution point for the area. Chalmer, who is also a Local 776 Union Steward, commented that at Utz foods, and when stopping for fuel, the drivers received compliments about the truck looking good going down the road, carrying the Local's message of "People Helping People".
Commented Local 776 President Ed Thompson "I would like to thank Chalmer and Darryl for a job well done. They are great examples of our members stepping up when it counts, and got the job done quickly and safely".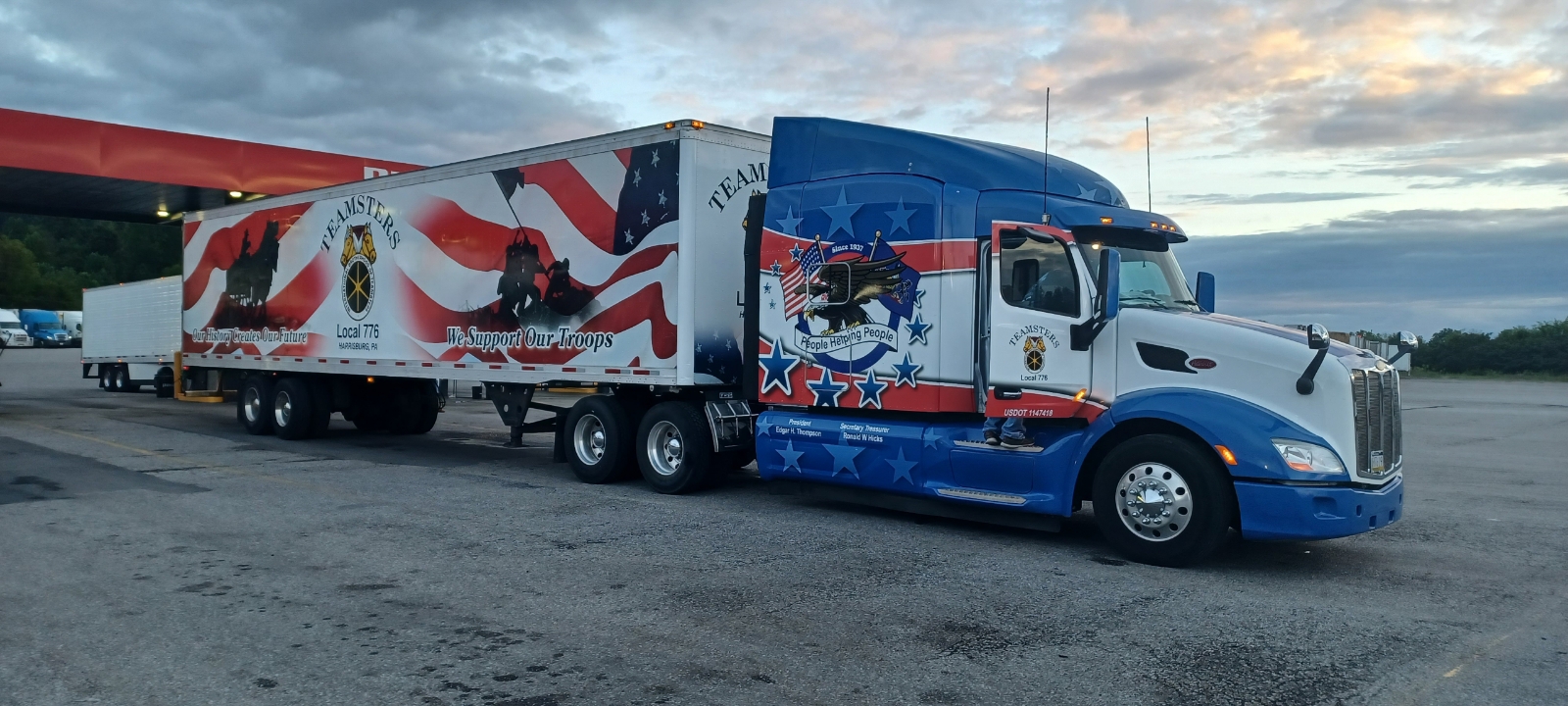 Day breaks as our drivers prepare to leave Utz Foods.

The truck placard says it all.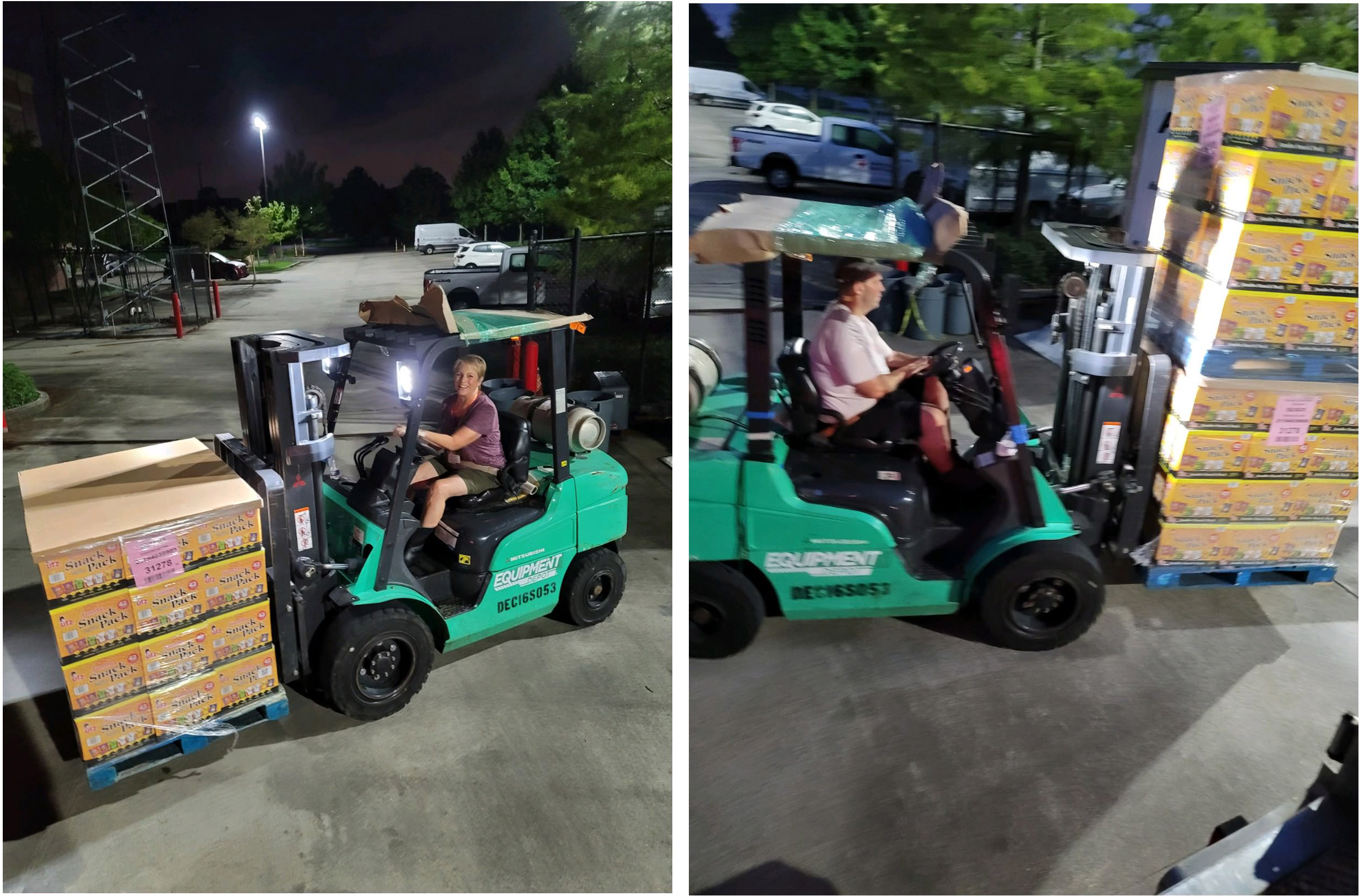 Red Cross Workers Claire and John quickly unload the truck.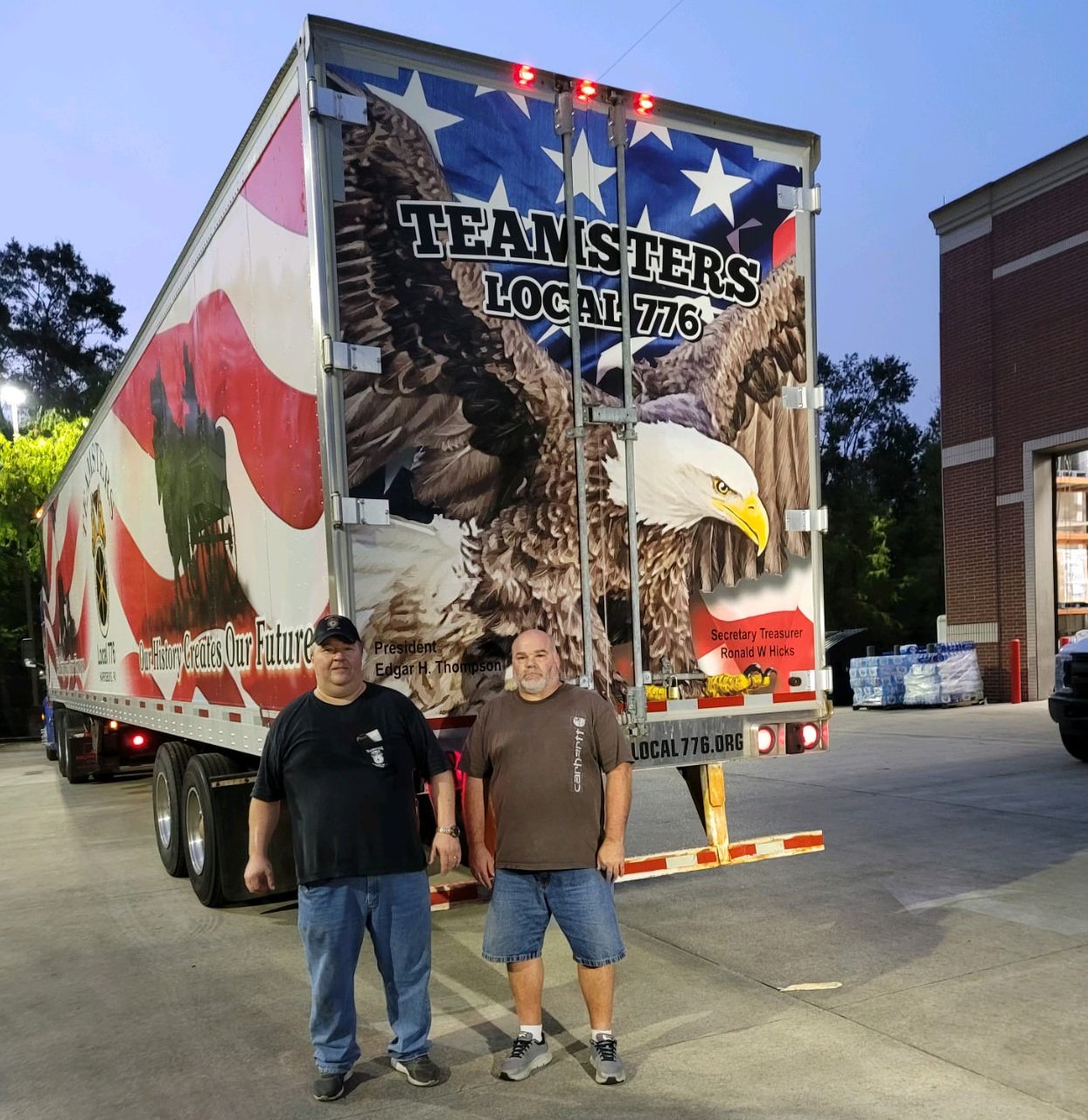 Chalmer (L) and Darryl are ready to bring it back home.
From everyone at Local 776 Thanks again guys, Great job!