Can you recall what you were doing when you were nineteen? Were you in college, the military, getting married? Larry Corbin was nineteen when he went to work for Metals USA; and after forty-seven and a half years, Larry is ready to move on! Larry retired on May 28; he is looking forward to retirement, he plans to stay active and enjoy the time not working. With five kids and two grandkids, they will make sure Larry is active! As summer begins, Larry can be found in Delaware flounder fishing and swimming.
Recognizing a good employee when they have one, Metals USA didn't want Larry to leave, they bought a new, air conditioned forklift to try and entice him to staying on! But on may 28th Larry traded the forklift controls for the fishing boat's controls!
From everyone at Local 776 congratulations Larry! May you have as many years enjoying retirement as the number of years you worked for it!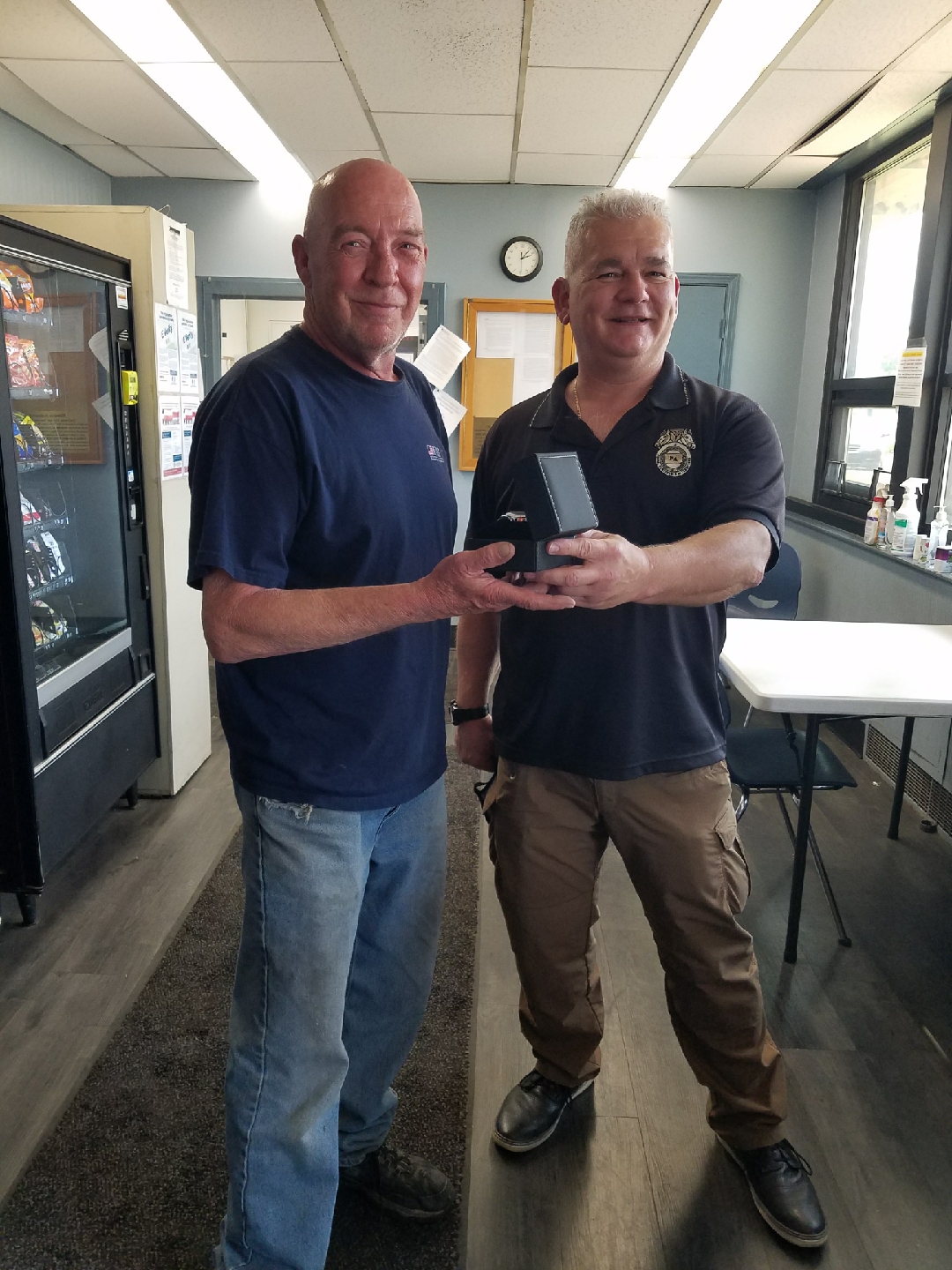 Larry Corbin (L) accepts his Teamster Retirement Watch form Local 776 BA Bill Olmeda.