VICTORY AT MV TRANSPORTATION, LOWELL MA
Teamsters Local 776 Business Agent Spencer Dearth joined striking workers from Teamsters Local 170 on the picket line at MV Transportation on October 15th. The 13 Teamster drivers from Local 170, who struck MV Transportation on October 5th, were seeking fair and equitable treatment and affordable healthcare. The company provides paratransit services for Lowell, MA, and the surrounding communities.
After 11 days on strike, the members ratified a new three-year agreement on October
16th. Highlights of the new agreement include mandatory contributions to the
Teamsters Savings andInvestment plan, a wage increases of $1.25/hour in the first
year and three percent in the second and third years, and a 40-hour guarantee.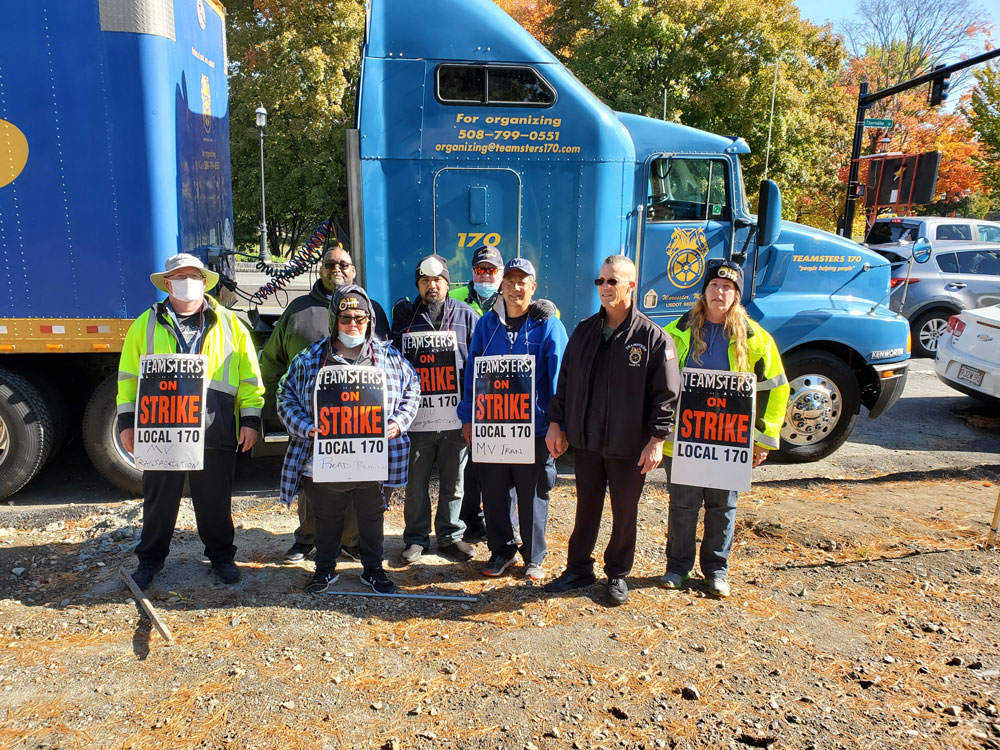 Local 776 Business Agent Spencer Dearth (2nd from right) joins the Local 170 Members in a show of Union Solidarity.