Once again when disaster struck Teamsters local 776 partnered with the American Red Cross to distribute relief supplies to people in need. On August 27 Hurricane Laura made landfall as a category 4 storm with winds of 110 mph and a storm surge up to 15 feet, devastating much of the Louisiana coast.
On August 31st Jo Brindley, Director of Development for The American Red Cross, contacted Teamsters Local 776 President Ed Thompson inquiring if we were able to assist them in transporting relief supplies to the affected area. Ed responded 'where and when" and immediately went to work to get the logistics worked out to assist those in need.
Local 776 is fortunate to have dedicated Members we can call on at a moments notice; Greg Hartman and Dave Dehart, drivers from ABF Freight, quickly stepped up to accept the assignment: they were to pick up a load in Hanover, PA at 9:00am Thursday and deliver it to Baton Rouge, LA on Friday at 10:00am.
This was the first long-distance trip for Local 776's new tractor; everything went well, the pick up and delivery were on time, the equipment worked great and our Drivers were home for their Labor Day cookout!
"I would like to thank Greg and Dave for making time in their schedules to assist the Red Cross in moving the supplies to the devastated area" commented Local 776 President Thompson.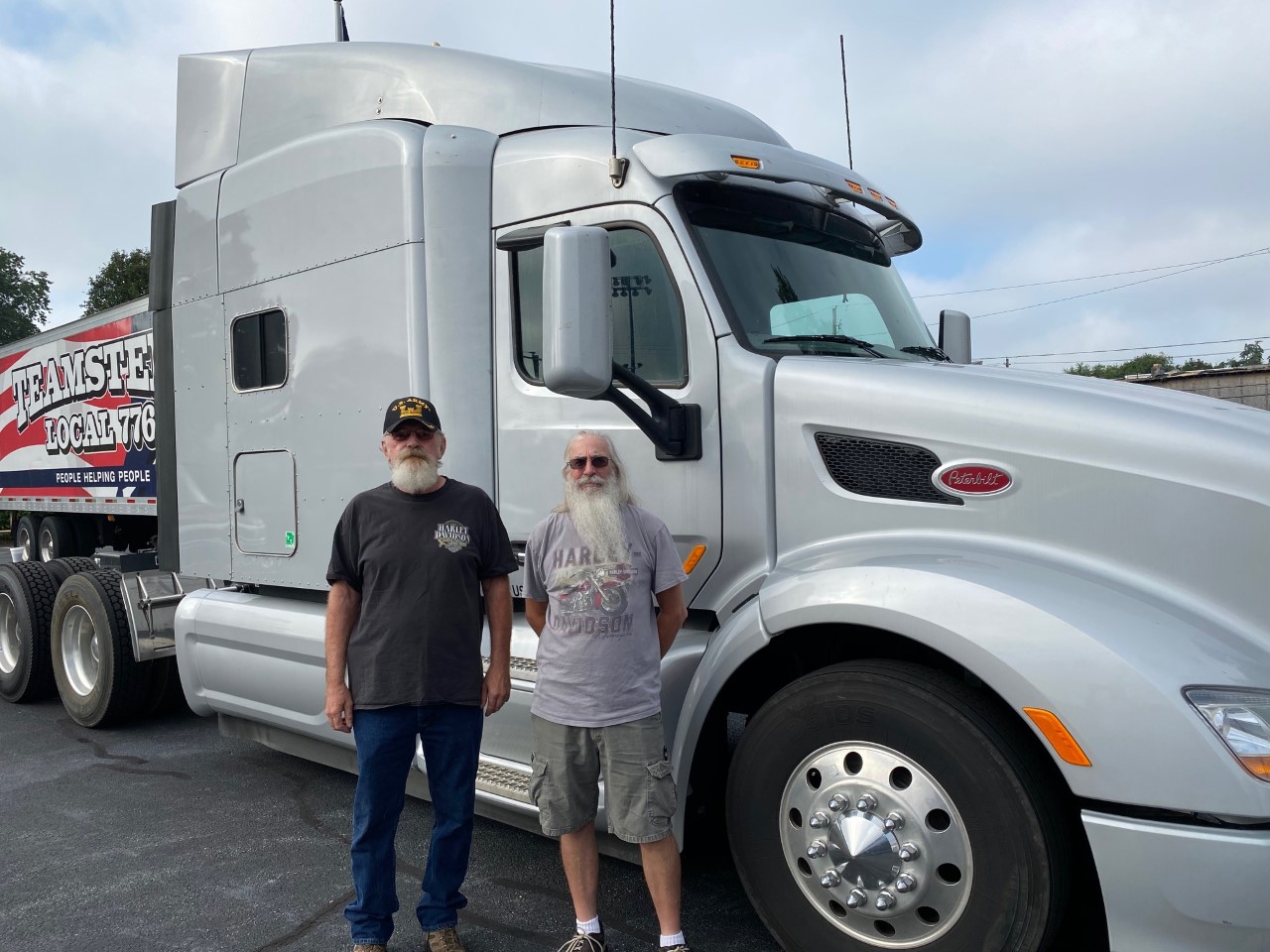 Local 776 Members Greg Hartman (L) and Dave Dehart (R) jumped at the chance to help out and put some "road miles" on the Local's new tractor.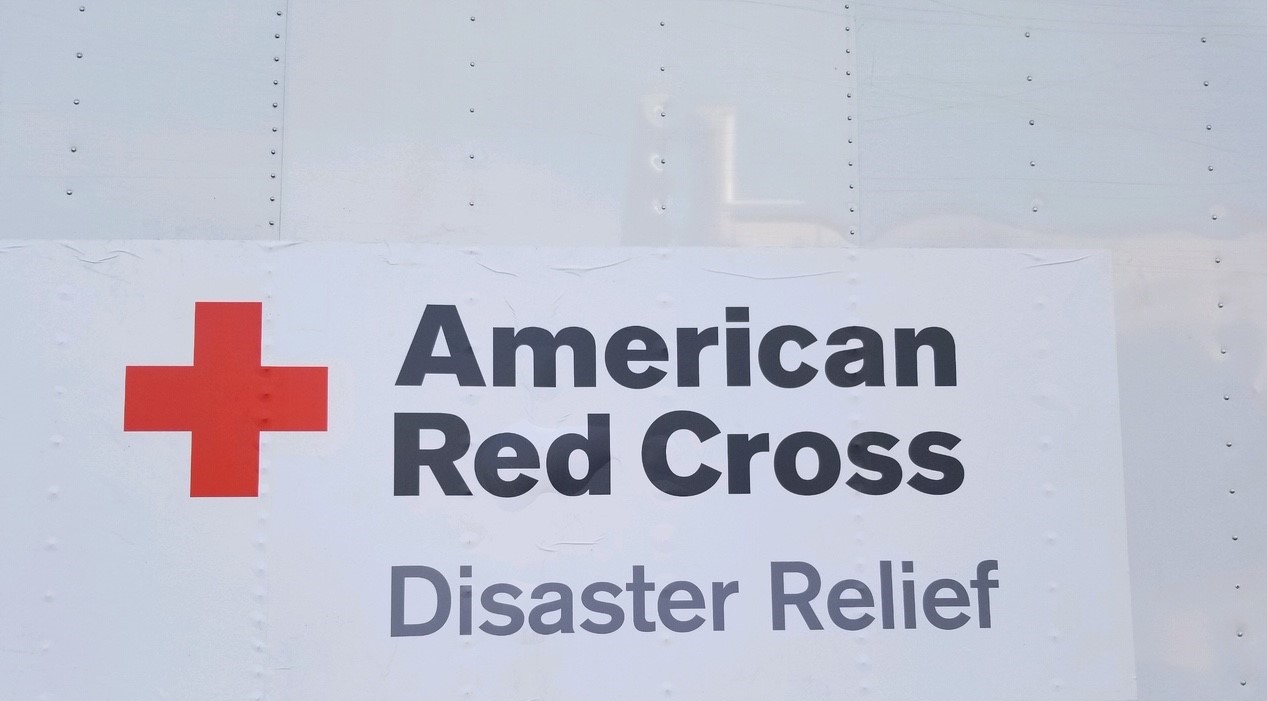 The Placard tells it all....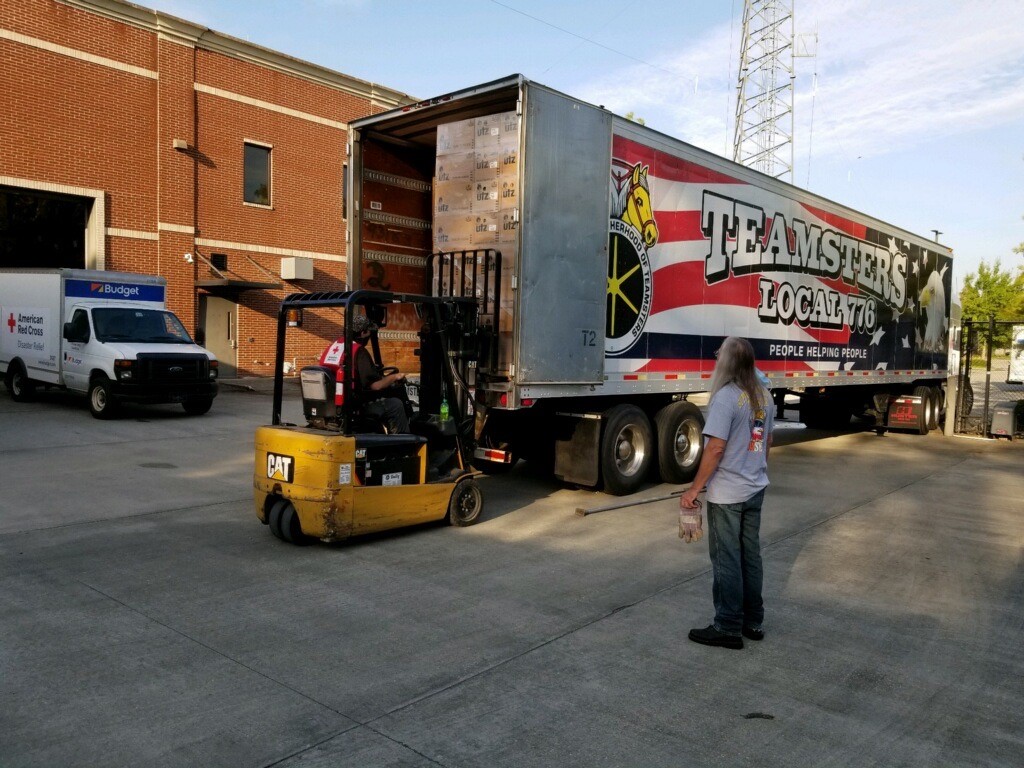 Upon arrival in Louisiana the truck was quickly unloaded so Greg and Dave could get back home for Labor Day! Thanks again guys from everyone at Local 776!