Protect the Postal Service!
For years, the U.S. Postal Service has been burdened by an unprecedented and unfair congressional mandate to prefund health benefits for future retirees 75 years in advance. This month, the House of Representatives passed the USPS Fairness Act (H.R. 2382) by an overwhelming margin, and now it's the Senate's turn to act.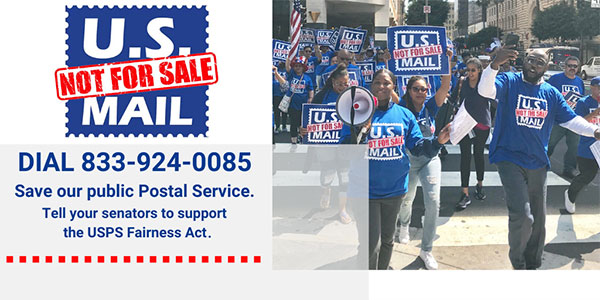 Today, working people are calling our senators to help pass the USPS Fairness Act (S. 2965). Join us in making a call. Dial (833) 924-0085 and ask your senators to co-sponsor legislation that would eliminate the unfair prefunding mandate and protect the Postal Service.