UPS Members Page
Welcome to the UPS information page. Here you will find important information from the Local Union pertaining to issues at UPS. Check back regularly for updates. Registered Local 776 members receive e-mail alerts whenever new articles are posted to the website. Not a registered member? Navigate to the home page and sign up, it only takes a few minutes and your personal information is never shared with a third party.
IBT Addresses Driver Hours
In a stern letter to UPS management IBT President James Hoffa addressed the International's concern over the company's implementation of a 8-day/70 hour workweek for package car drivers: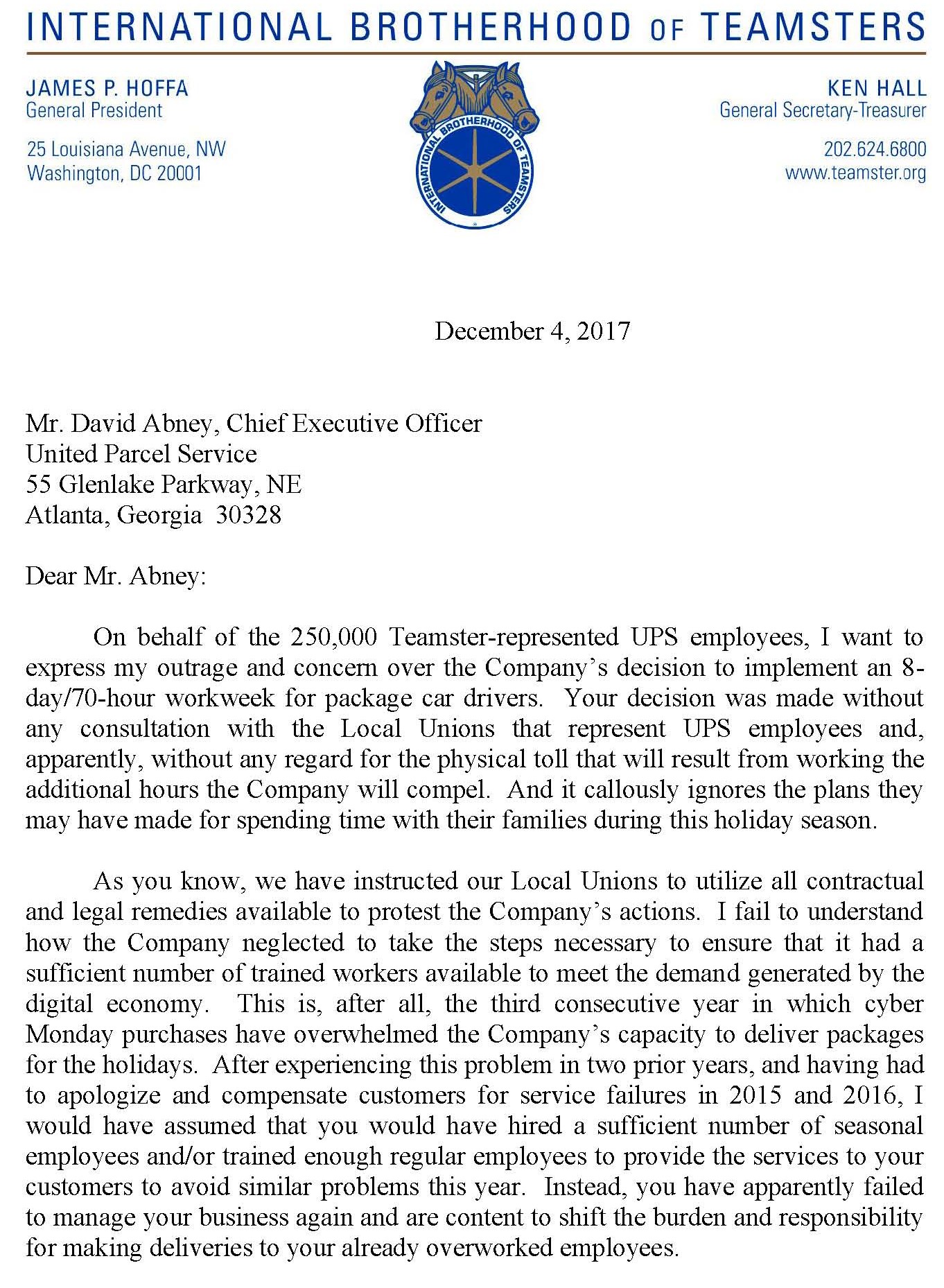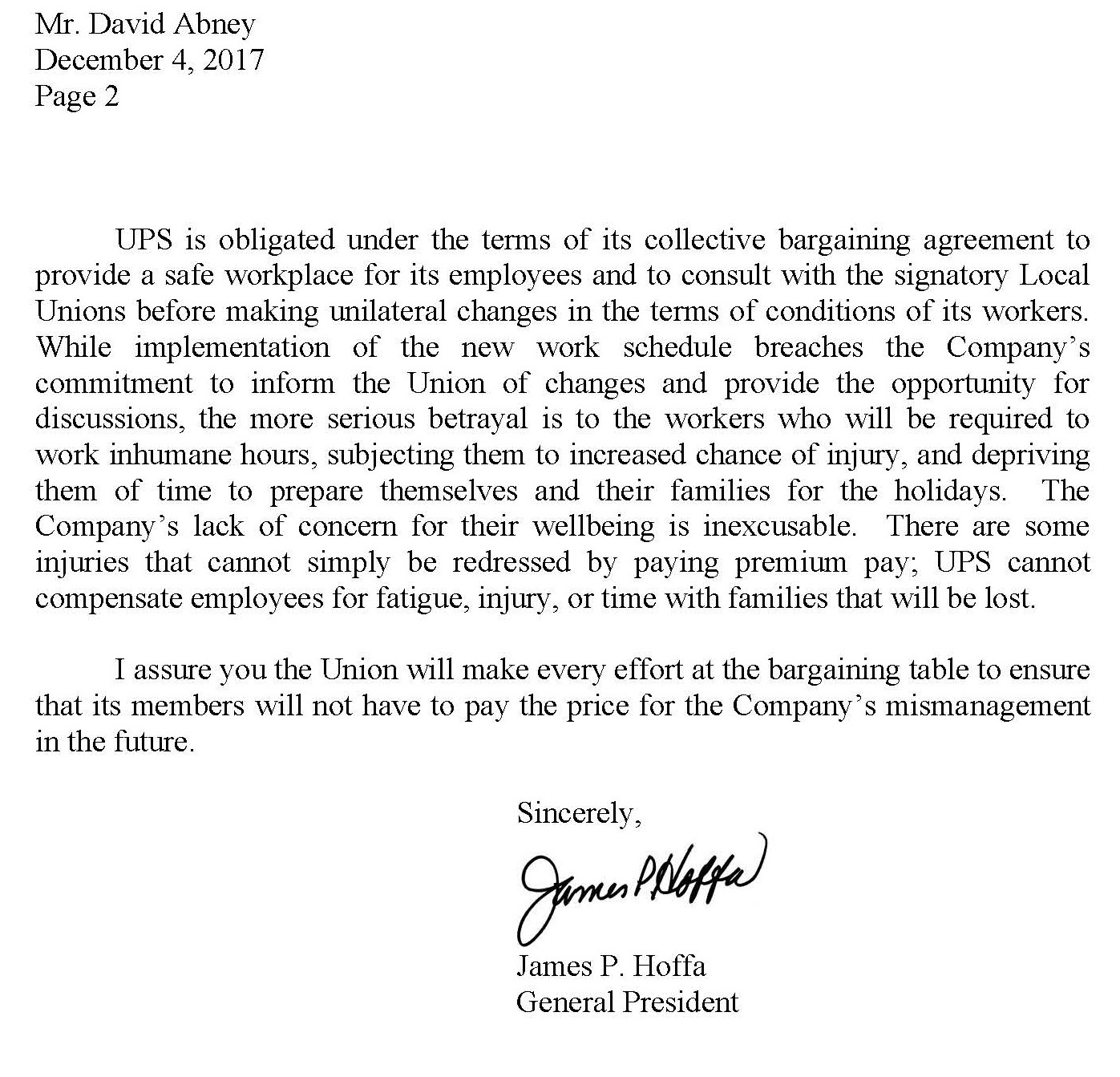 UPS Contract Update
UPS contract negotiations are underway. Check back for updates from the IBT on the status of the talks. Updates will be posted as they become available. The IBT has created a website dedicated to the UPS/UPSF contract negotiations. Click here to be directed to the UPS Rising website.
To download, view,and print the updates follow the links below:
9.5 Enforcement Packet
Local 776 has issued a 9.5 Rights Enforcement packet to make it easier to enforce your protections against excessive overtime. Use your 9.5 rights in the contract to get penalty pay for excessive overtime and to get your load adjusted.
Get a copy from your Steward or Business Agent or to download, view, and print the enforcement packet follow the link below:
Page Last Updated: Dec 05, 2017 (15:46:00)