Supporting our Union Brothers

Going on strike against an employer is not taken lightly; tension and emotions run high. In the absence of a paycheck individuals ask themselves "How will I support my family? What about my healthcare? When will we get back to work? Recently UAW workers along the east coast, including a local parts remanufacturing facility in Middletown, PA walked off their jobs after contract negotiations with MACK Trucks were fruitless.
In a show of solidarity in support of the striking UAW workers Local 776 Business Agents and Local Organizer Mark Cicak brought water and drinks to the striking UAW members and walked their picket line with them. Letting them know that their fight is our fight, and we will support them throughout. Like the Local's truck says: "People Helping People"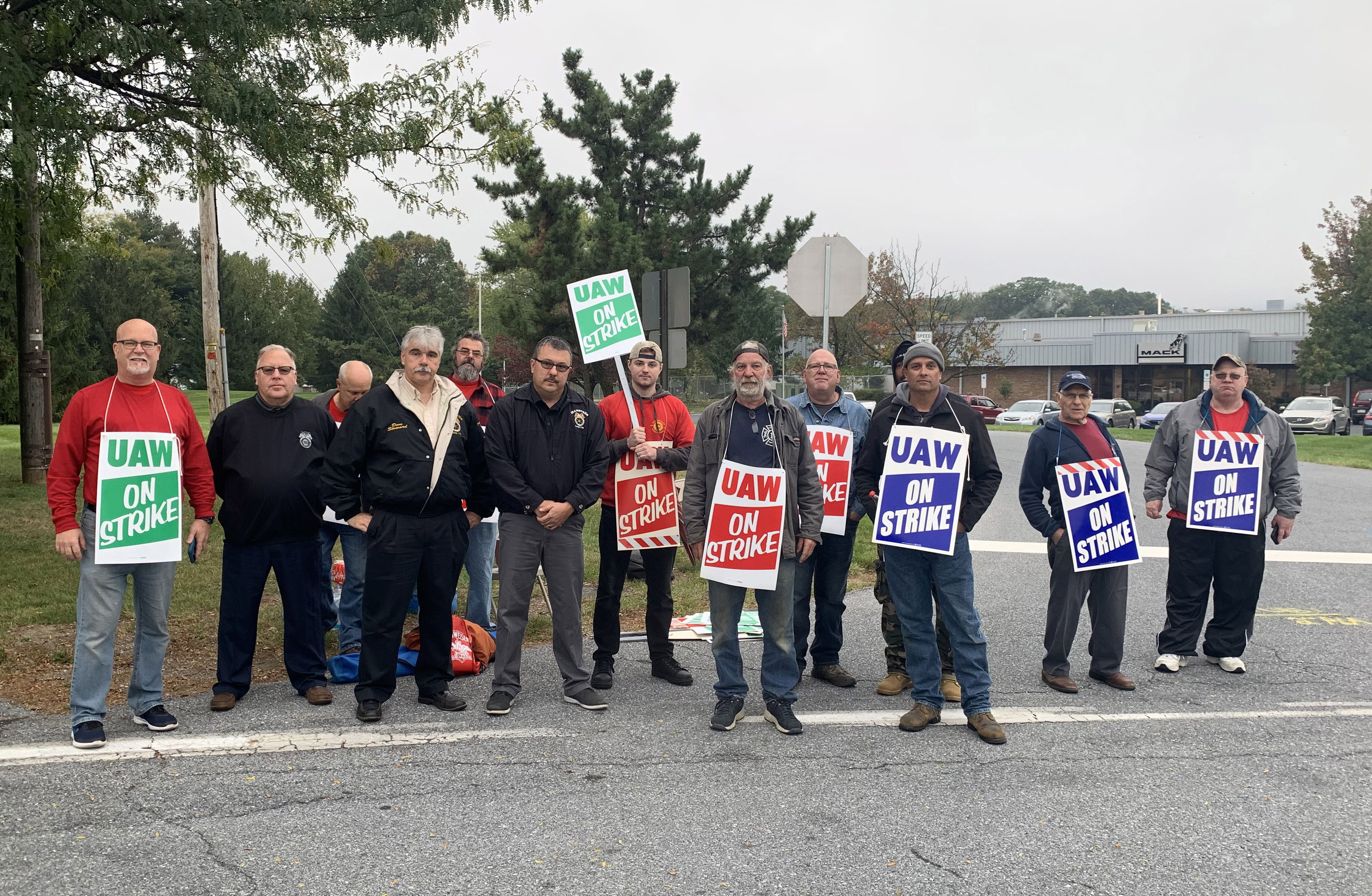 Second from Left: Local 776 BA's Dave Wolf, Dave Vrona, and Dave Licht spent some time supporting the UAW members on the strike line.