More than 3,600 hourly workers at Mack Trucks Inc., in Florida, Maryland and Pennsylvania went on strike at six plants at 11:59 p.m. Saturday seeking "fair pay and benefits," the UAW confirmed early Sunday.
"UAW members get up every day and put in long, hard hours of work from designing to building Mack trucks," Ray Curry, secretary-treasurer of the UAW and director of the Heavy Truck Department, said in a prepared statement. "UAW members carry on their shoulders the profits of Mack and they are simply asking for dignity, fair pay and job protections."
This strike comes in the middle of a national strike of 46,000 UAW members striking General Motors in 10 states and 55 locations. The GM strike, which began Sept. 16, has dragged on so long that Wall Street has suggested it could harm the automaker's credit rating if not resolved soon. Talks in Detroit after four weeks of picketing are said to be making progress.
Mack Truck has plants in Allentown, Pennsylvania; Middletown, Pennsylvania; Hagerstown, Maryland; Baltimore, Maryland; and Jacksonville, Florida. "The last four years we have helped Mack Truck make significant profit through our work," Doug Irvine, president of Local 2301 and president of the Mack Truck Council, said in a prepared statement. "All we are asking is that the company treat us with the dignity and respect we deserve in making them successful."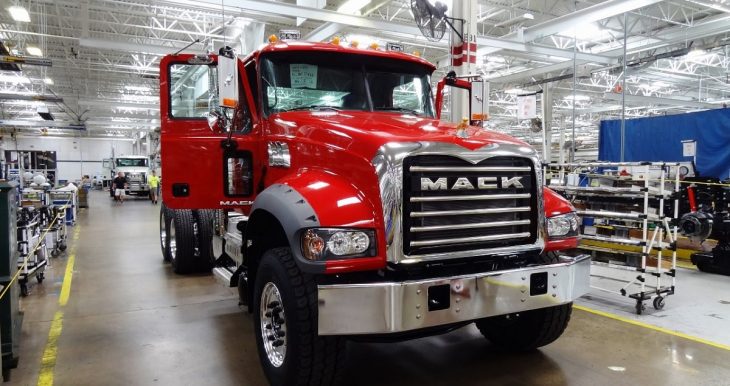 UAW workers in Middletown, PA are on the Mack Trucks strike line. For more details and photos follow the link below: