Local 776 held their Family Picnic on Sunday June 9, 2019 at Knoebels Amusement Park. What a way to kick off the unofficial start of summer! Schools out, the weather cooperated; a sunny sky with just a slight breeze to keep it comfortable, and Knoebels! Over 5,000 members, spouses, kids, grand-kids, and retirees had registered for the picnic, making it one of Local 776 largest member events. With food being served from noon until 3 PM and the rides open until 9 PM there was plenty of time to get checked in, get your tickets for the rides and activities in the park, and let the day unfold. Local 776 Officers, Agents, and Staff handled check-in and kept the lines to a short wait time. Once inside the park judging by the number of Teamster hats, T-shirts, and sweat shirts seen there was a steady stream of Teamster Members on the roller coasters, the Ferris wheel, the kiddies' ride area, and around the pool and water slides!
Commented Local 776 President Ed Thompson "Words can't describe the feeling of seeing my Brothers and Sisters, along with their families and friends, together as one united group enjoying each other, the day and the park. I'm proud of this turnout; it's you, the members, supporting your Local Union, who fuel that sense of pride. I'd like to thank EVERYONE from Local 776 who put so much time and effort into making the picnic a success. Without your support this event could not happen".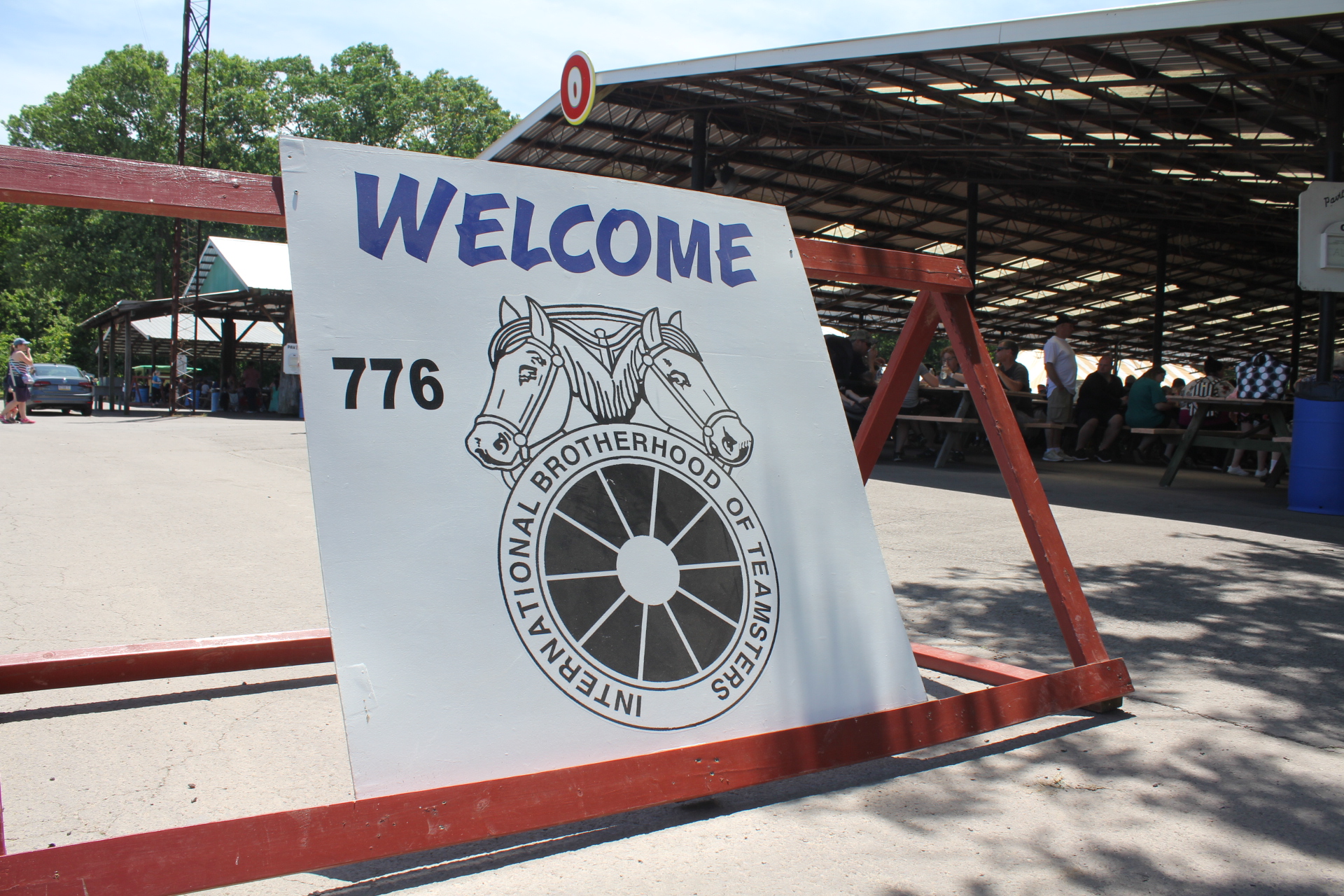 Come on in!!!!!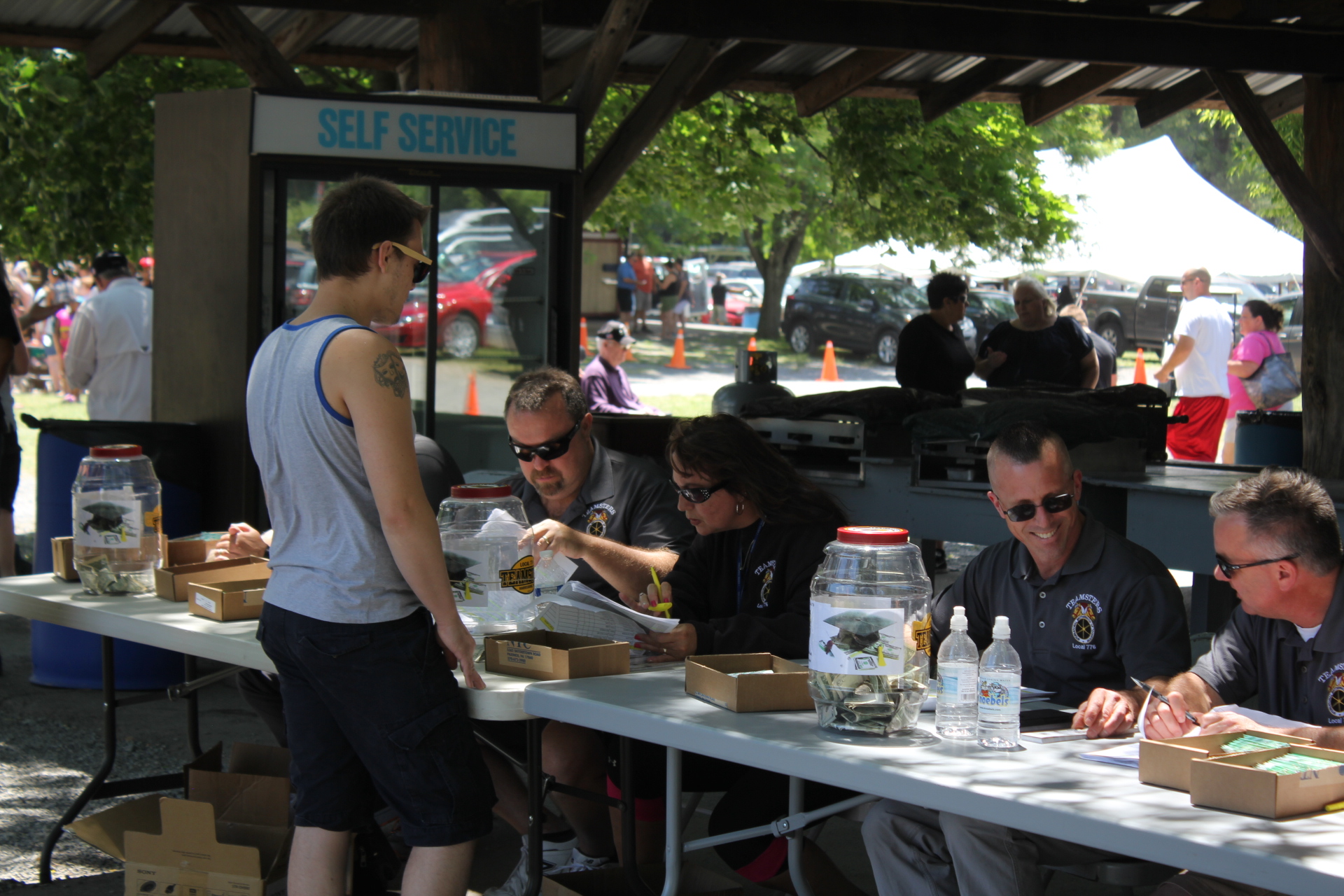 Plenty of help with registration kept the lines moving!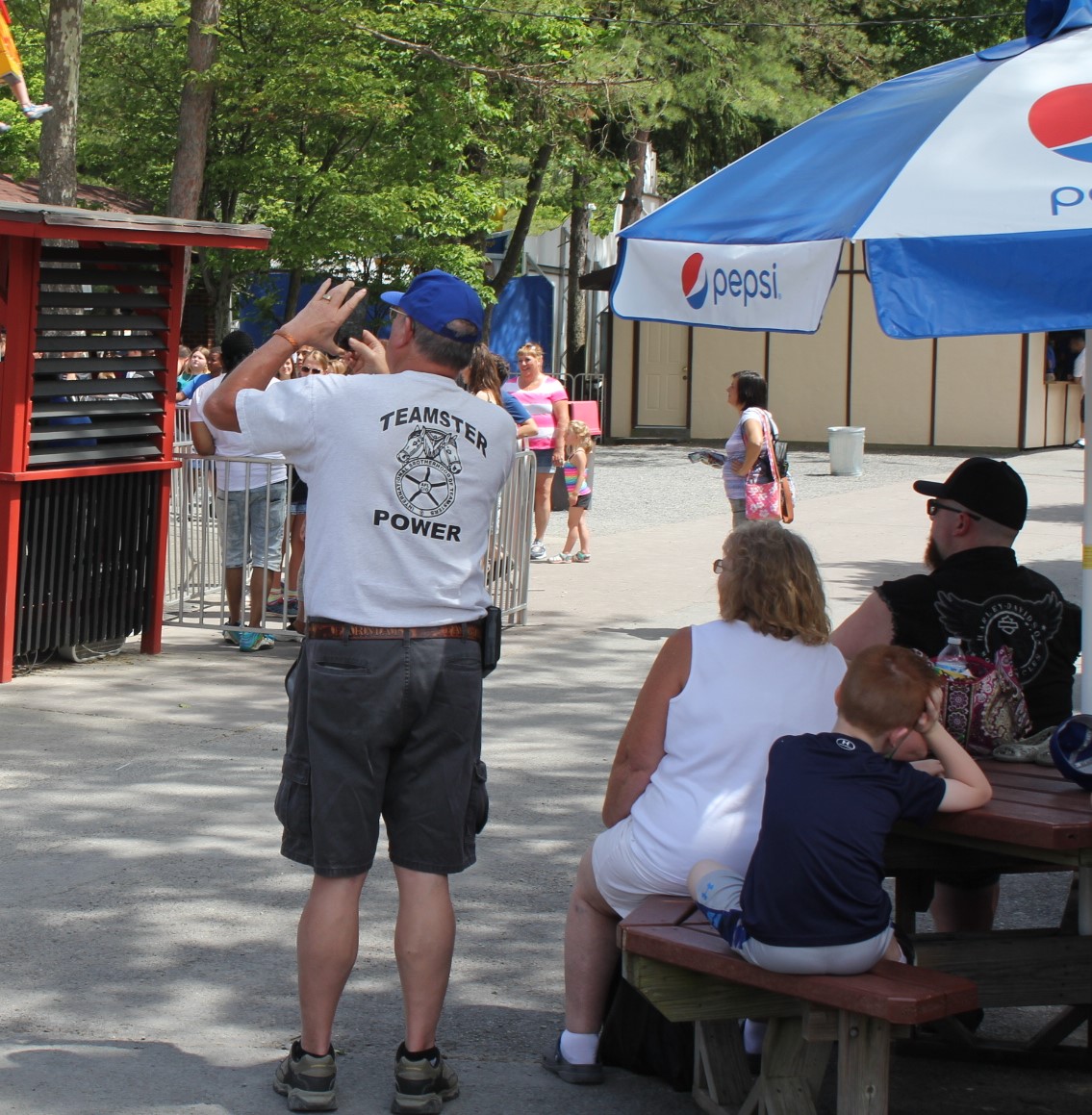 The T-shirt says it all!!!!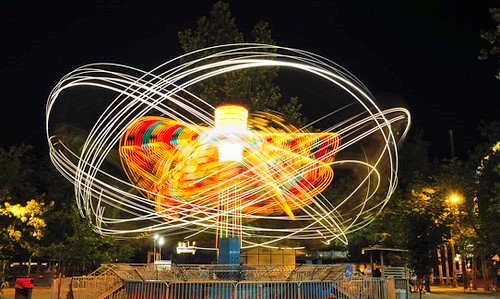 The park takes on a different atmosphere after dark!
To view more photos from the Family Picnic at Knoebels please visit the Photo Gallery