PMTA Truck Driving Championship
The Pennsylvania Motor Truck Association (PMTA) held their annual state truck driving championship on Friday, June 7th and Saturday, June 8th, 2019 at the Wyndham Garden Hotel in York PA. Drivers from across the state showed off their skills in various categories including 4-axle, 5-axle, flatbed, sleeper and twins. Local 776 was well represented at the championship with drivers from ABF, UPS, UPS Freight, and YRC on hand to show their skills. Unfortunately none of our drivers captured a state championship but they took pride in being in the company of the best of the best for two days of tough competition. Congratulations to all of the drivers who made it to the state championship event!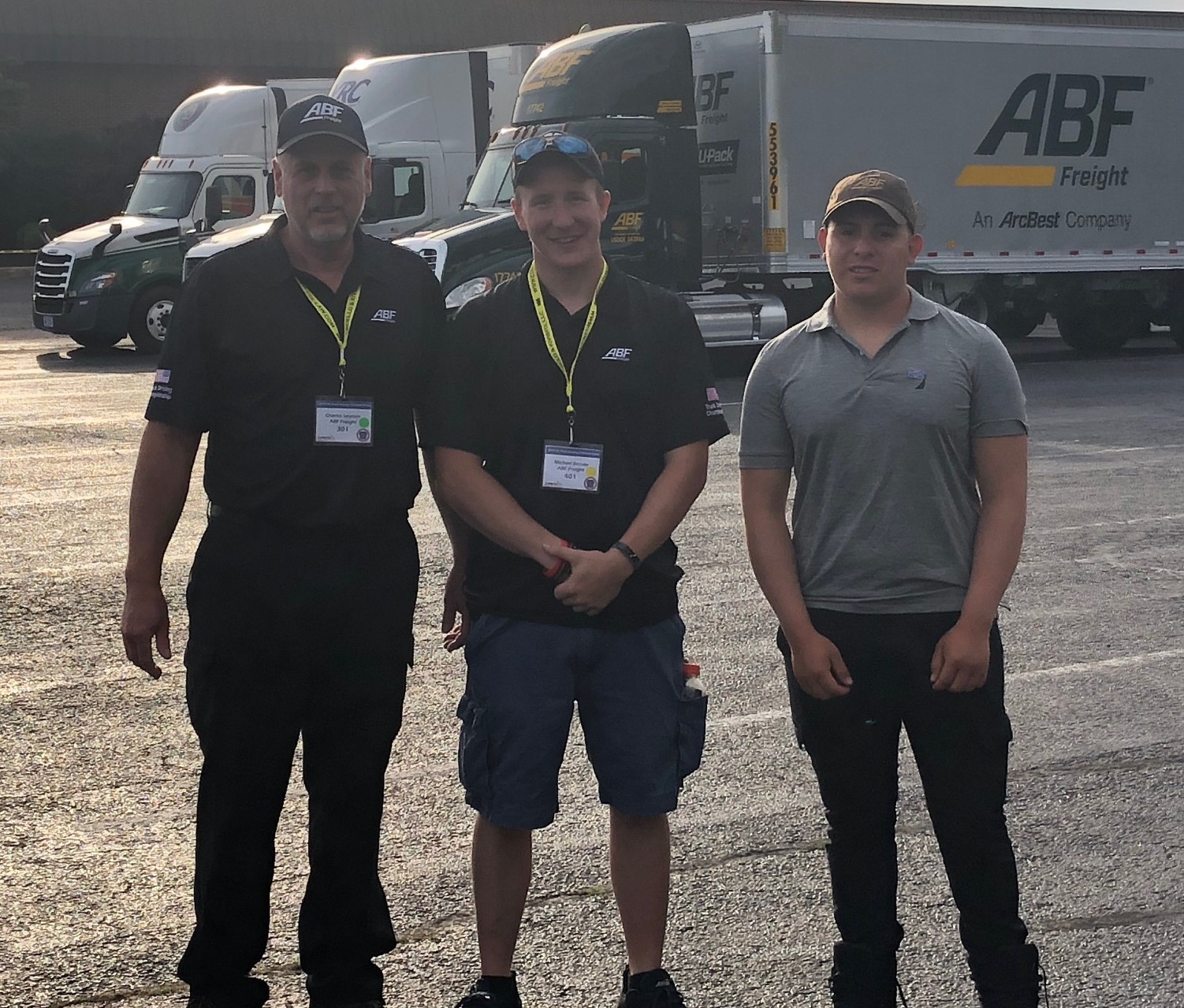 Local 776 ABF Member Mike Boruta, center, poses with other ABF drivers from across the State. Local 776 ABF Member Jeff Keller aslo competed in the competition but was not available when the photo was taken.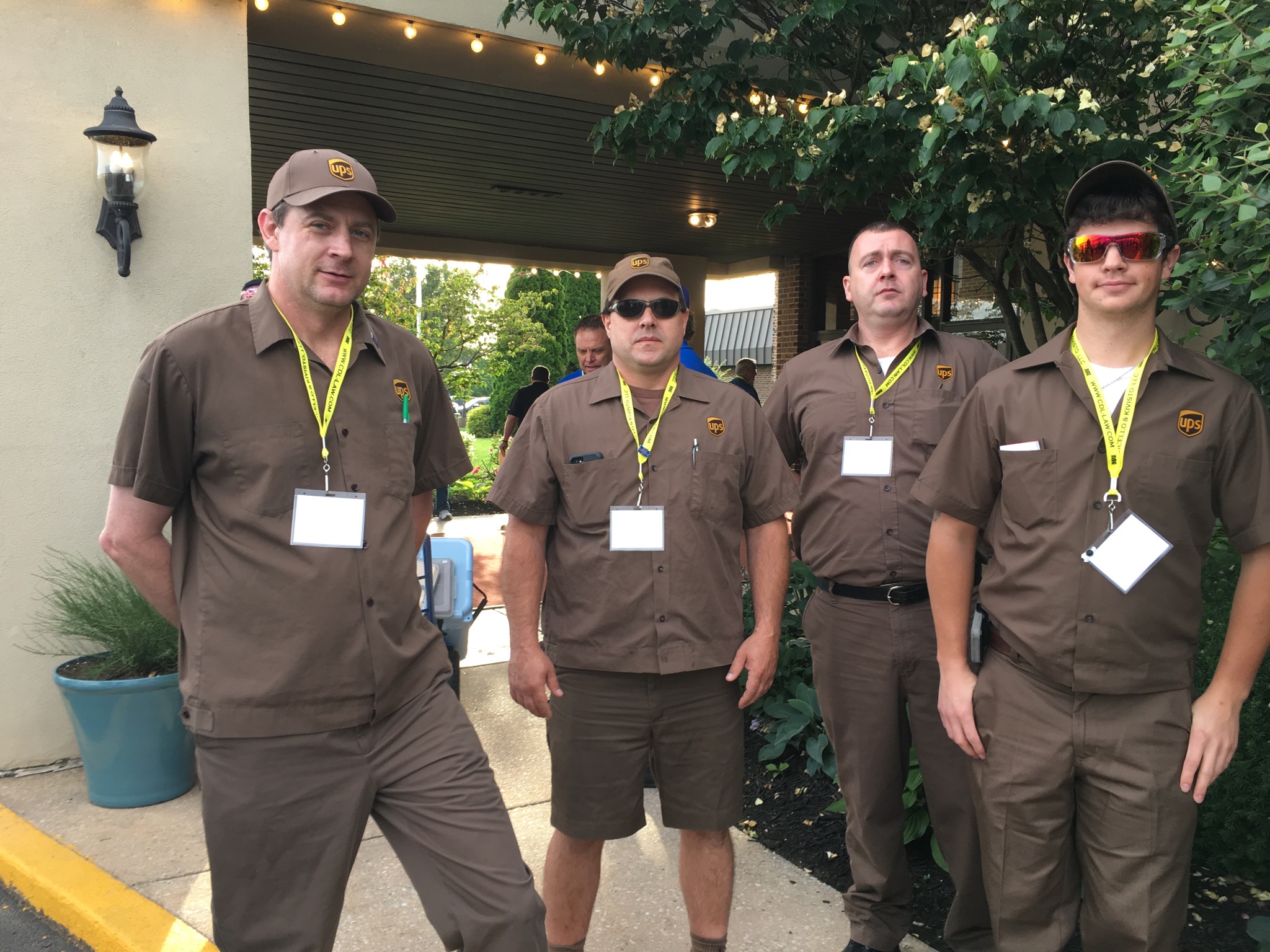 Local 776 UPS Members Leonard Monette, 2nd from Left, and Nate Moore, 3rd from Left, were on hand displaying their skills. The UPS drivers on either end were from New Stanton, PA.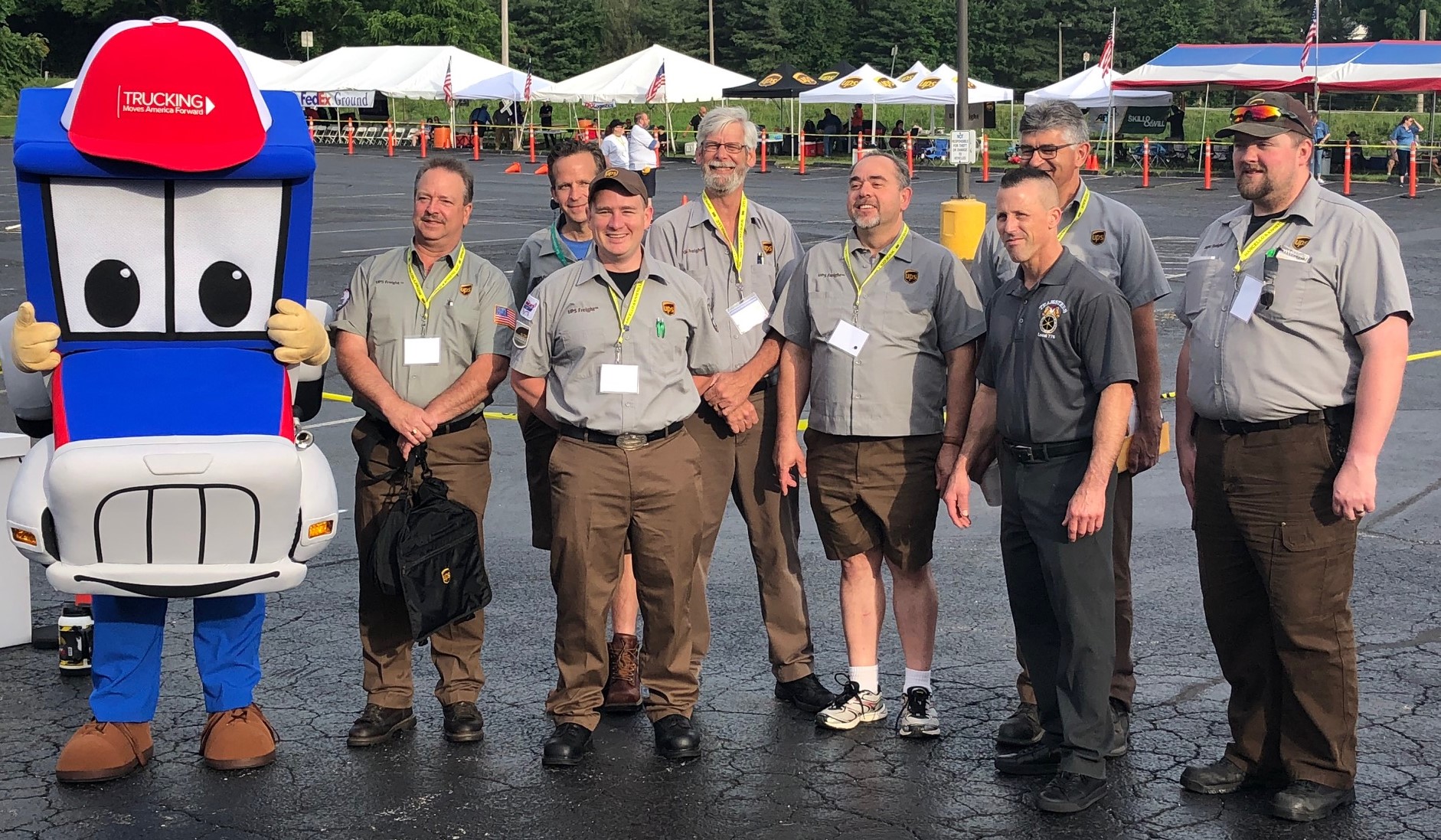 UPS Freight drivers from ascross the state were on hand to display their driving prowess. Local 776 UPSF BA Spencer Dearth was on hand, supporting his drivers as they competed. Local 776 UPSF members included: 4th from Left: Kevin Werner, 5th from Left: Bill Bennett, 6th from Left: Jimmy Campbell, and 7th from Left: Dan Bailey.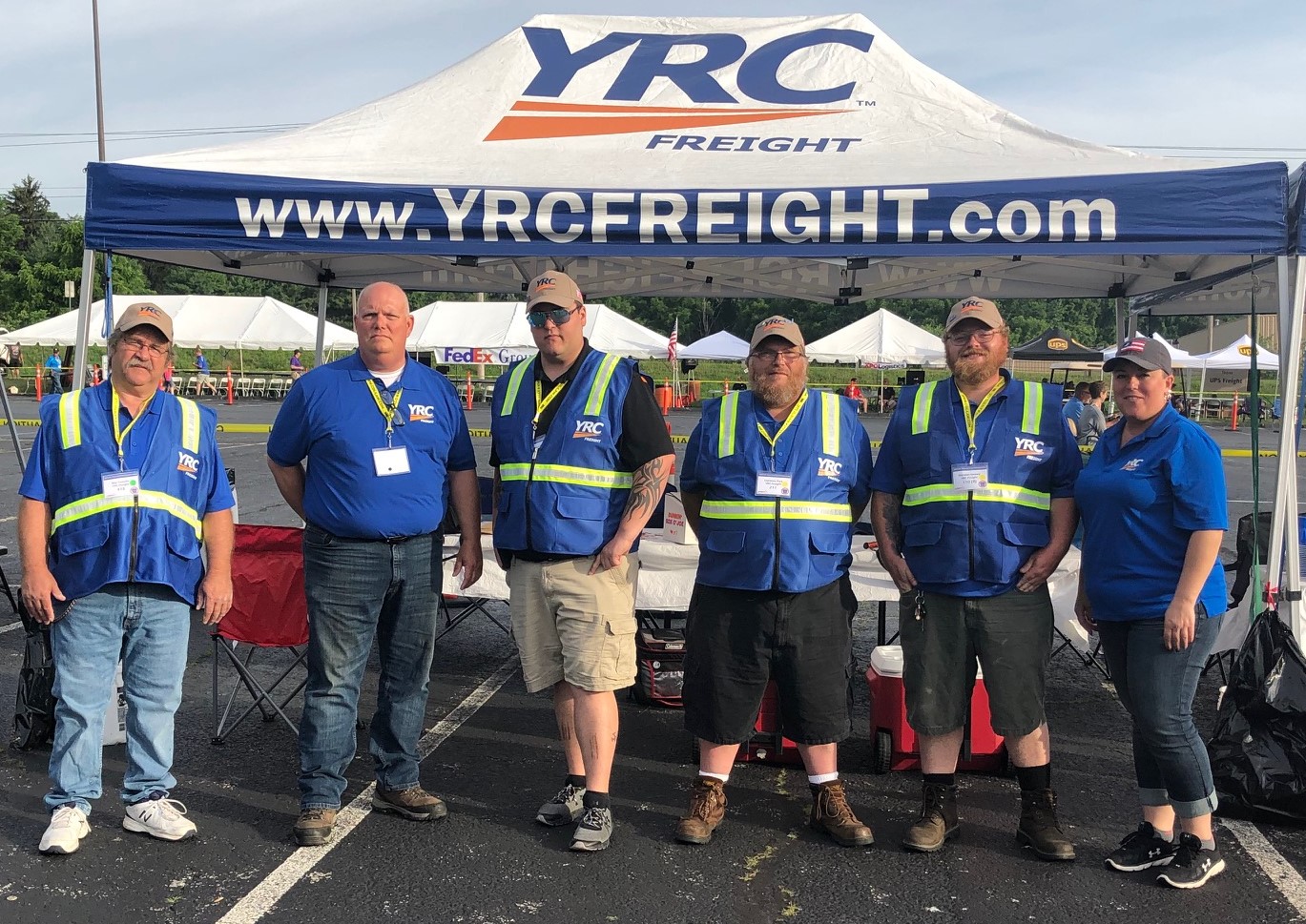 Last but not least YRC drivers were at the championship showing their stuff. Left-Right: Roy Costello, 3rd from Left: John Brownawell, 4th from Left: Clarence Parks, and 5th from Left: Sheldon Kenny along with his wife who came out to support her husband!
Congratulations to all of the Local 776 Drivers who gave it their best displaying what they do day in and day out.