Career Day at Hillside Elementary School
On Friday May 10, 2019 Local 776 participated in Vehicular Career Day at Hillside Elementary School in New Cumberland, PA. Local 776 Driver, Rich Stover, and Organizer Mark Cicak were on hand with the Local's truck to help the students in kindergarten through 5th grade climb up in the cab and get a view of the "road" from a big rig and ask questions. There were over 25 different vehicles in attendance including a police car, fire truck, army vehicle, food truck, dump truck, hearse, construction vehicles and utility vehicles. Over 600 students came through the event.
"These kids are our future leaders, work force, and quite possibly Teamster Members" Commented Local President Ed Thompson. "It's important that we as a Local Union support these community events to let the public know who we are and what we do. I would like to thank both Rich and Mark for finding the time in their schedules to make this a memorable experience for the kids."
Local 776 Driver Rich Stover had everyone's attention as he explained how the truck operates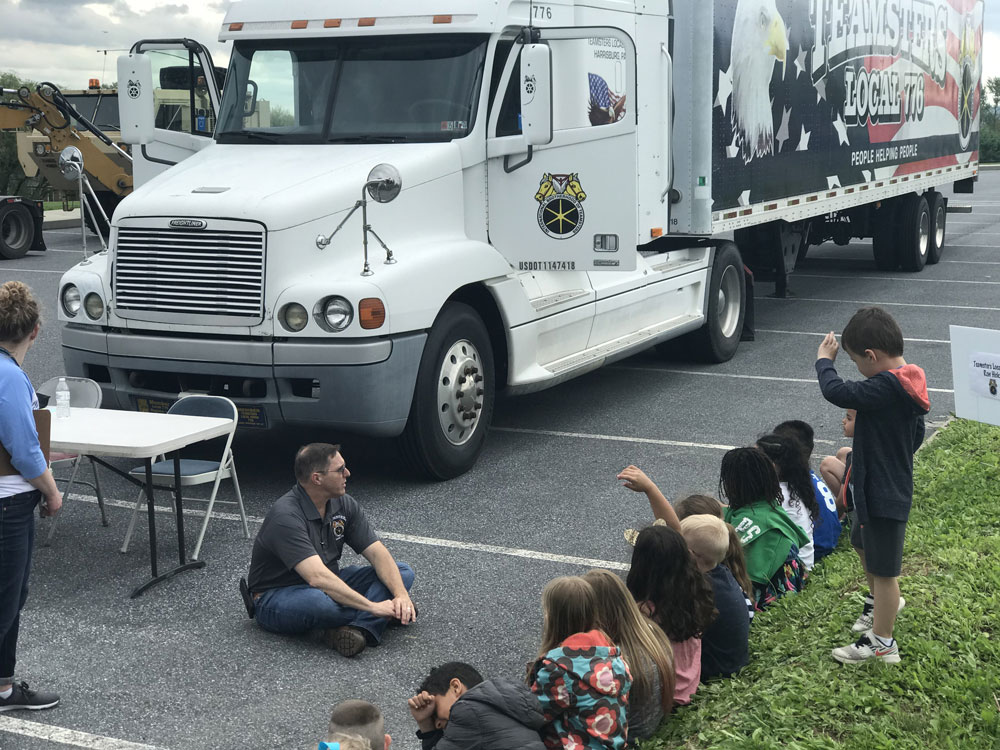 Rich got down at eye level with the kids to first answer questions.....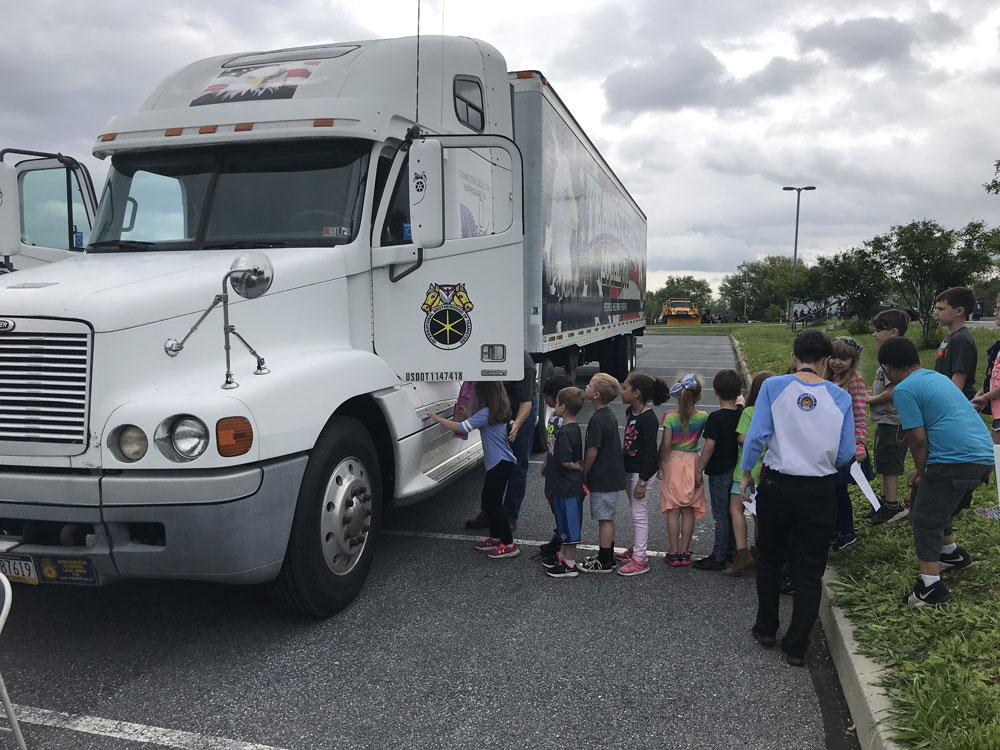 ....And then helped them get up in the cab and see the "road" from a driver's viewpoint!