Local 776 conducted three life-saving skills training seminars on March 9, 2019 for the membership. With training provided by One Heartbeat Away, LLC all of the participants now have the skills to assist and intervene when confronted with an emergency situation. The members were trained and certified in CPR (Cardio Pulmonary Resuscitation), AED (Automatic External Defibrillator) and choking emergencies.
At the conclusion Local President Ed Thompson summed it up by commenting: "The training these members received today could make the difference when they are confronted with a life or death situation involving a loved one, a co-worker, or the general public. The Local remains committed to providing our members with the tools and information they need to enhance their lives as well as the people around them. If you missed the opportunity to participate in the training it will be offered again next year. Details will be made available through the Stewards as well as the Local's website.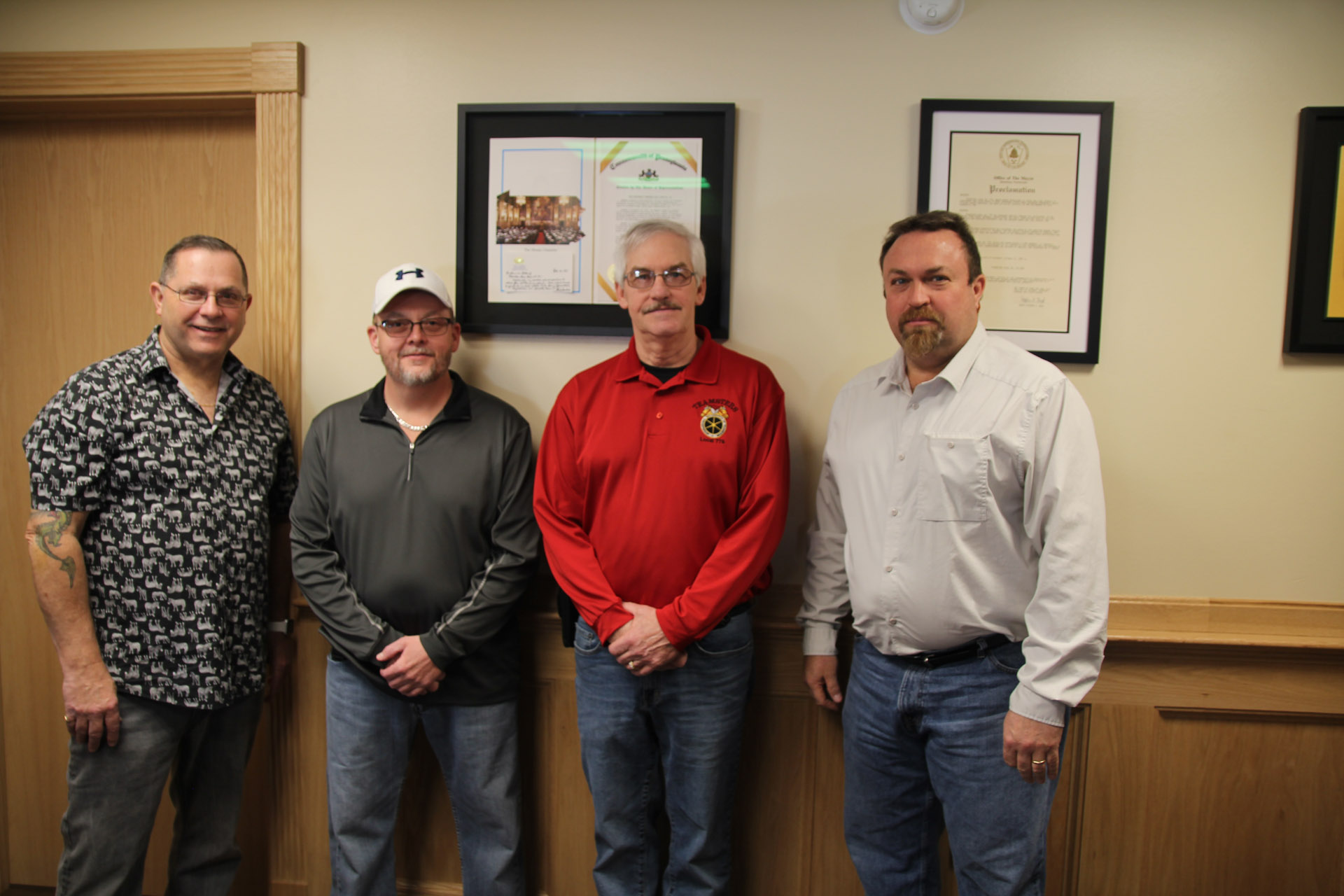 L-R: one Heartbeat Away instructors Gene Weninger and Jerry Fretwell, Local 776 Secretary-Treasurer Ron Hicks, Local 776 President Ed Thompson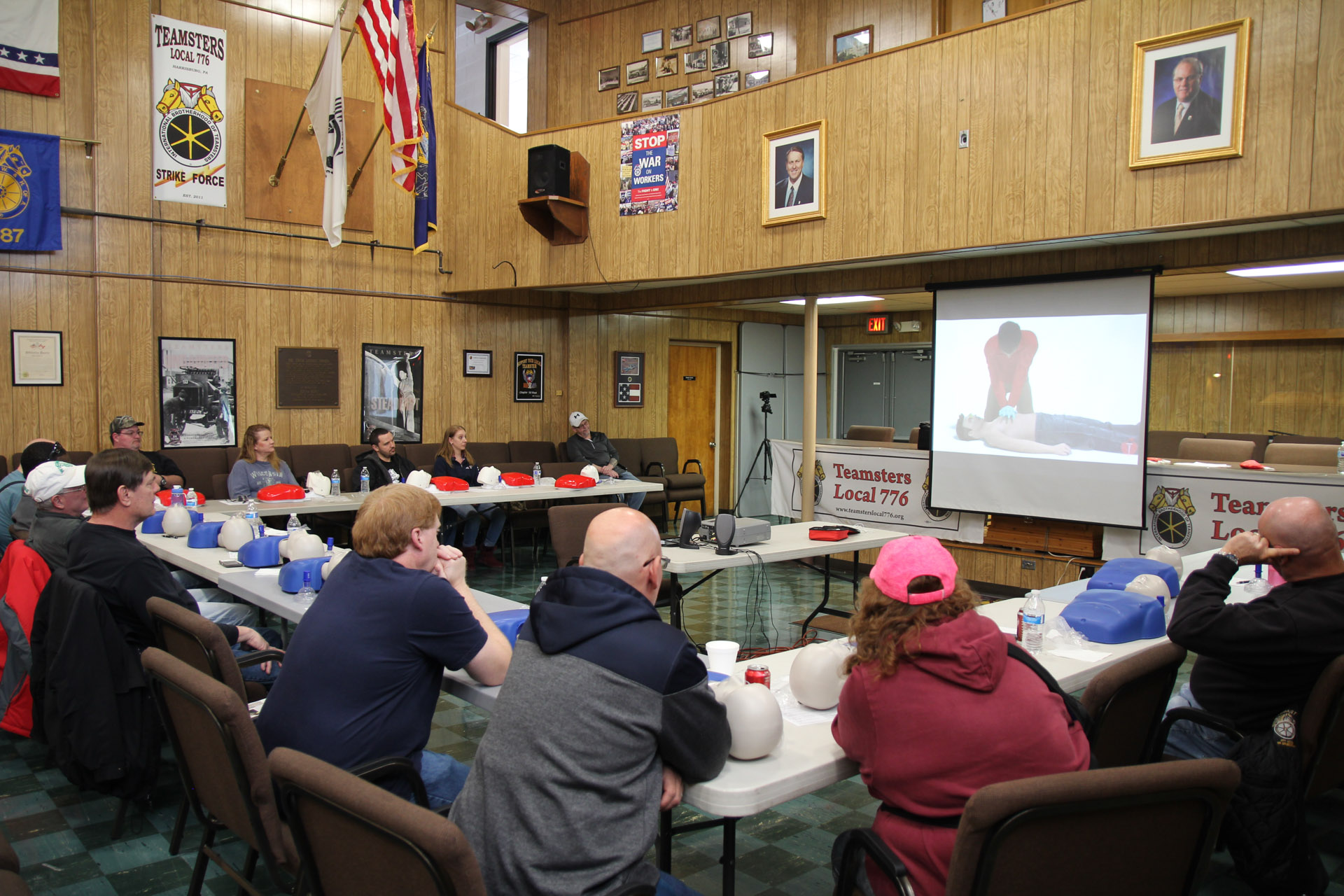 The classes started with some instruction....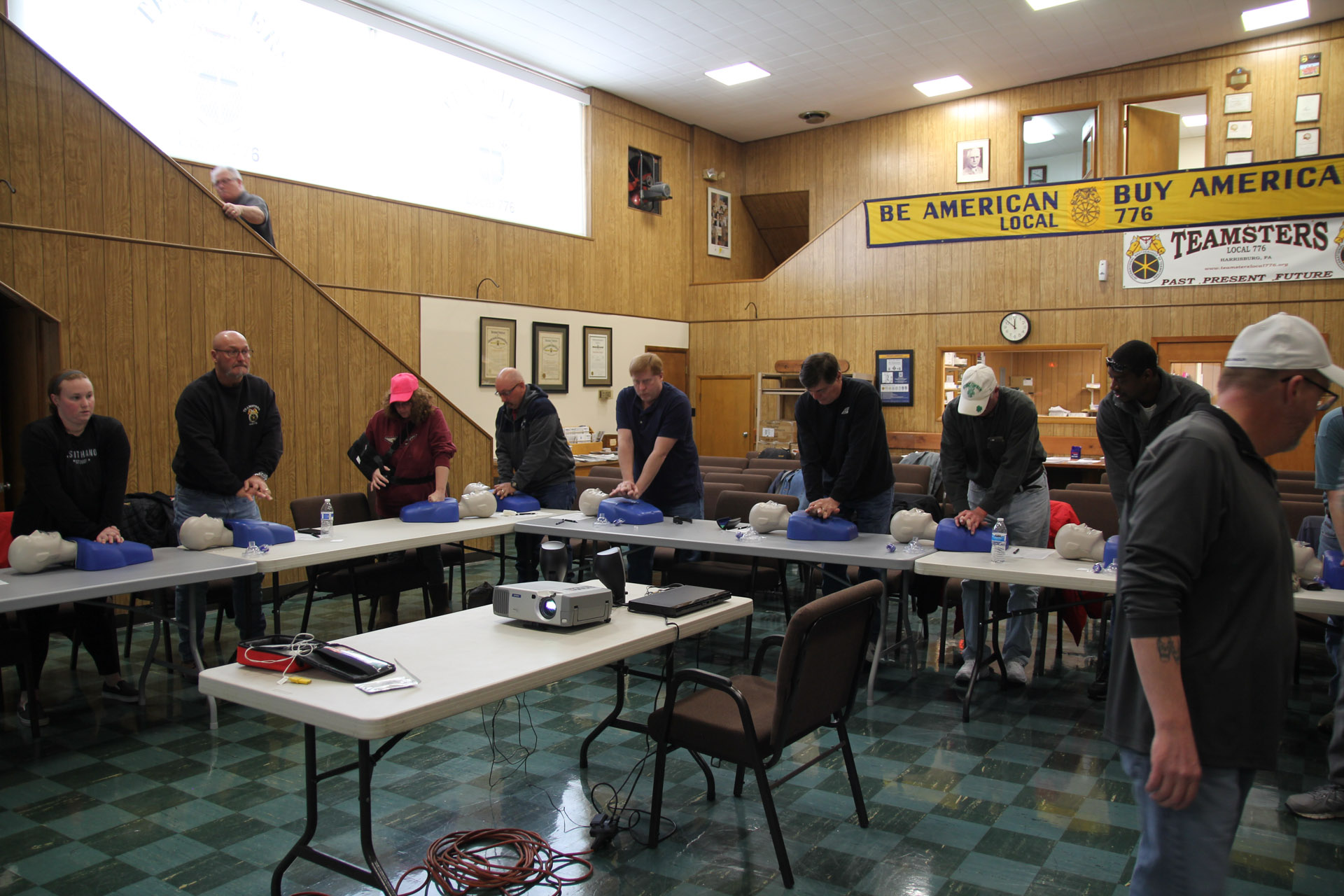 Before moving on to "Hands On" training by Gene..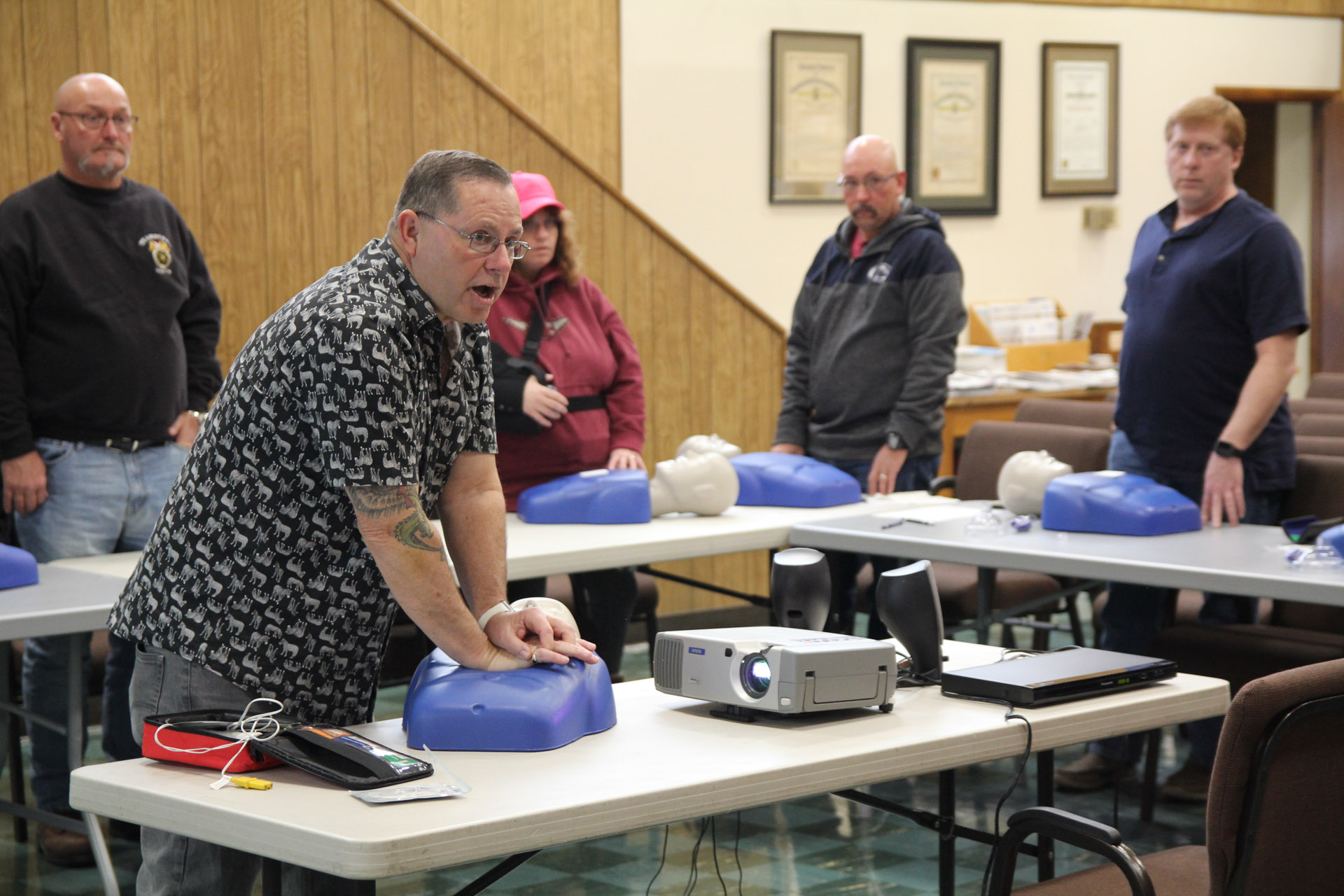 As he emphasizes the proper technique..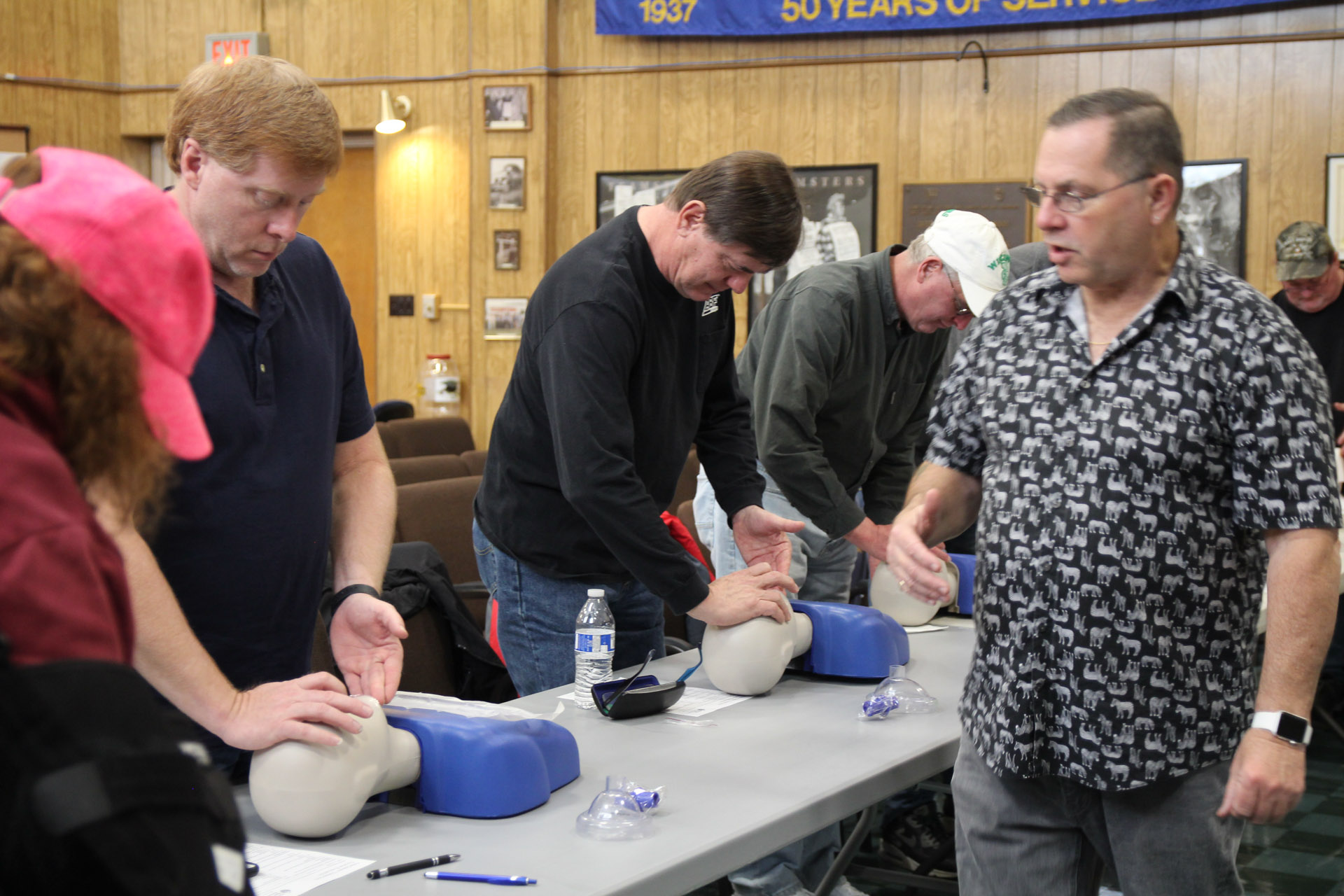 All of the participants worked under the instructor's watchful eye..
To view additional photos from the training sessions please visit the Photo Gallery