During the Weekend of various UPS, UPSF contract review meetings one of the UPS meetings was held at the York Union Hall on Sunday August 12. UPS Business Agent Dave Licht, along with Local 776 Trustee Patrick Hollingshead, presented both the tentative national agreement and the Central PA supplemental agreement to the members.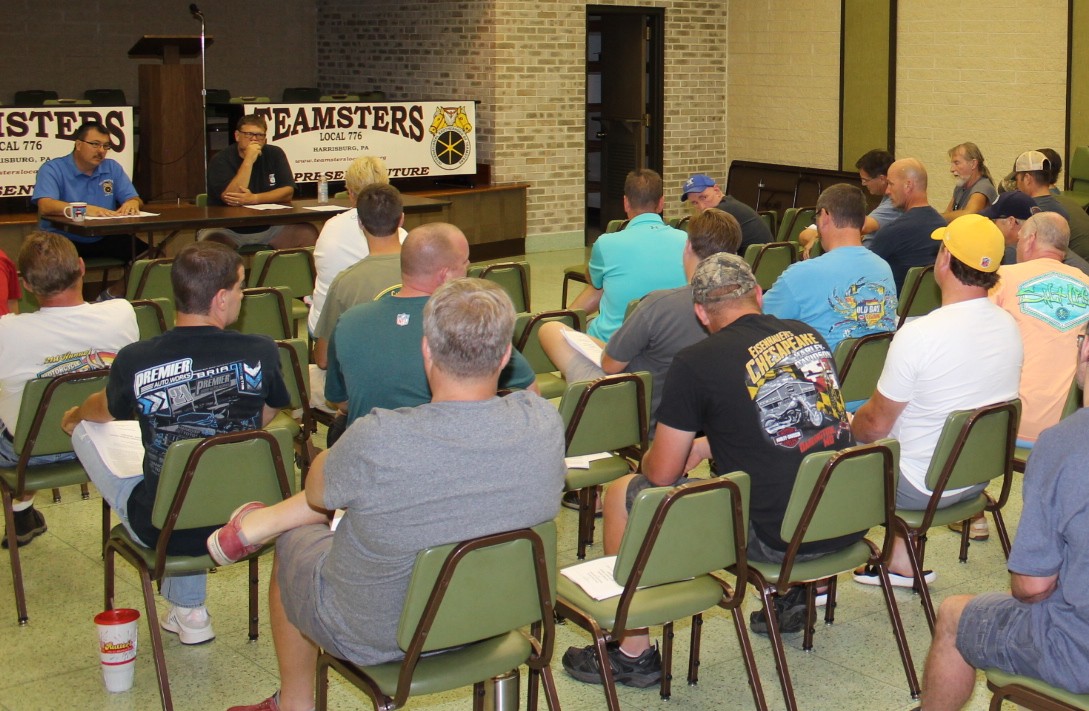 Dave and Patrick reviewed the tentative changes article by article..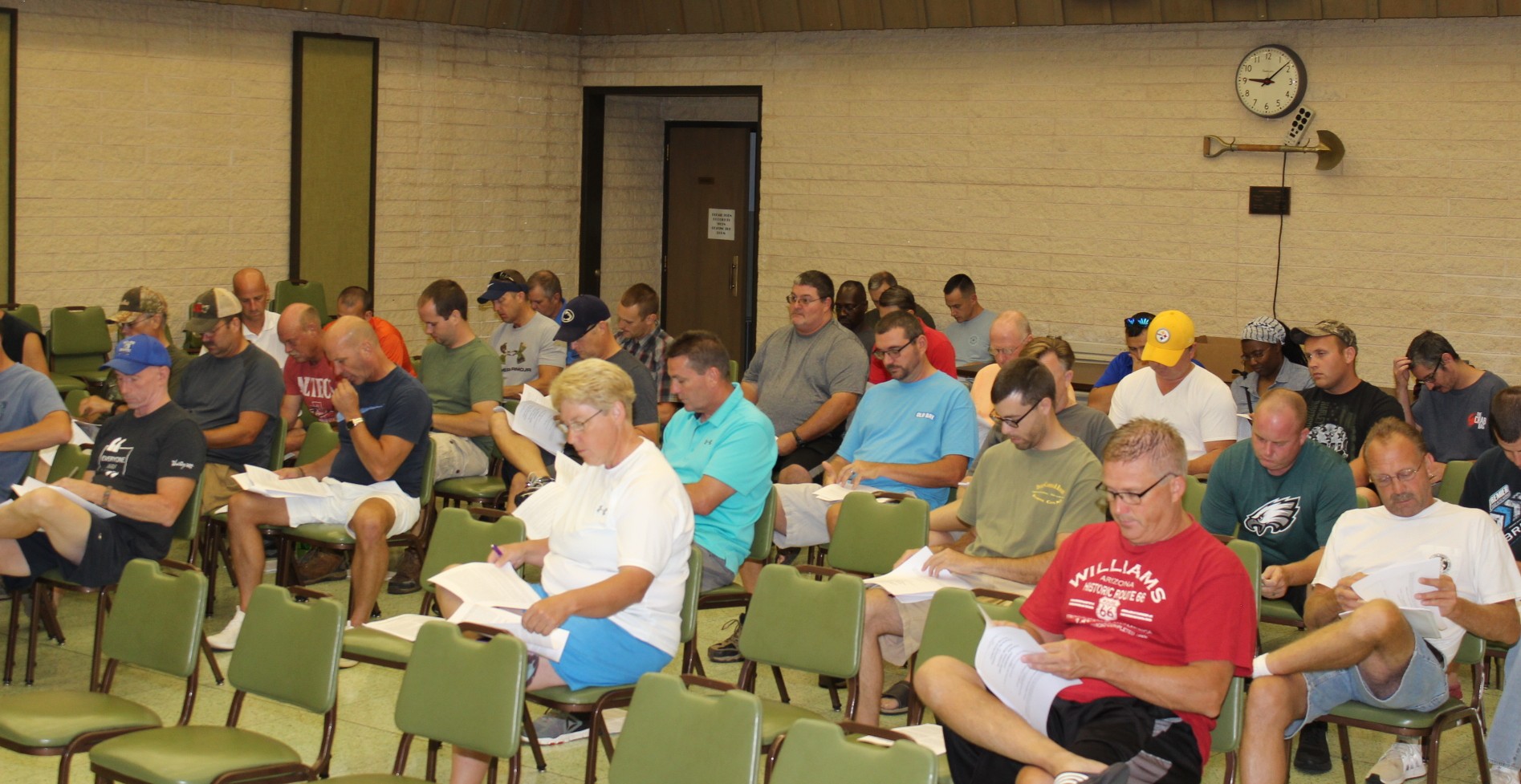 While everyone studies the changes...