The weather Gods must not have checked their calendar; if they had checked they would have seen that June 10th was the Local 776 Family picnic at Knoebels Amusement Park and would have given us bright sunny skies. Instead a steady rain developed about 10:00 AM and lasted ALL day long. But Teamster spirits could not be dampened! Despite the bad weather an enthusiastic crowd of over 3,700 Teamster members and their families was on hand to visit with their families and friends, enjoy the picnic, and make the best of it. Once planned an event of this magnitude cannot be postponed until a later date. A large amount of planning by the Local Union and Knoebels went into ensuring the day would be a success and could not be changed at the last minute despite the uncooperative weather.
Commented Local 776 President Ed Thompson; "The Local Union would like to thank the members and their families who came out in less than ideal conditions to support the Local Union." Many times we talk about the Teamster "family" how we support the community and each other. Today is an example of that family coming out on a wet, dreary day to support each other and their Local Union".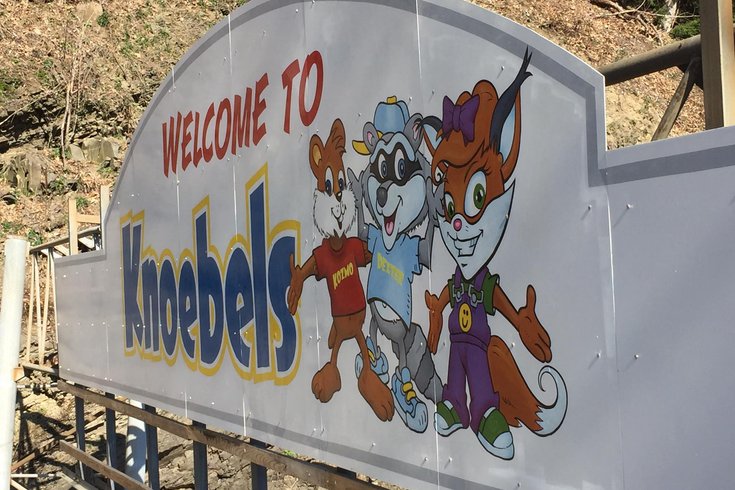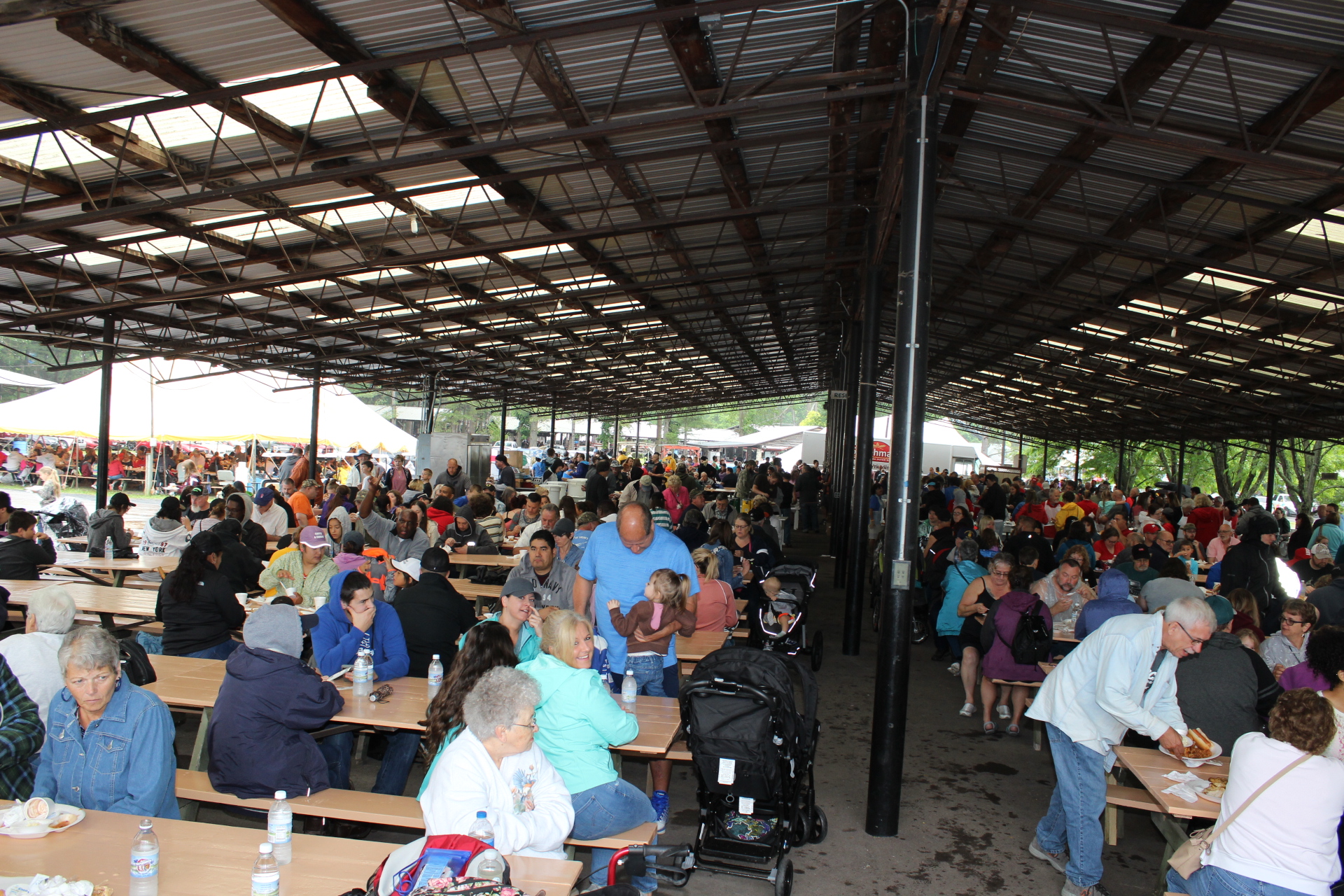 Teamster families filled the pavillions and tents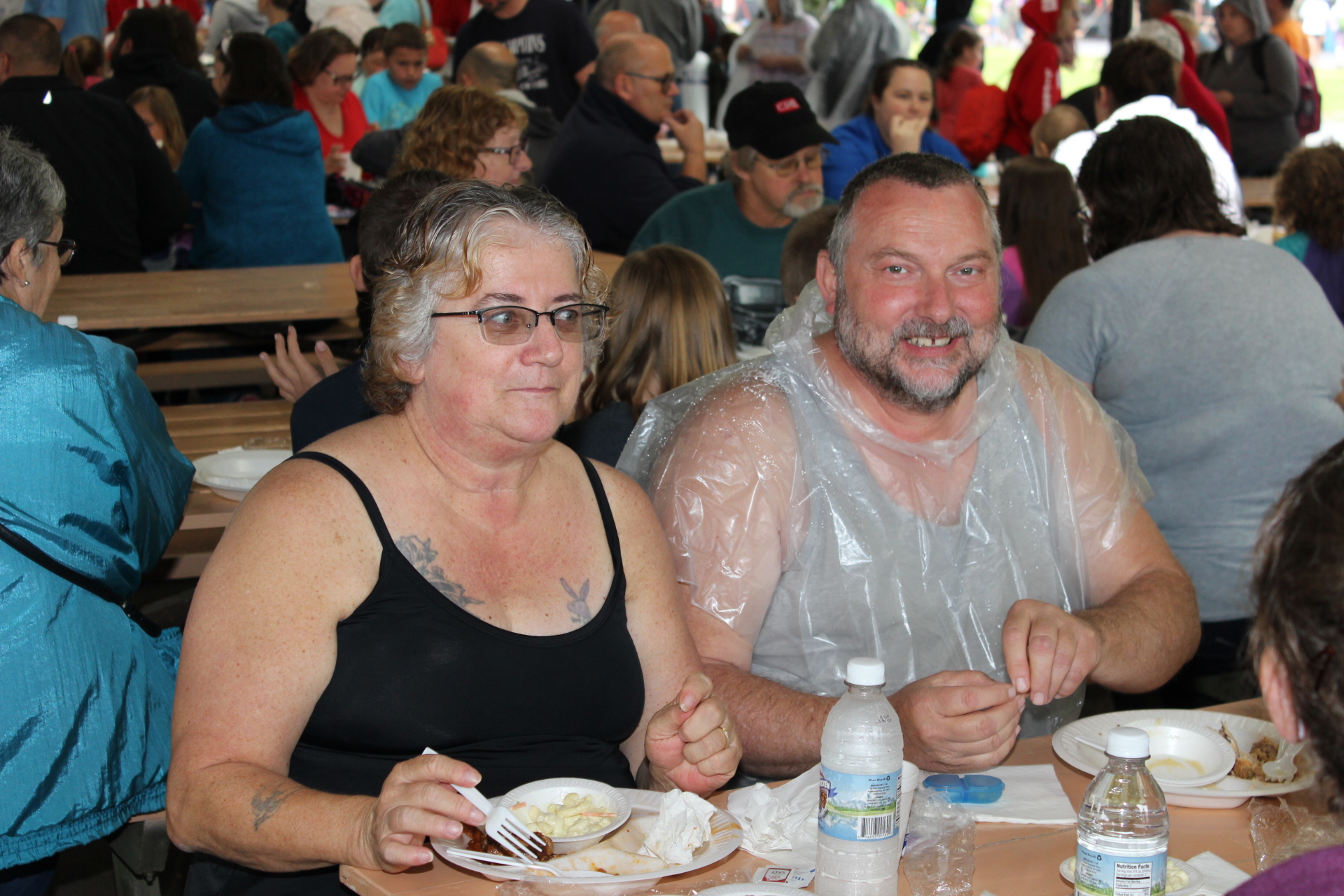 Happy members!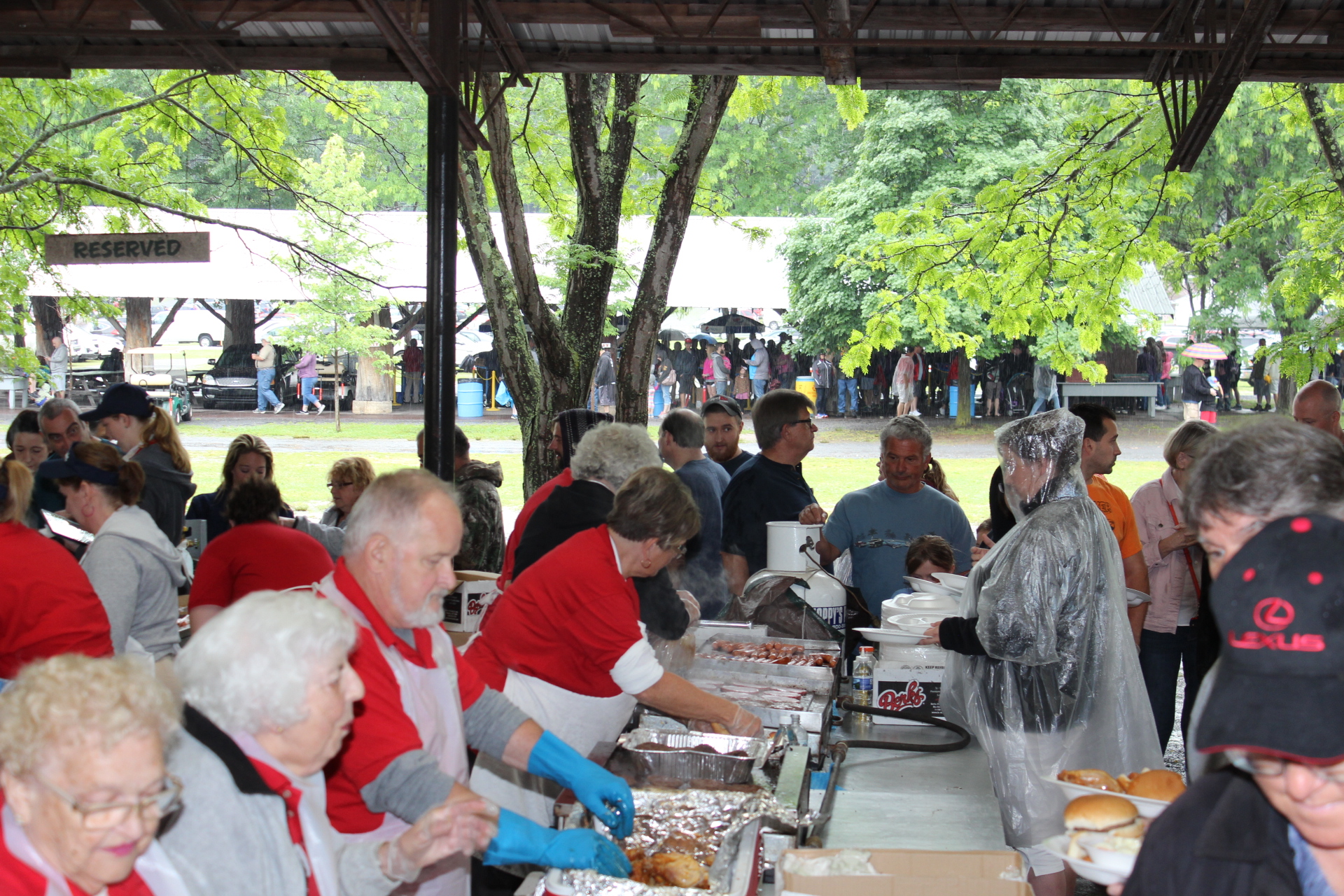 Keep the food coming!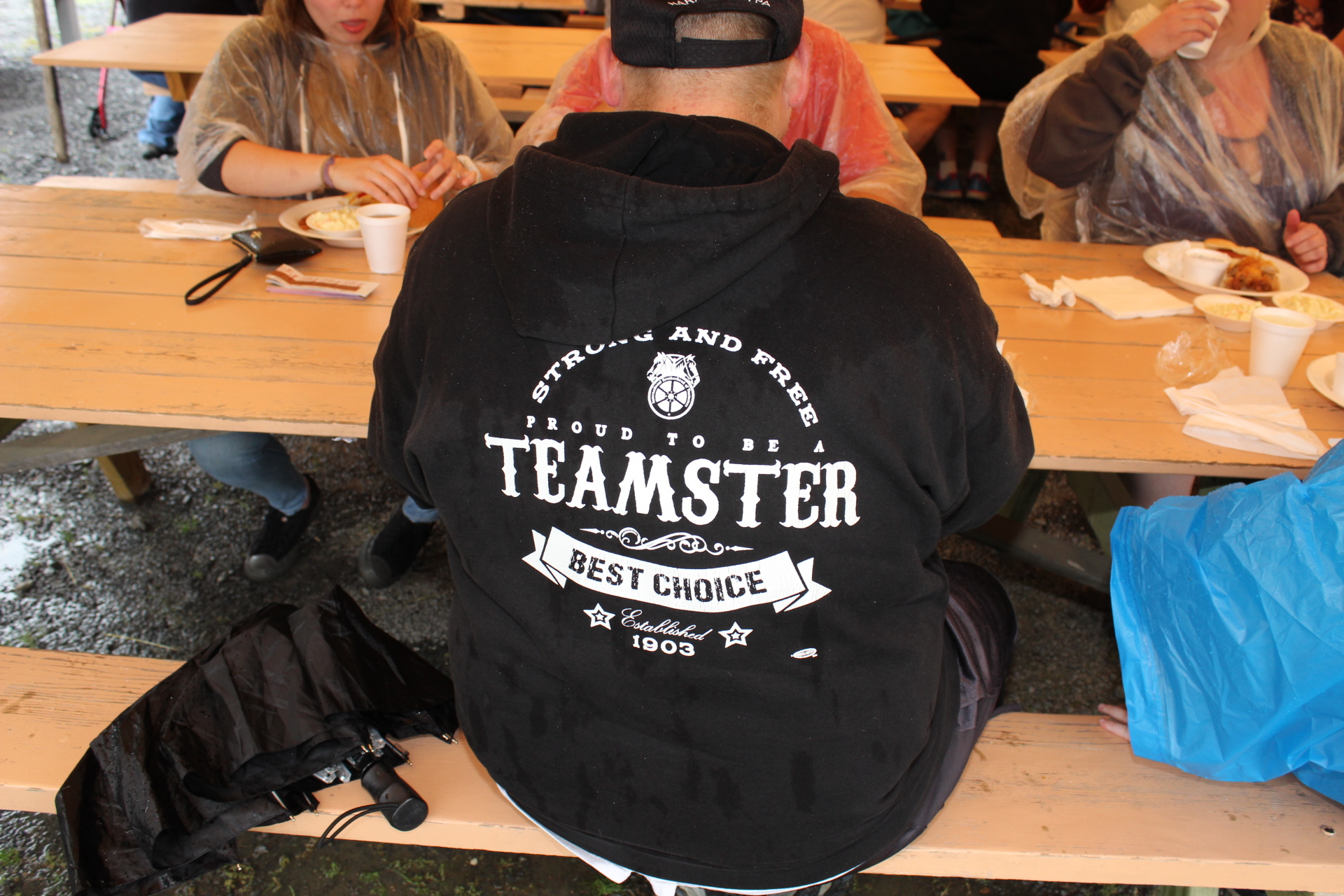 Teamster Proud!!
To view more photos from the picnic please visit the Photo Gallery