Recently Local 776 member Mike Chronister retired after working for forty-two years for the Springettsbury Township Public Works Dept. While working Mike was active in the Local Union; serving as a Union Steward for more than twenty years, and also serving as a Trustee on the Local 430 Executive Board before the merger with Local 776.
Mike and his wife Kathy are the parents of two boys; they presently have one granddaughter and another grandchild on the way. An avid hunter he is looking forward to being able to devote more time to the sport once he pares down the honey-do list! Additionally Mike and Kathy plan on doing some traveling, spending more time with the boys and their families, and spoiling the grandkids. Congratulations Mike, enjoy the next forty-two years!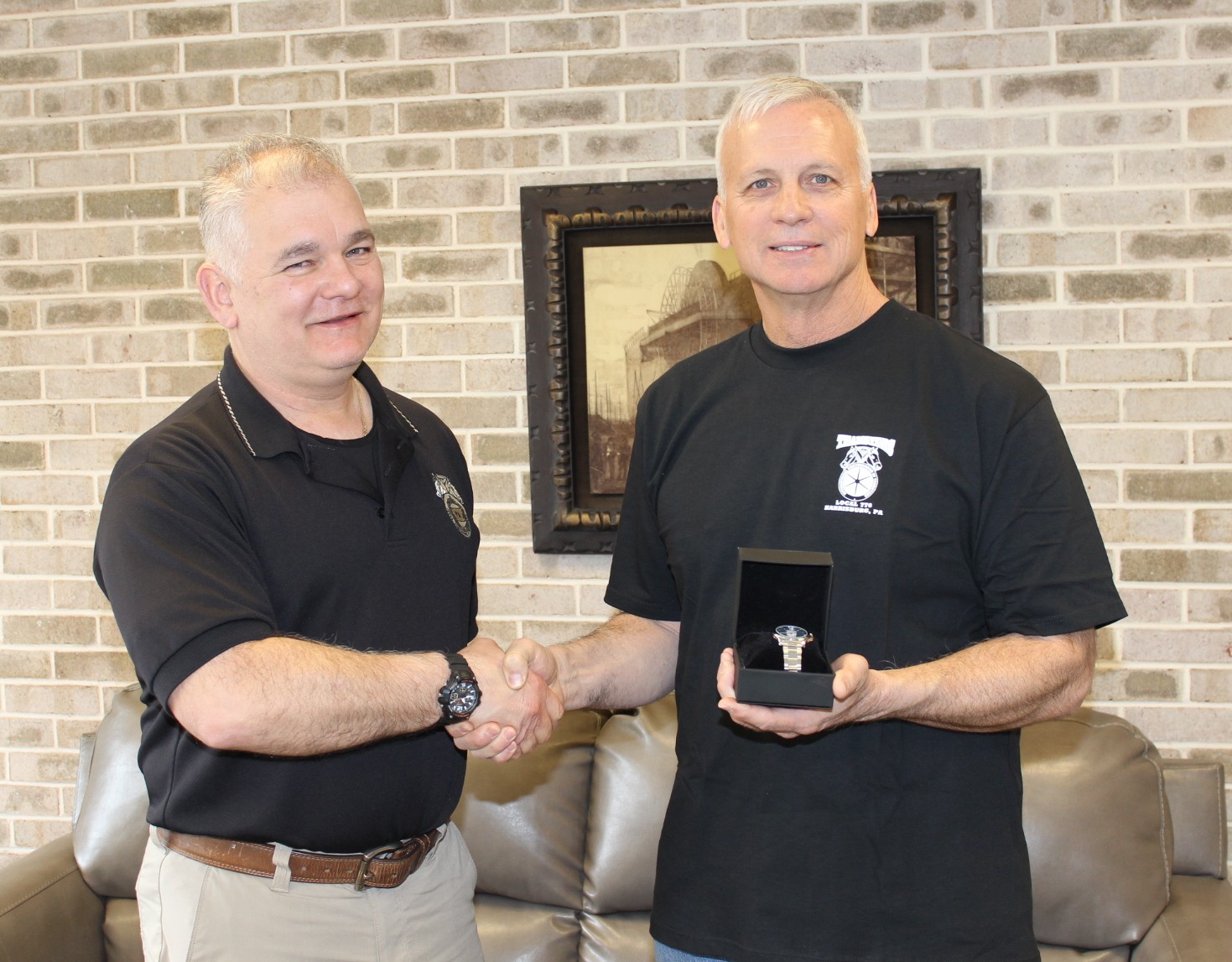 Local 776 Business Agent Bill Olmeda (Left) presents Mike with a Local 776 watch to help him keep track of his time enjoying retirement!