On December 2, 2017 Local 776 sponsored a Christmas for Kids party for children in York County's WIC (women, infants, and children) program. Party committee chairman Rob Smiley, a Local 776 Trustee, and 776 TITAN operator Mandy Day worked together through the year to make sure that over 100 children from some of the areas most needy families had a brighter Christmas. Each child received a gift and a chance to meet with Santa, along with a bag of treats to take home. After meeting with Santa there were snacks and refreshments available for the kids and their families.
Local 776 President Ed Thompson commented, "As a service organization the Local has a responsibility to our members in the workplace as well as a responsibility to the members of our community. Helping these kids have a brighter holiday is one way we give back to the community. I would like to thank the members of the committee who put a lot of time and effort into making this event happen, and also a thank you to Stroehmann/ Maier's Bakery and Canteen Foods Corp. for their generous contributions that helped filled the goodie bags for the Kids".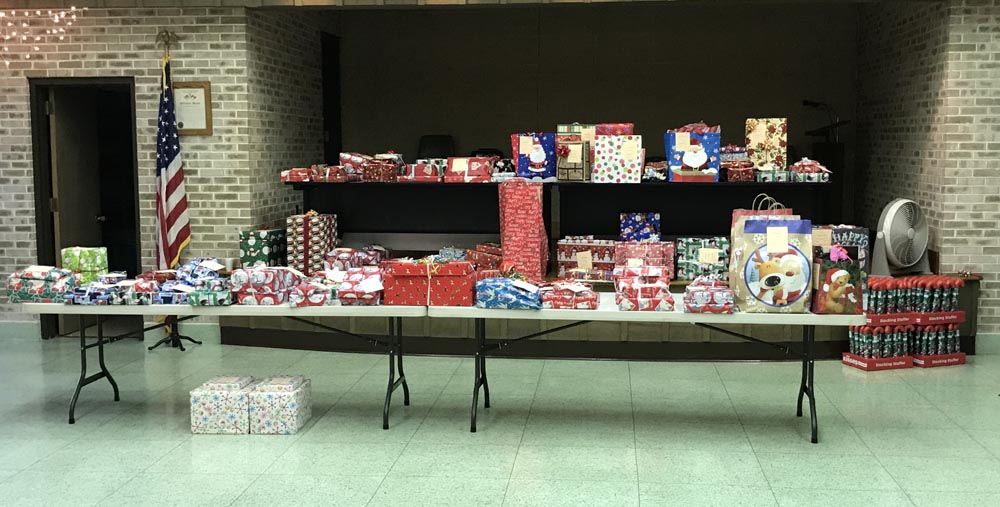 Plenty of gifts and treats were on hand for the kids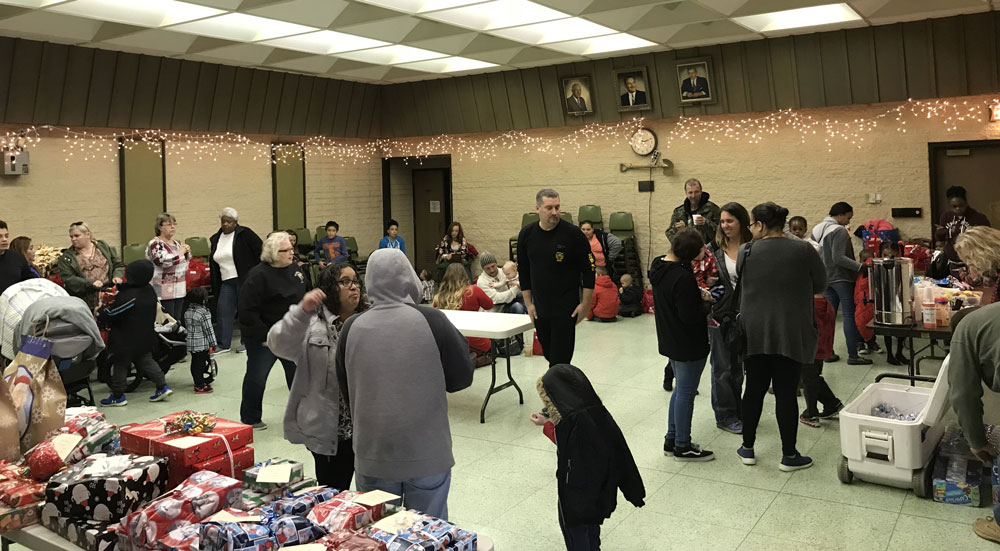 The Hall was filled with the sounds of Christmas!