UPS Freight Grievance Settlement
When UPS Freight driver Charles Walters filed a grievance alleging an improper bidding practice during annual bids Business Agent Spencer Dearth went to work. Working through the UPSF grievance procedure it was determined that Charles' contractual rights were violated; the error was corrected, and a settlement agreement with the company was negotiated. In appreciation of the work Spencer performed on his behalf Charles donated $250 of the settlement agreement to the Local 776 scholarship fund.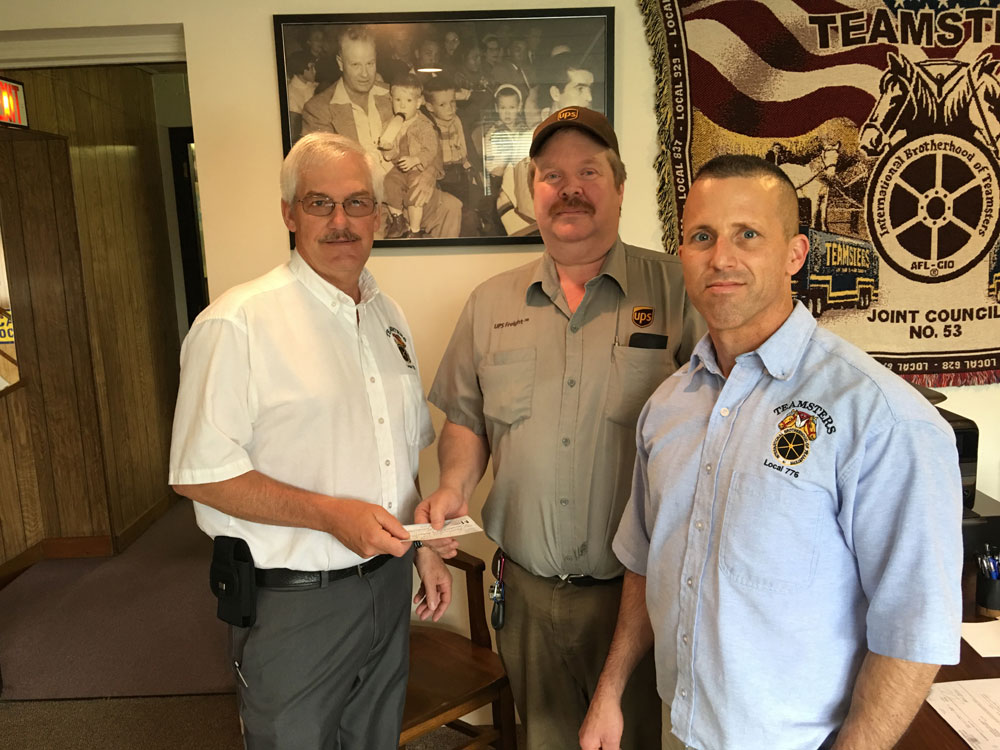 Local 776 Secretary-Treasurer Ron Hicks (left) accepts a $250.00 donation to the Local 776 Scholarship Fund from UPS Freight Driver Charles Walters (center). The $250.00 came from a grievance settlement that Business Agent Spencer Dearth (right) had negotiated with UPS.