Not to be outdone by drivers competing in various truck driving rodeos, the dockworkers at TForce Freight (Formerly UPS Freight) competed in the first-ever forklift rodeo on Sunday, May 22, 2022, at the Harrisburg terminal. The dockworkers competed in a timed obstacle course weaving in and out of strategically placed cones topped with tennis balls moving forward and reverse. They were scored on placing a stacked skid closest to a cone and a spool's precise placement over a pole. Points were deducted for hitting cones and knocking the tennis balls off. The dockworkers also were judged on their pre-trip inspection skills of a forklift.
Local 776 Business Agent Spencer Dearth was in attendance supporting the members who were competing, and was quoted as saying, "the dockworkers exhibited excellent skills, which are needed to do their job efficiently and safely."
When the dust cleared and the points tallied, Joseph Rivera took first place, Kevin Wakefield was in second, and Steve Long in third.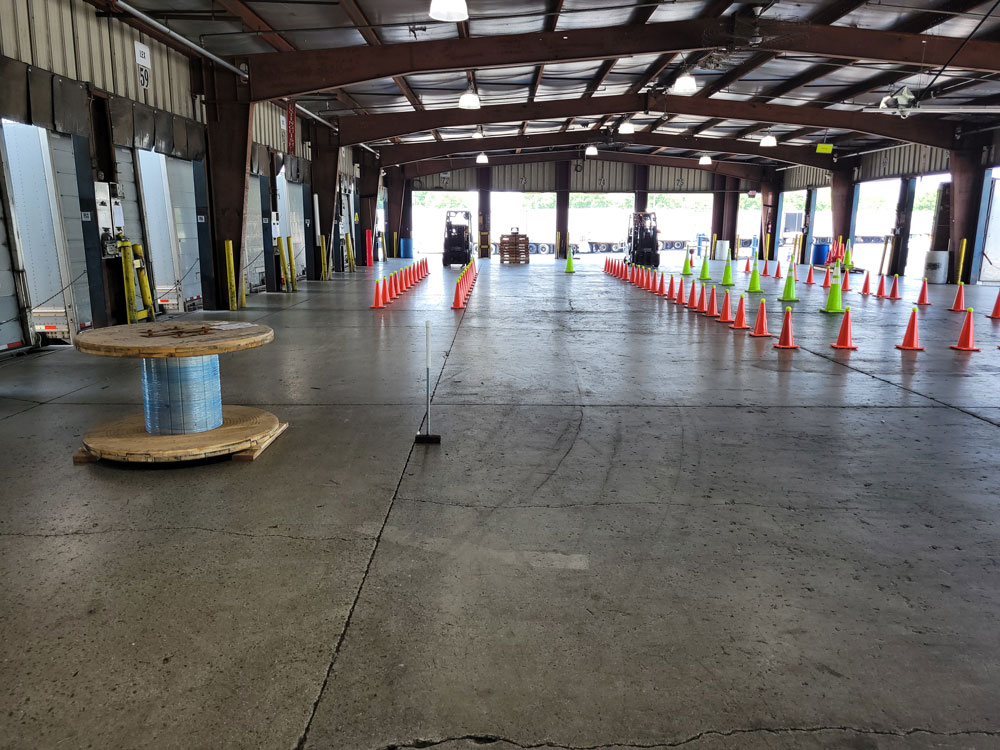 The course is ready for the competition to begin.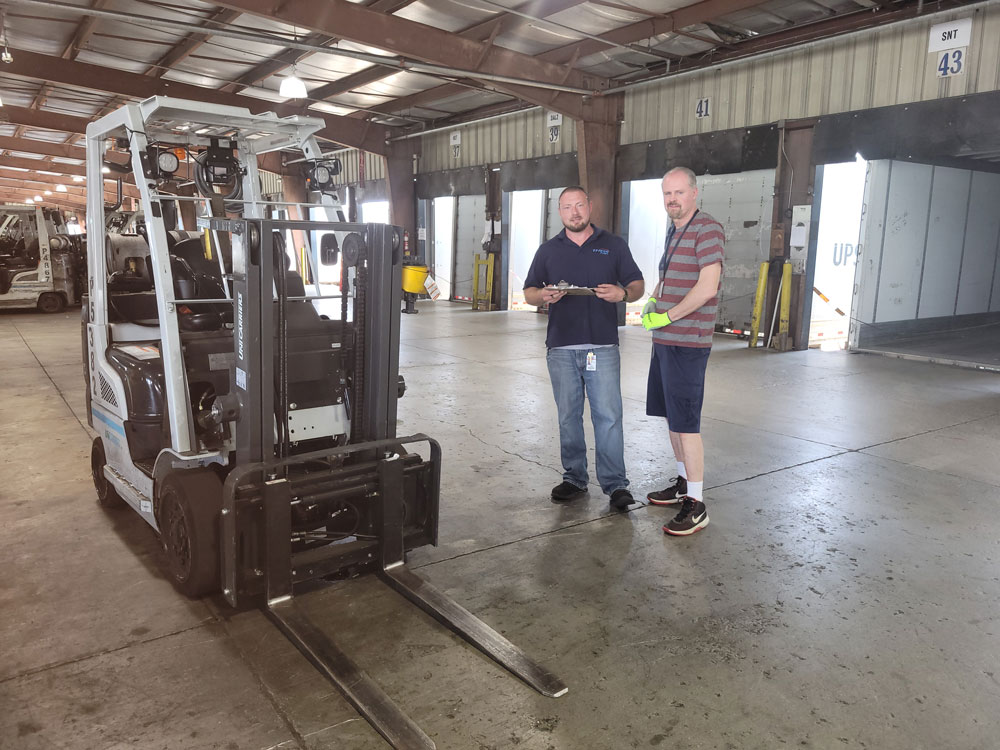 Steve Long (Right) completing the forklift inspection.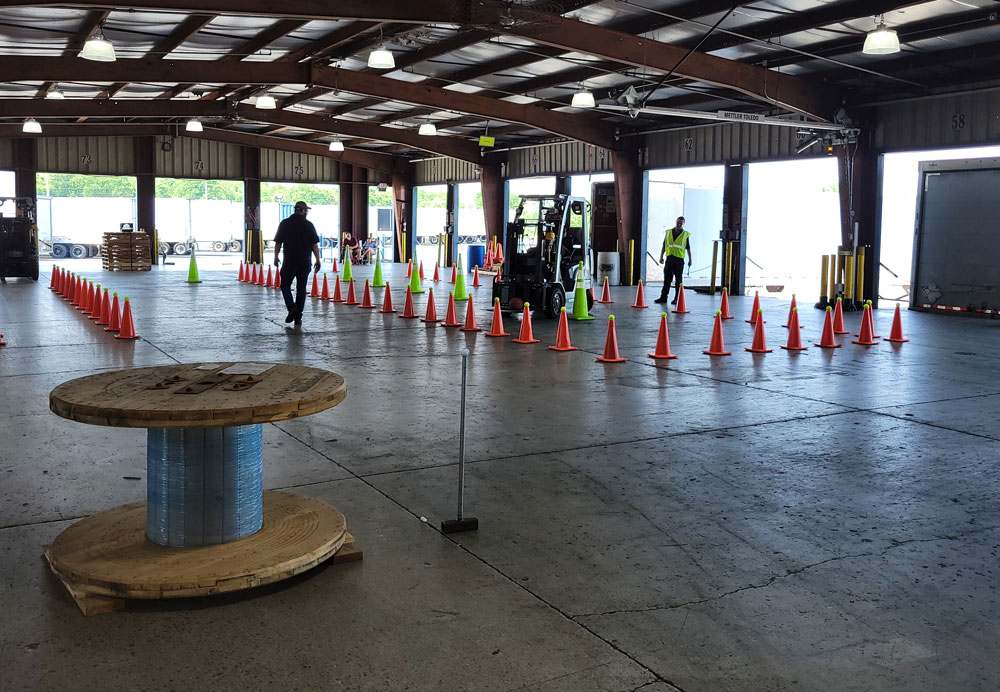 Mike Bollman working the obstacle course.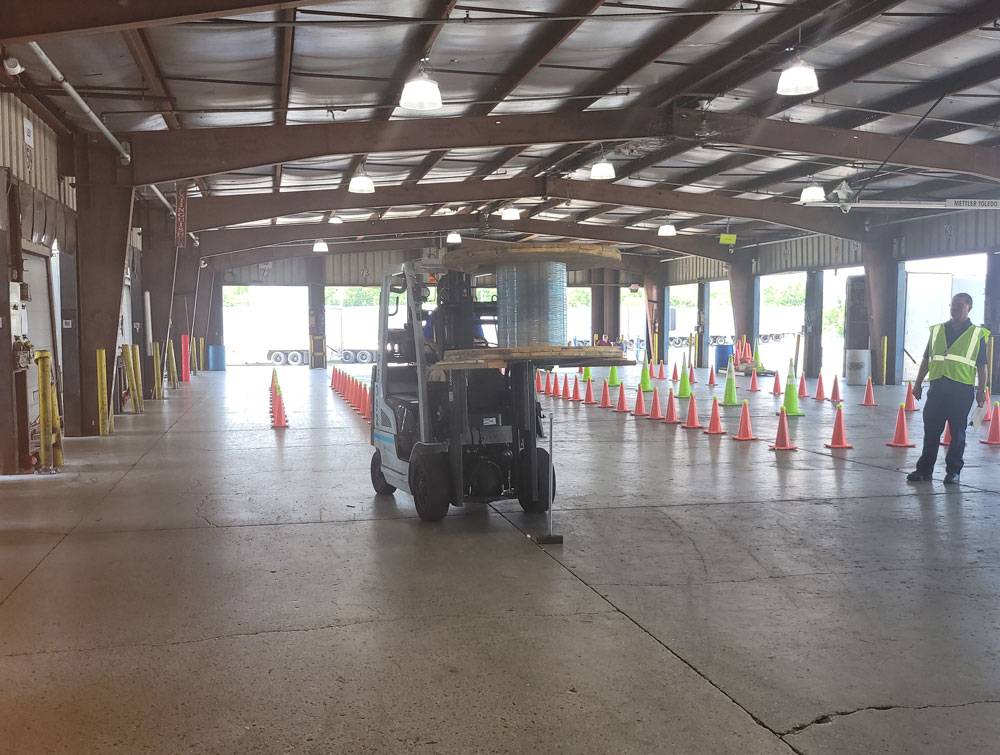 Kevin Wakefield attempting the spool placement over a pole without knocking the Teamsters golf ball off.