On a cold blustery day, after 24 days on strike, the Navistar Teamster members ratified a new five-year agreement on November 28th. Highlights of the new agreement include an increase in Company contribution to the 401k plan, wage increases ranging from $1.95 to $3.00 per hour, lump sums payments, and reasonable weekly healthcare contributions.
Teamsters Local 776 Business Agent Spencer Dearth stated, "our members did everything right during the strike. From staffing and participating on the strike line 24/7, to looking out for each other needs and following extra safety precautions due to COVID-19, they clearly gave the Employer a message of their intent to strike until issues with health care contributions, wages, and general work rules were improved from the last, best, and final offer voted down on November 2nd."
Navistar employs approximately 60 warehouse and maintenance workers at the Navistar Parts Inc. distribution center located in Manchester PA.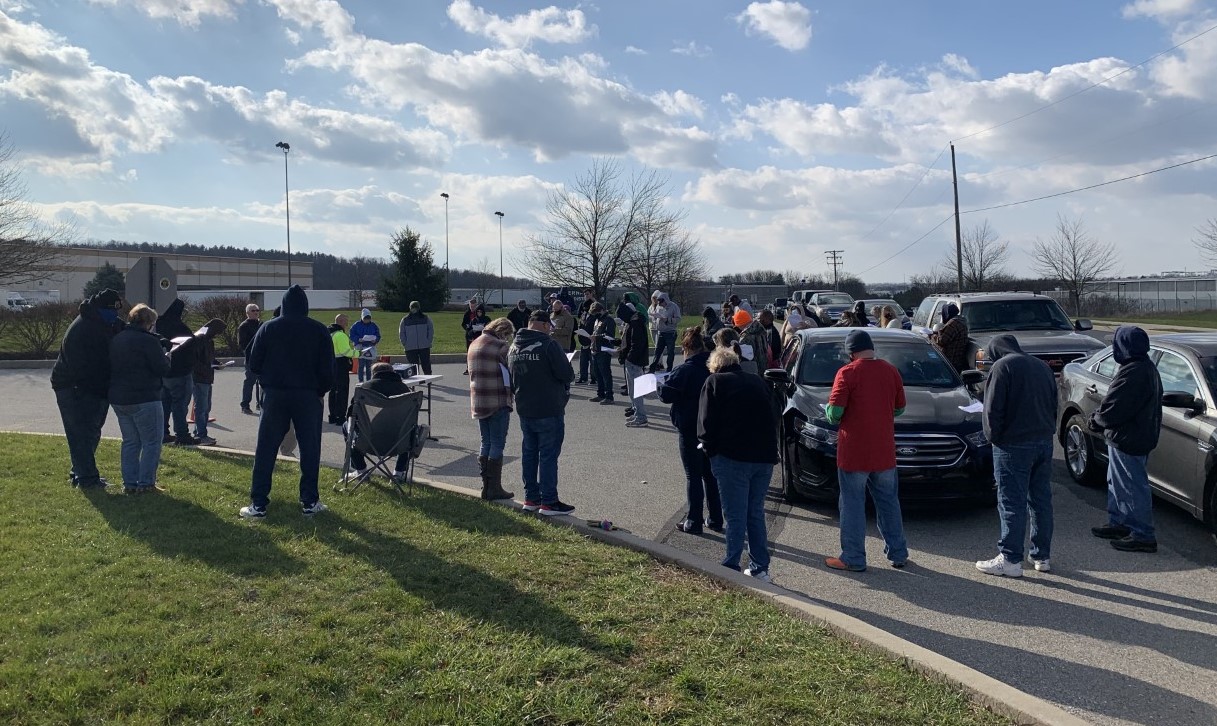 Navistar Members review the agreement prior to voting.