Season of Caring, Season of Sharing
At the conclusion of the Local's Christmas for Kids drive thru there were some extra presents remaining. The Local decided to help Santa with Christmas wishes by donating the toys to area agencies.
1. Join Hands Ministry: Join Hands is a contact and support center for Perry County residents, who are seeking assistance with daily living concerns.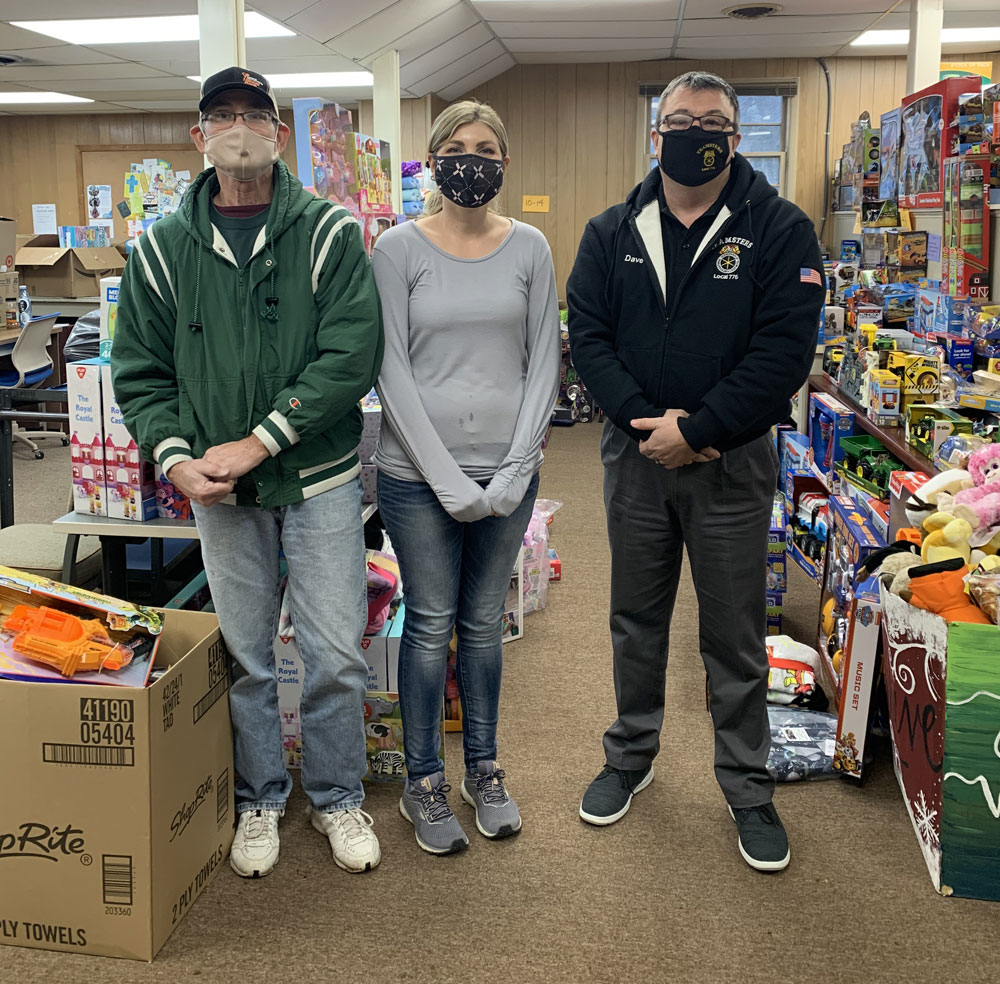 Local 776 BA Dave Licht with Join Hands staff
2. Harrisburg Area YMCA Camp Curtain: The YMCA's Camp Curtain is committed to the healthy development of children and teens through a broad range of programs that capture the imagination, instill positive values, build self-esteem and teach fundamental skills.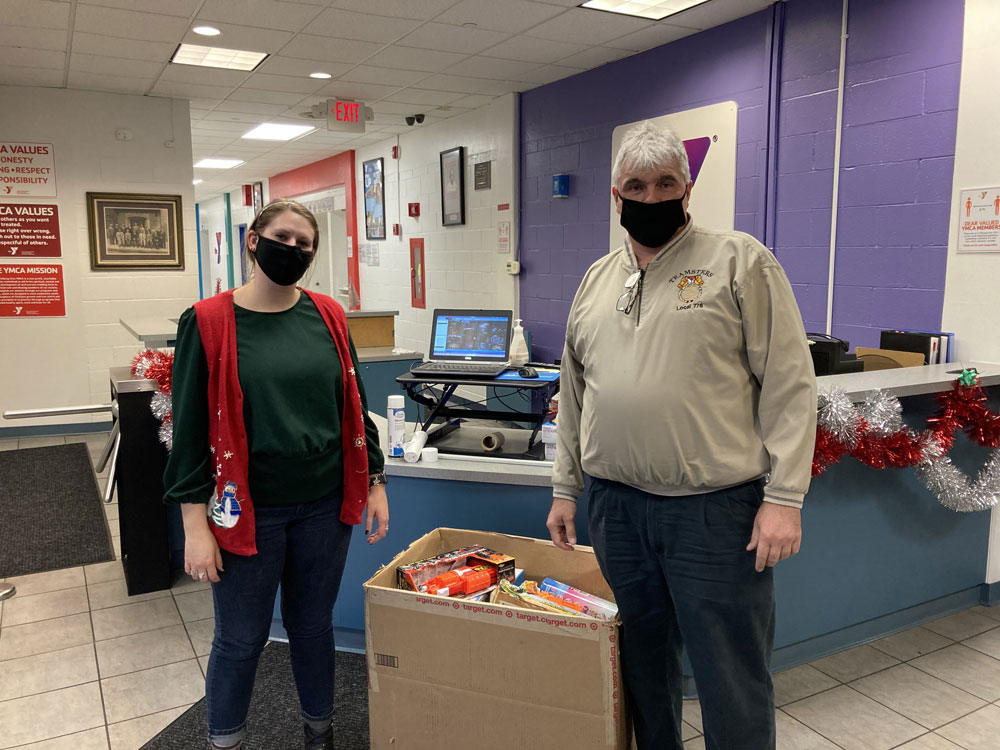 Local 776 BA Dave Vrona prsents Camp Curtain staff with donated gifts
3. York Area YWCA Access York: YWCA York provides emergency shelter for victims and their dependent children fleeing imminent danger.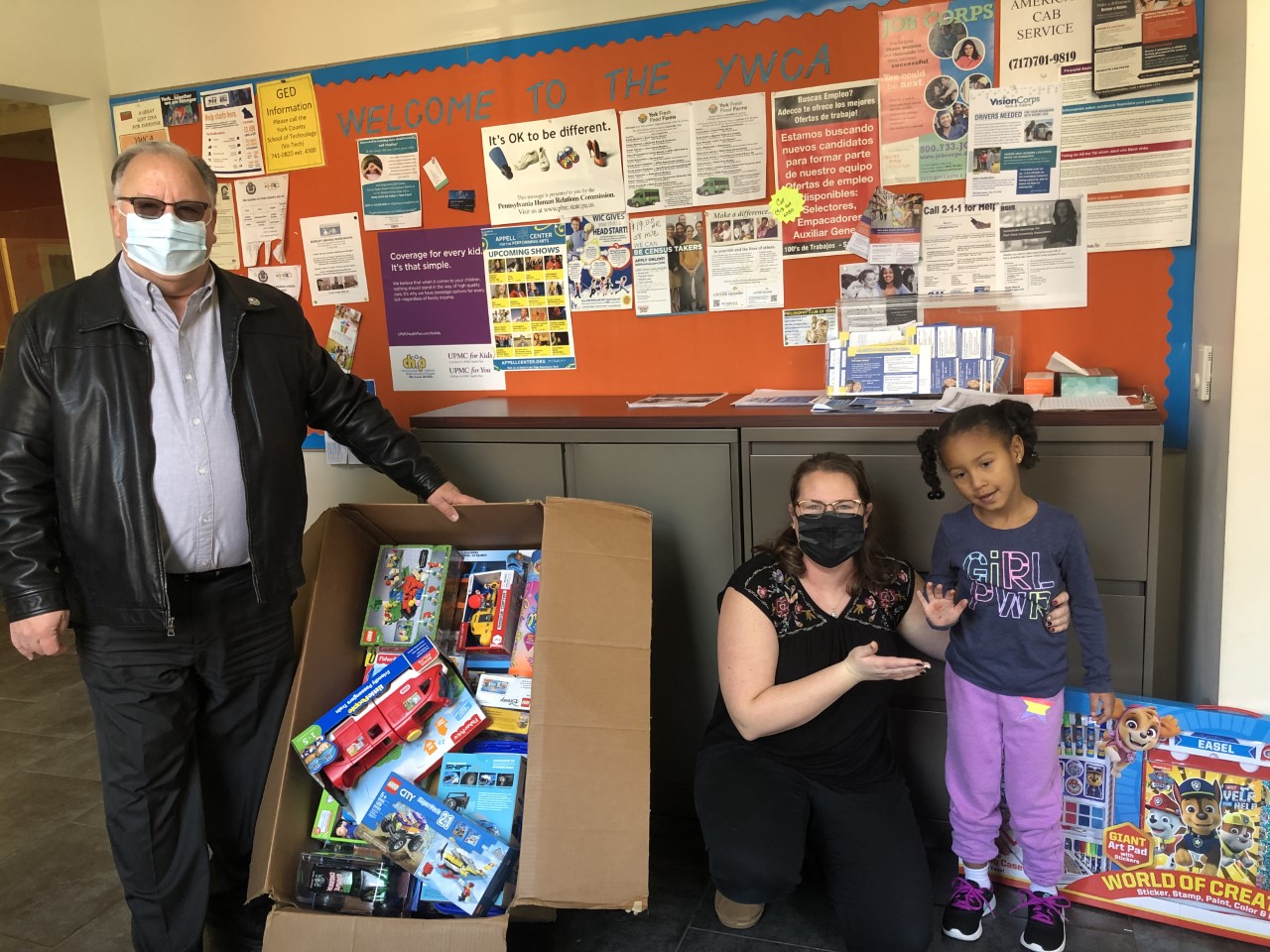 Local 776 BA Dave Wolf with the YWCA's Miss Katelyn and Mileena.
4. York Union Lutheran Church: Union Lutheran Church is an inner city church in York sharing the Good News of Jesus with their neighbors.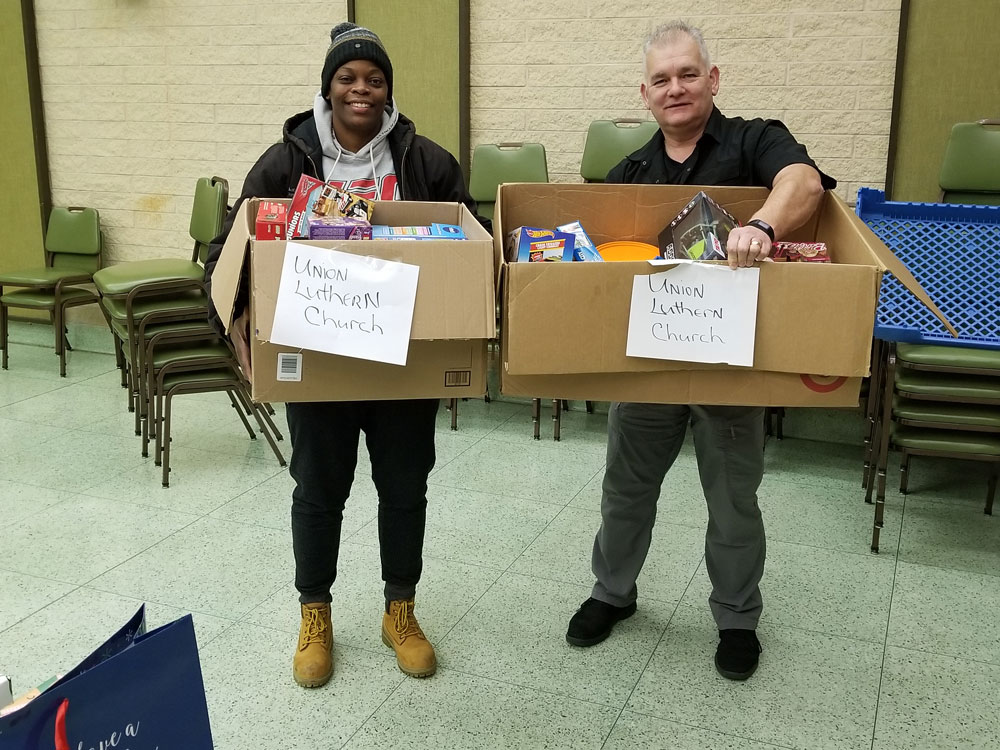 Local 776 West York PD Member Bree Wilson picking up the gifts for York Union Lutheran Chuch from Local 776 BA Bill Olmeda.
"During this season of caring, season of sharing the Local remains committed to supporting the communities where our members live and work" commented Local President Ed Thompson. "From our community services Christmas project in York to helping these organizations it's all about People Helping People".