Judge Announces Candidacy for Pennsylvania Superior Court Judge
On February 7, 2017 the Honorable Maria McLaughlin announced her candidacy for the Pennsylvania Superior Court. Currently she is a Judge in the Court of Common Pleas, First Judicial District. Judge McLaughlin presides over both family law and criminal law matters. Currently she serves as the co-chair on the Philadelphia Court of Common Pleas FYI Committee and as the current vice-president of the Nicholas A. Cipriani Family Law American Inn of Court. Prior to being elected to the bench, Judge McLaughlin served as Chief Assistant District Attorney of the Child Support Enforcement Unit. She was an attorney in the Philadelphia District Attorney's Office for 19 years. She was one of the youngest female Chiefs appointed by District Attorney Lynne Abraham. Local 776 was in attendance to show support for Judge McLaughlin who is a freind on Organized Labor and has a deep regard for working men and womwn and their families. To read more about Judge McLaughlin follow the link below:
At the announcement Local 776 was represented by Business agents John Taylor, George Goodling, Eddie Sutton, Bill Olmeda, Spencer Dearth, PA Conference of Teamsters Representative Tom Felice, Local 776 Member Ray Chango, Organizer Mark Cicak, and Office Staff Mandy Day, Kim Lowe, and Jamie Swope.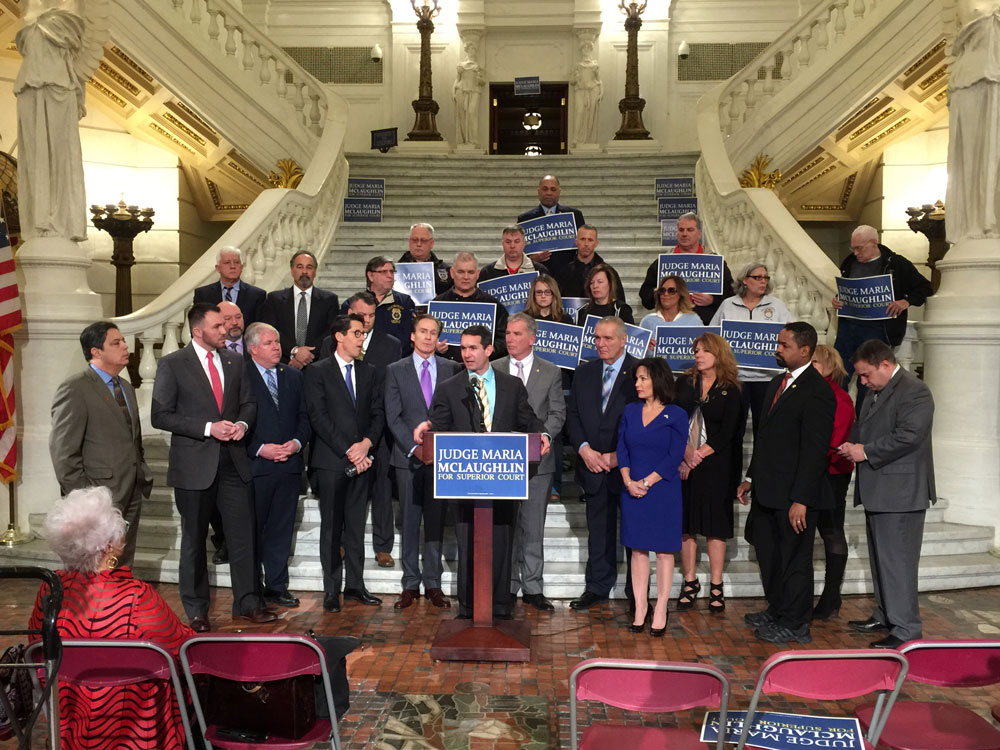 PA. Auditor General Eugene DePasquale speaks on behalf of Judge McLaughlin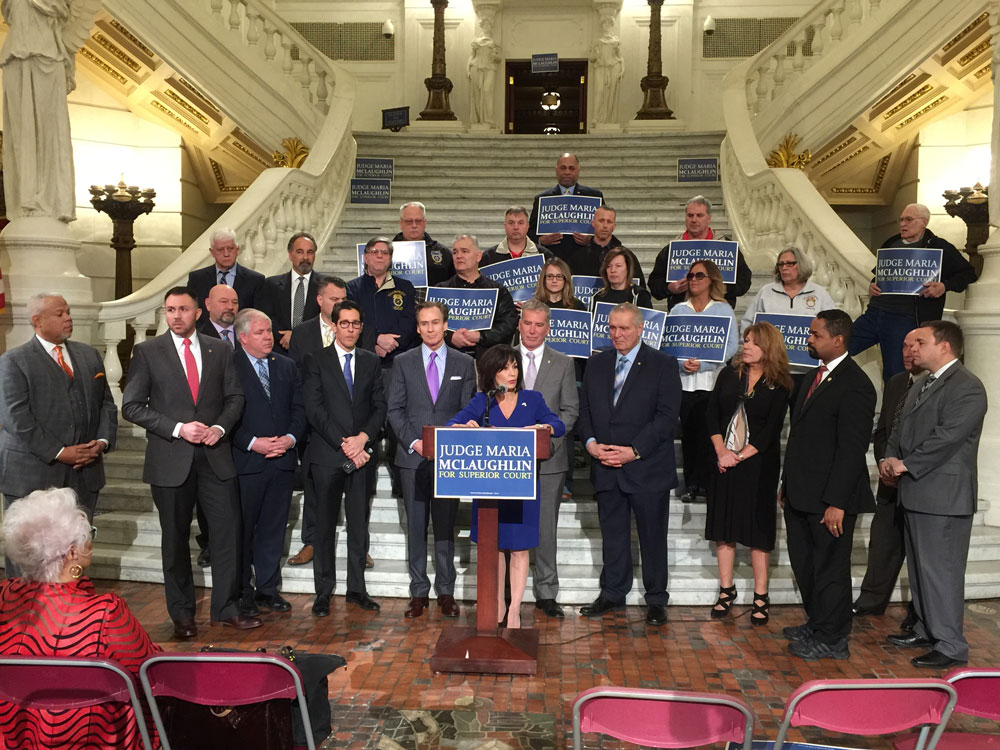 Judge McLaughlin announces her candidacy for Pennsylvania Superior Court Judge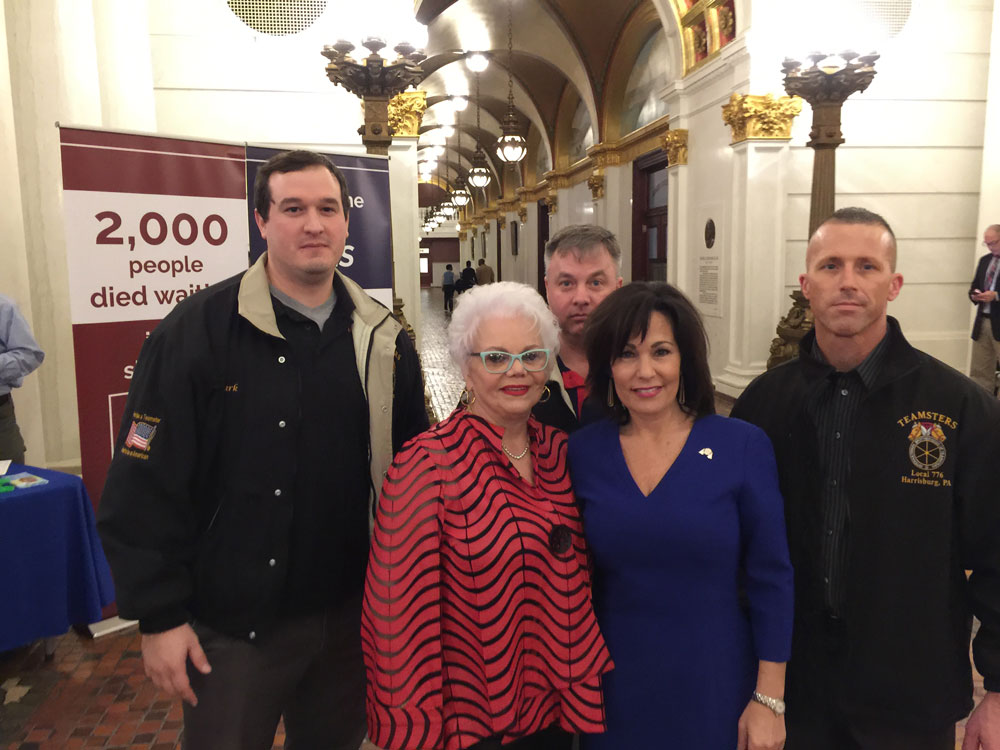 Judge McLaughlin poses with her mother and L-R: Local 776 Organizer Mark Cicak, Business Agent Eddie Sutton, and Business Agent Spencer Dearth