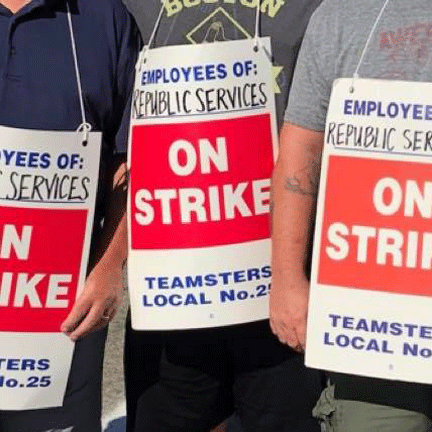 On Friday, September 13th, 2019 Local 776 Business Agent Spencer Dearth and Trustee Rob Smiley walked the picket line with striking workers from Republic Services in Marshfield MA. The Republic Services workers, members of Teamsters Local 25 in Boston, MA were in day 16 of a strike called when the contract negotiations failed on wages, health care, and retirement benefits. While at the site Spencer and Rob presented the striking workers 25 bags of provisions and supplies for the strike line that were packed by Local 776 staff at the Harrisburg Union Hall. The bags for the striking members contained basic food stuffs including bread, peanut butter and jelly, cereal, cans of soup, and beans. Recently Local 25 Republic Teamsters extended their picket lines to Local 350 in San Jose, California. "When faced with a greedy company like Republic, Teamsters take the fight to the streets from Boston to San Jose," said Sean O'Brien, Teamsters Local 25 President. "Greedy, cynical companies like Republic have to learn that when they take on the Teamsters in one city, they're taking on the entire Teamster Union."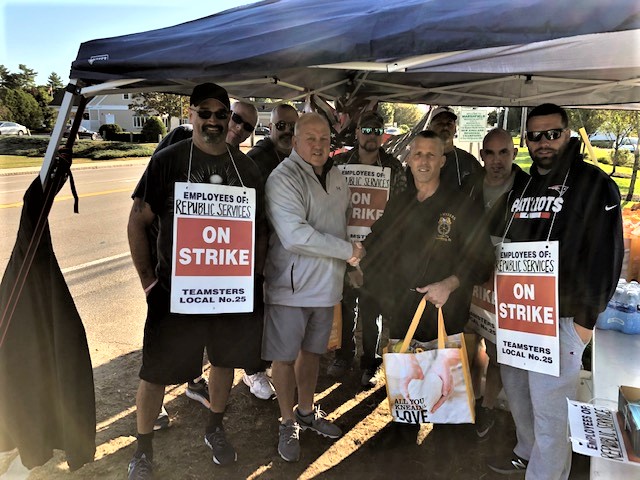 Local 776 BA Spencer Dearth (Holding a food bag) presents the striking Local 25 members with the donated items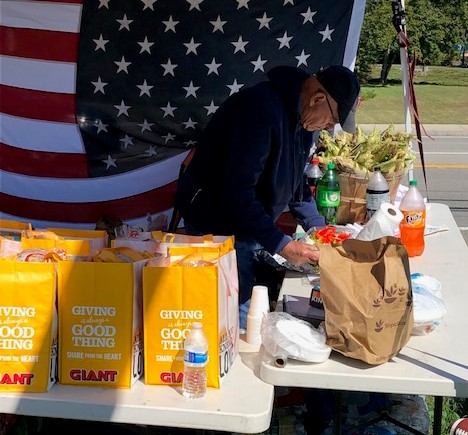 The food bags were arranged at the strike line for pick-up by the members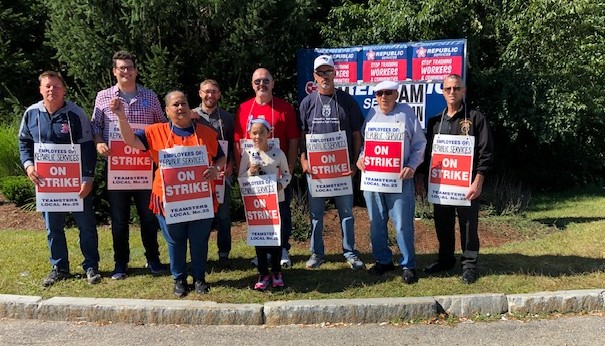 Local 776 Spencer Dearth (Right) supported the Local 25 members by walking the line with them.