The Labor Wire
March 13, 2019
One year ago today, the labor movement delivered an upset victory, sending an unapologetically pro-union candidate to Congress and setting the table for a worker wave at the ballot box in 2018. In a suburban Pittsburgh district that voted overwhelmingly for President Donald Trump, union members mobilized and carried Conor Lamb over the finish line, delivering a message to thousands of candidates that embracing working people and our issues is the surest path to power.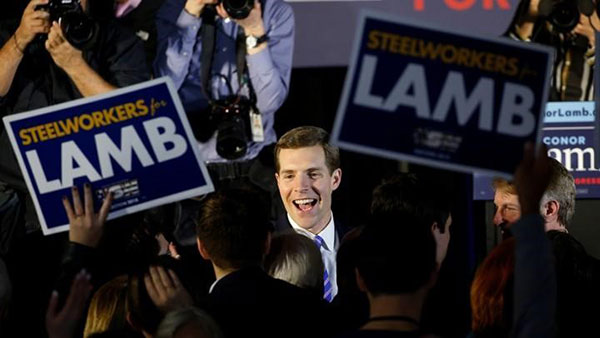 A Sign of Things to Come
Lamb ran a campaign that placed unionism at the center of his platform. He proved himself as an advocate for working people, and in turn we came out in droves to support him.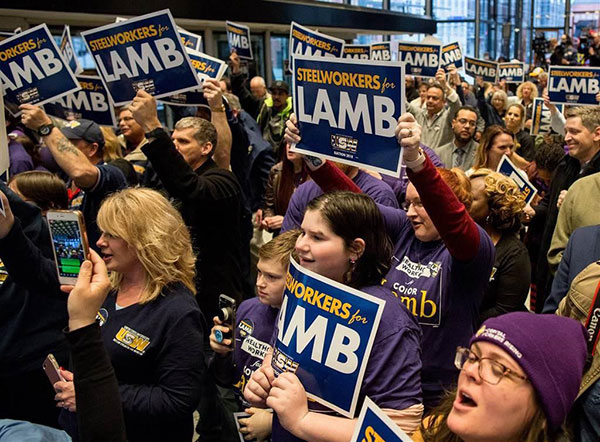 In the months that followed, candidates across the country led worker-focused campaigns that highlighted unions as the solution to a rigged economy. In states like Illinois and Wisconsin, virulently anti-union governors were replaced by proven friends. And from city halls and state capitols to the U.S. Congress, more than 900 union members were elected to office.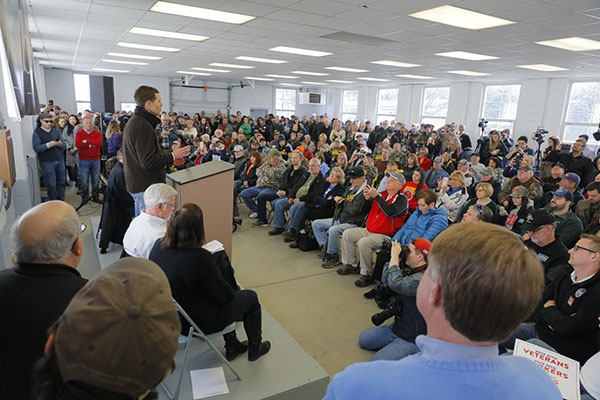 The 2018 election cycle was defined and dominated by the issues that matter to working people and our movement. As we enter the early stages of the 2020 election, candidates at every level can expect to continue hearing from us.