Senator Bob Casey, Jr. visits UPS
Recently Local 776 President Ed Thompson had the pleasure of touring the UPS Hub in Harrisburg with State Senator Bob Casey, Jr. UPS Labor Relations Manager Darren Prey had invited Senator Casey to UPS so he could meet and talk with the drivers before they began their deliveries and asked Ed to be present. Darren gave Senator Casey and Ed a tour of the facility where the delivery vehicles were being loaded prior to the drivers starting their day. Senator Casey talked about the then government shut down in Washington and the effect it was having nationwide, the importance of Unions, and organizing. Afterwards Senator Casey and Ed attended the driver's morning safety meeting for the East and West Shore Centers before the drivers left to start their deliveries.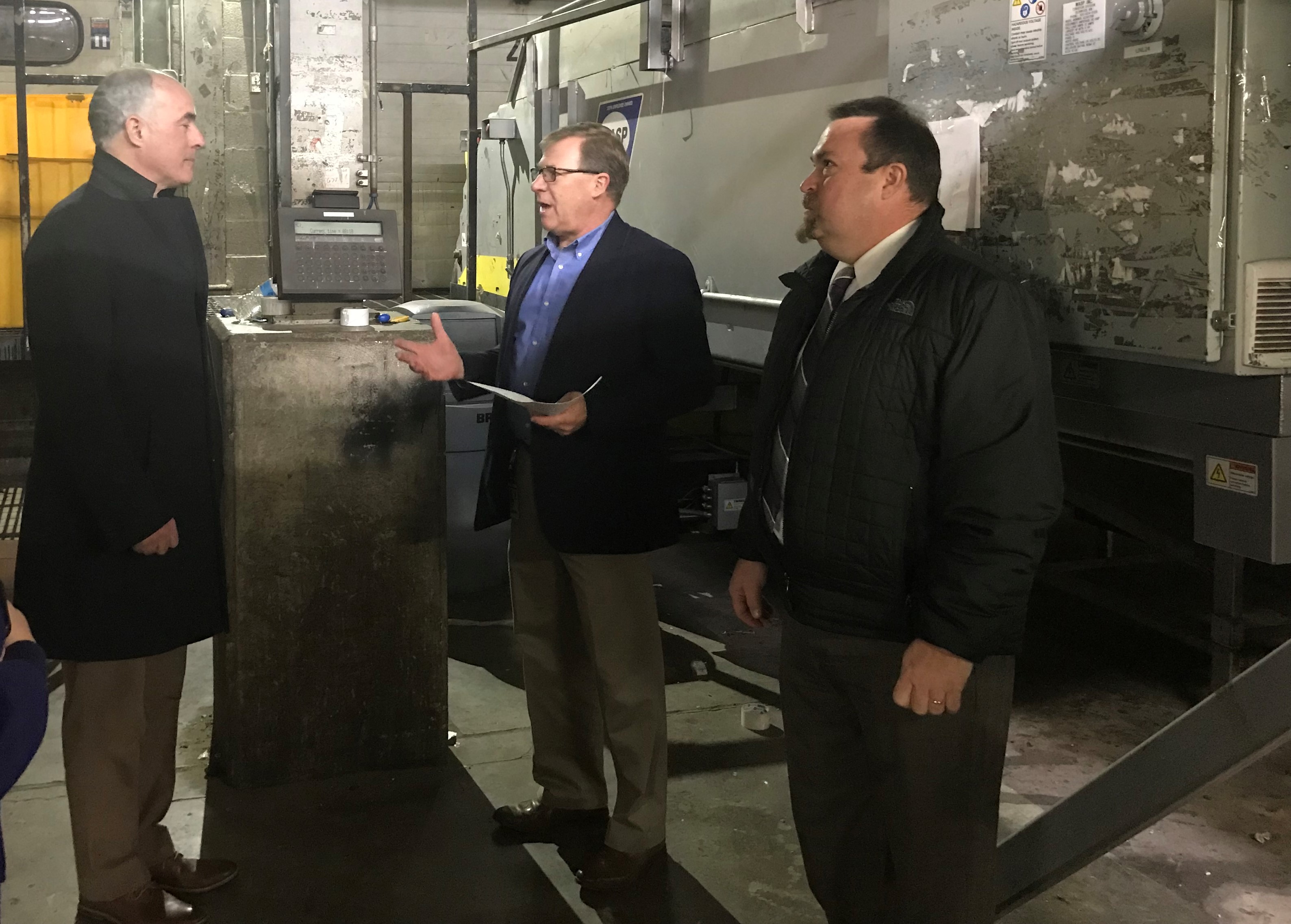 UPS Labor Relations Manager Darren Prey (Center) explains the miles of conveyor belts, chutes, and slides used to move packages throughout the Harrisburg Hub prior to being loaded for delivery to Senator Casey (Left) and Local 776 prsident Ed Thompson (Right)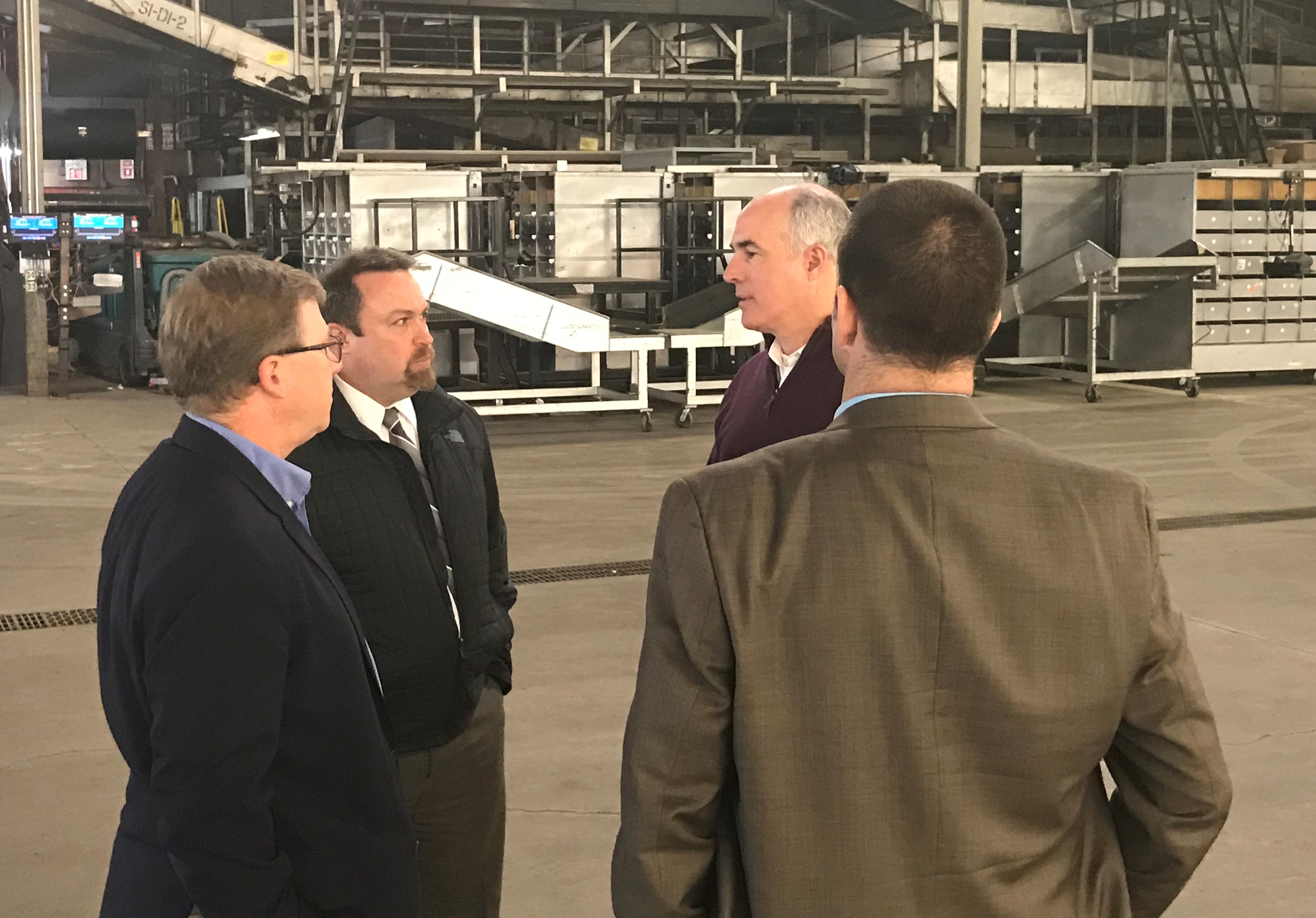 Senator Casey has the attention of Darren and Ed as he explains issues in Washington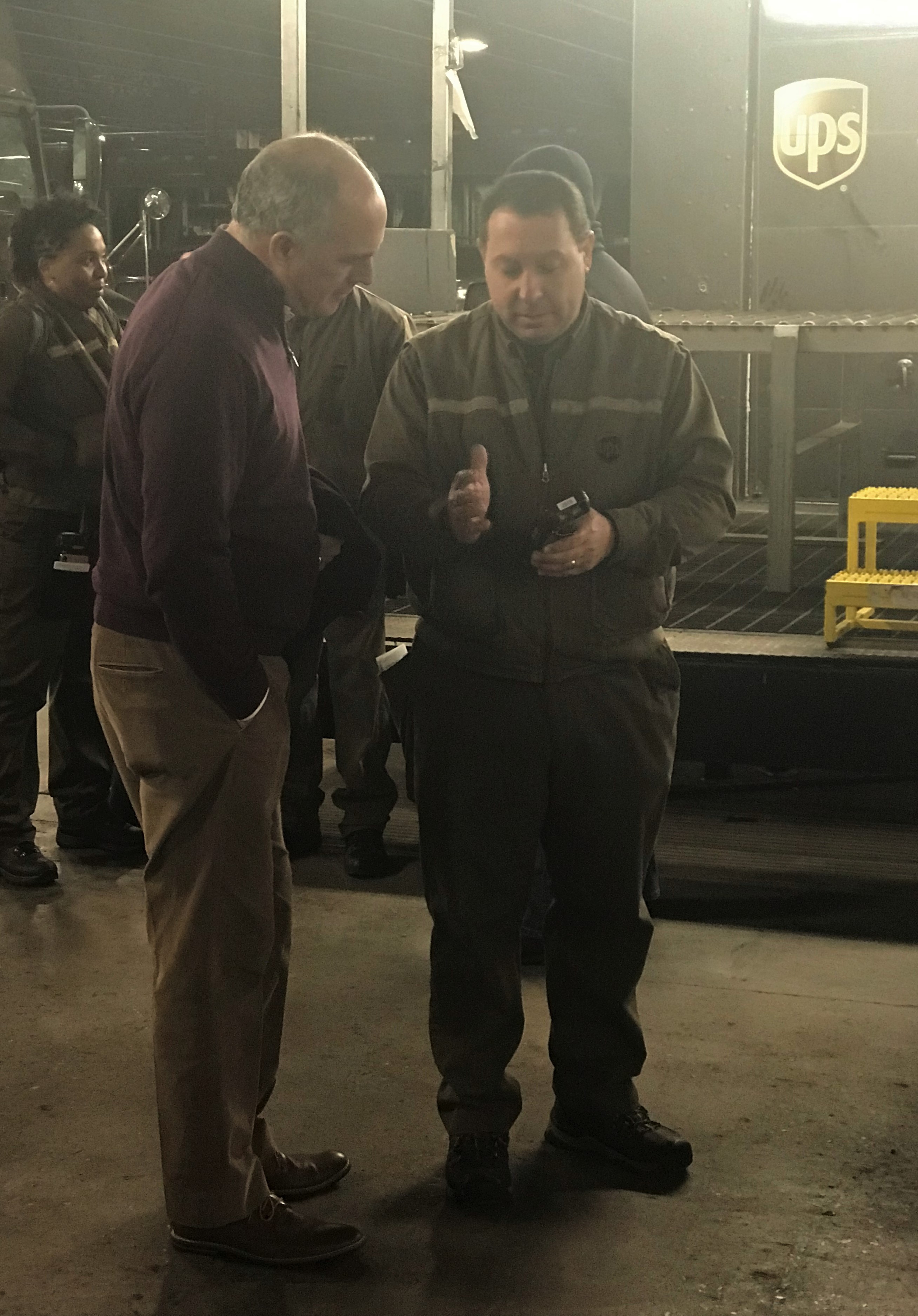 Senator Casey listens as a driver explains his delivery device that contains all of his day's deliveries.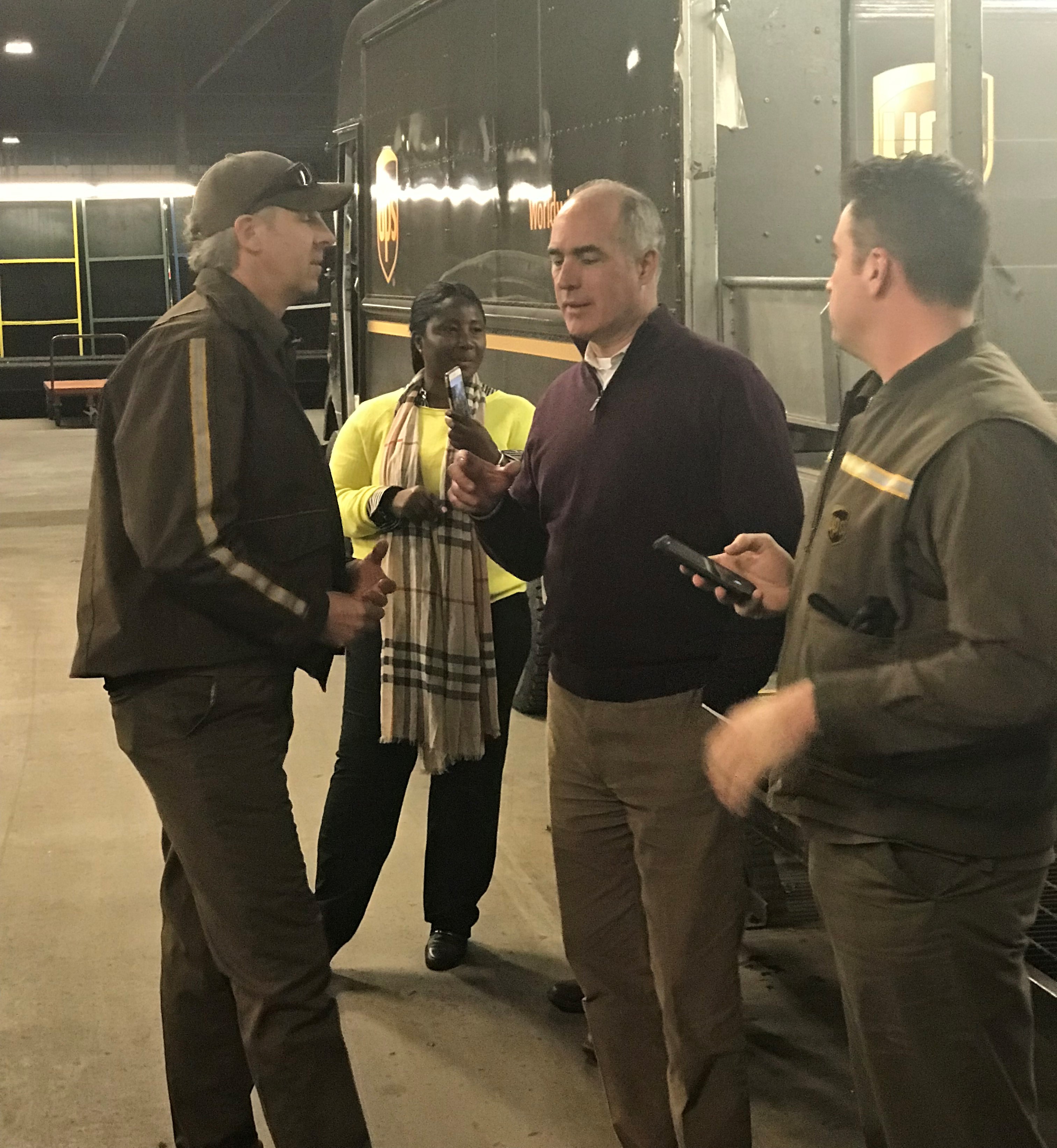 Senator Casey makes a point while discussing issues with the drivers