Children's Christmas Party
Christmas; and kids! Christmas; and gifts! Christmas; and treats! On Saturday December 9, 2017 the Union Hall became Santa's Christmas Land as Local 776 held its Christmas Party for members and retirees children and grandchildren. After a stop at Santa's workshop for a gift next up was a visit with the Big Man himself! Followed by food, drinks, assorted sweet treats and a trip to the face painter! Again this year Local 776 Trustee Rob Smiley and his wife Janet provided fresh baked cookies for the party; transforming their home into a cookie factory where they baked 220 dozen (that's 2,640!) cookies for all to enjoy!
President Ed Thompson was delighted at the crowd that filled the Hall. "These kids are our future. With our diverse membership it's conceivable that when these kids join the workforce many of them will become Teamsters and they will remember the time they shared at the Union Hall. With hurried daily life it's important to be able to have quality time with our families and friends. Our name says it all, the Brotherhood of Teamsters. I would like to thank the Officers, Agents, and Staff for all the time and effort put forth to insure the party was a success!"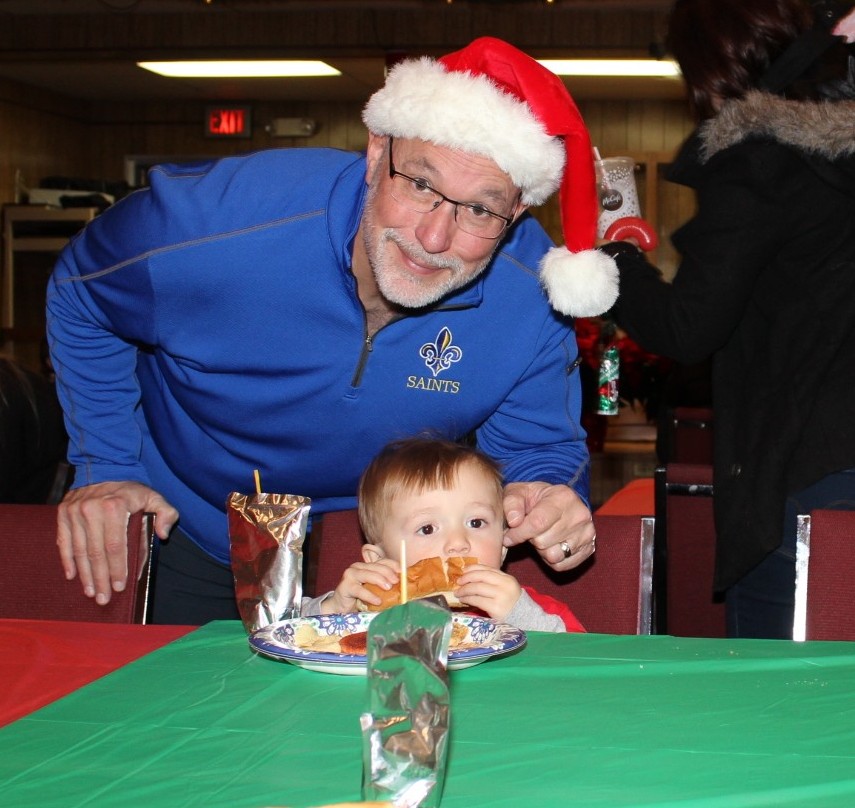 Santa's helper!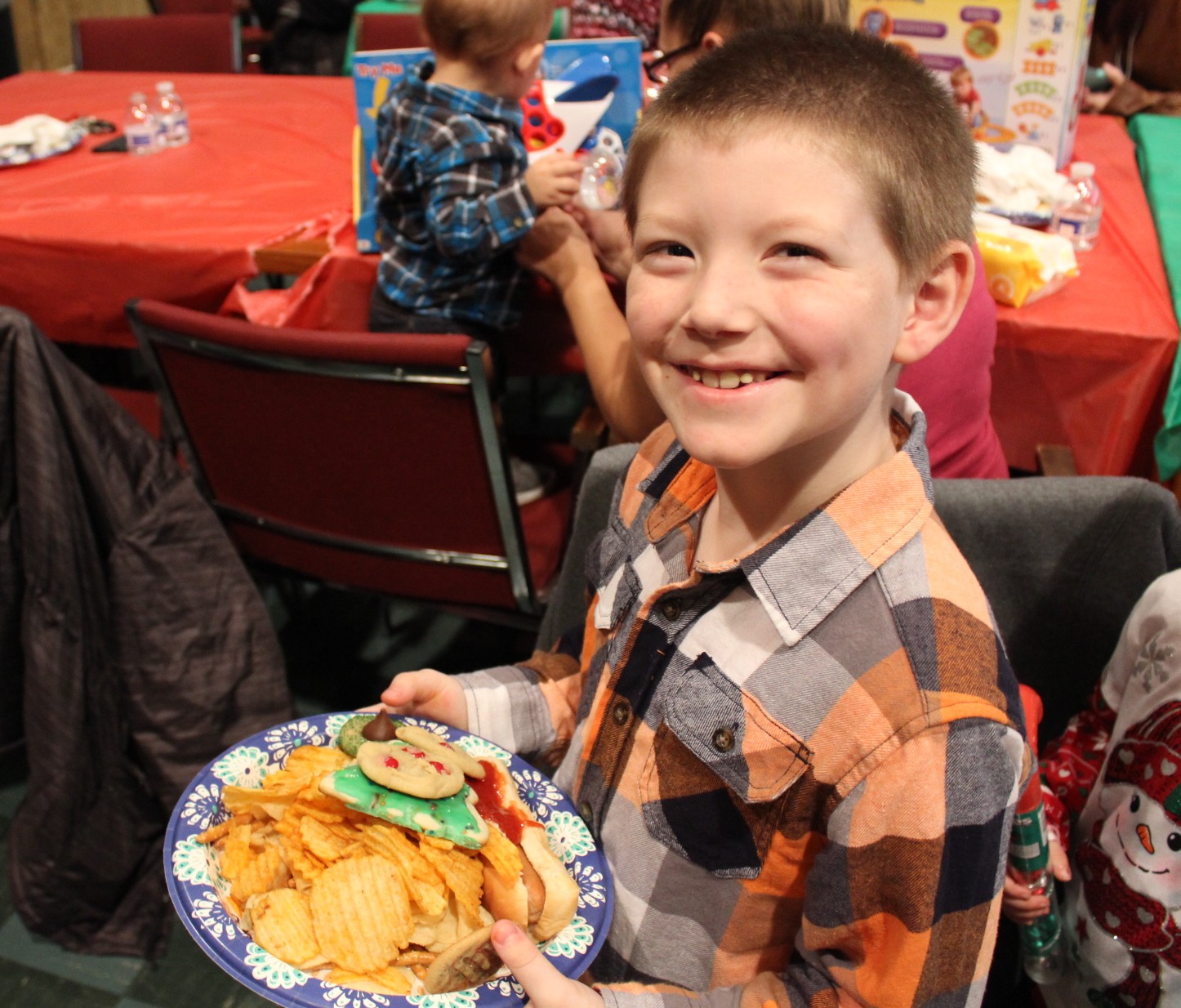 It's all about the smiles!
Trying so hard NOT to smile!!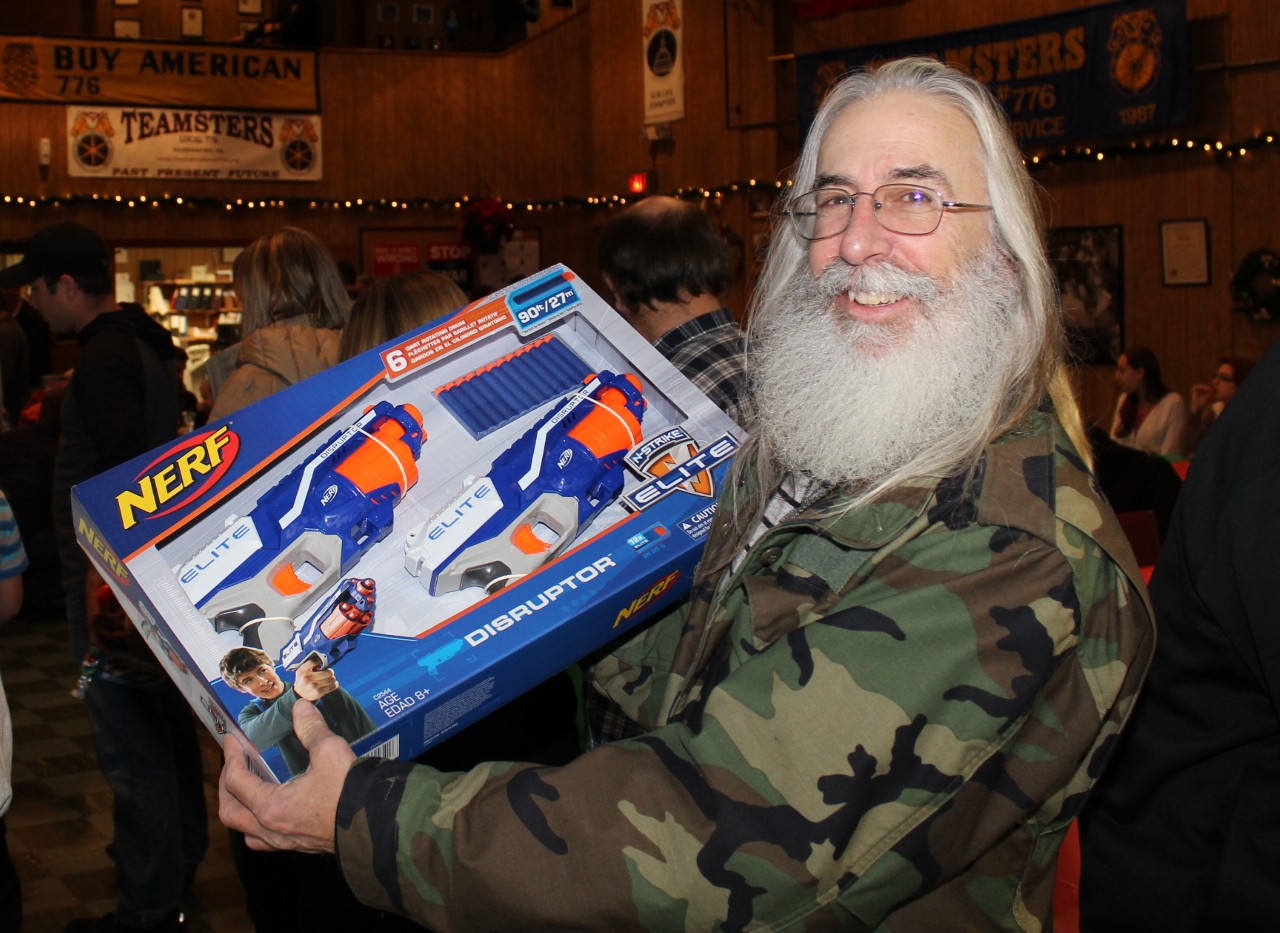 Kids of all ages love Christmas!!!
To view more photos from the party please visit the Photo Gallery