Local 776 Election Results
Below are the results of the Local 776 election for Officers and Business Agents as reported by the Election Official. All of the incumbent Officers/Agents were re-elected.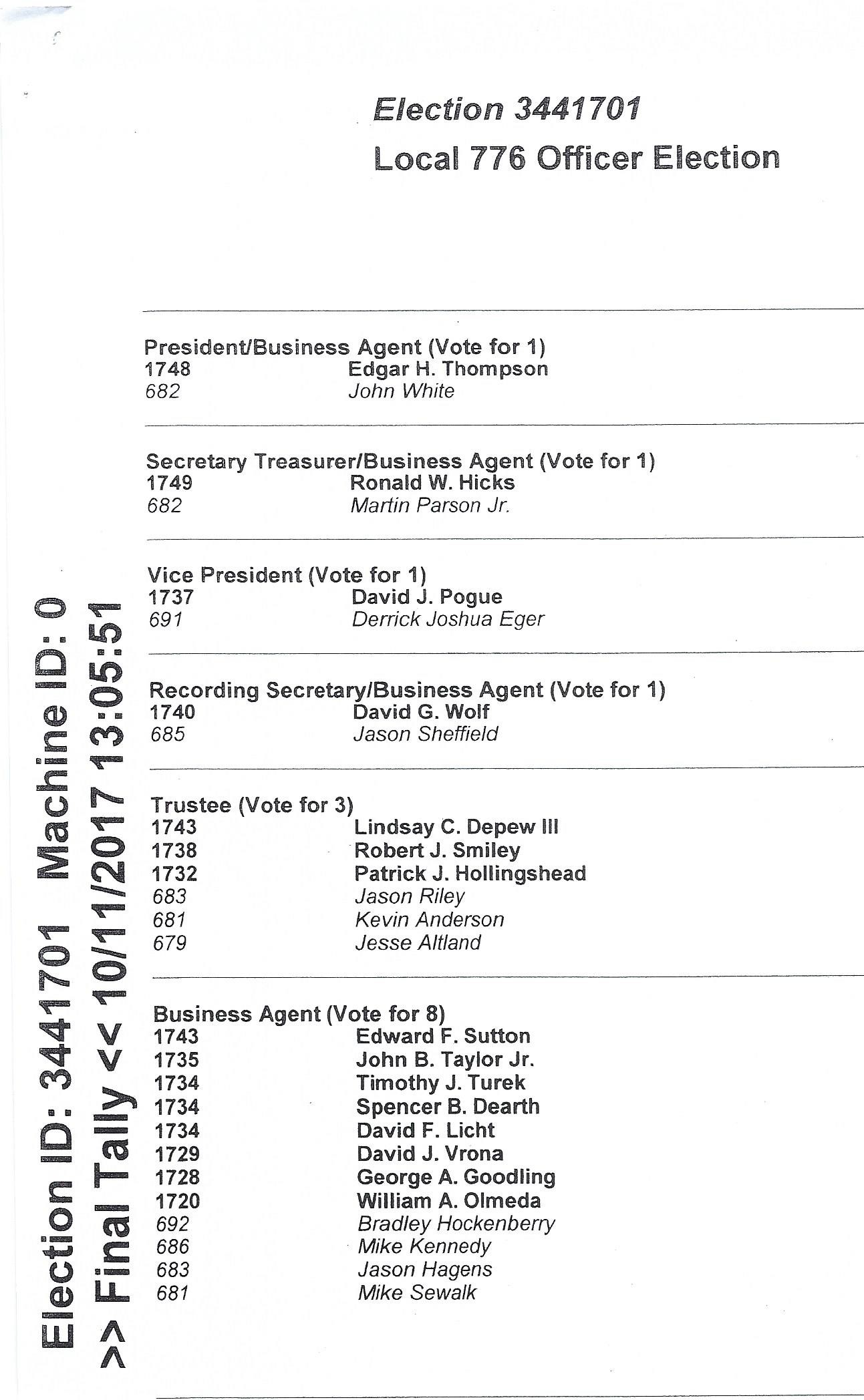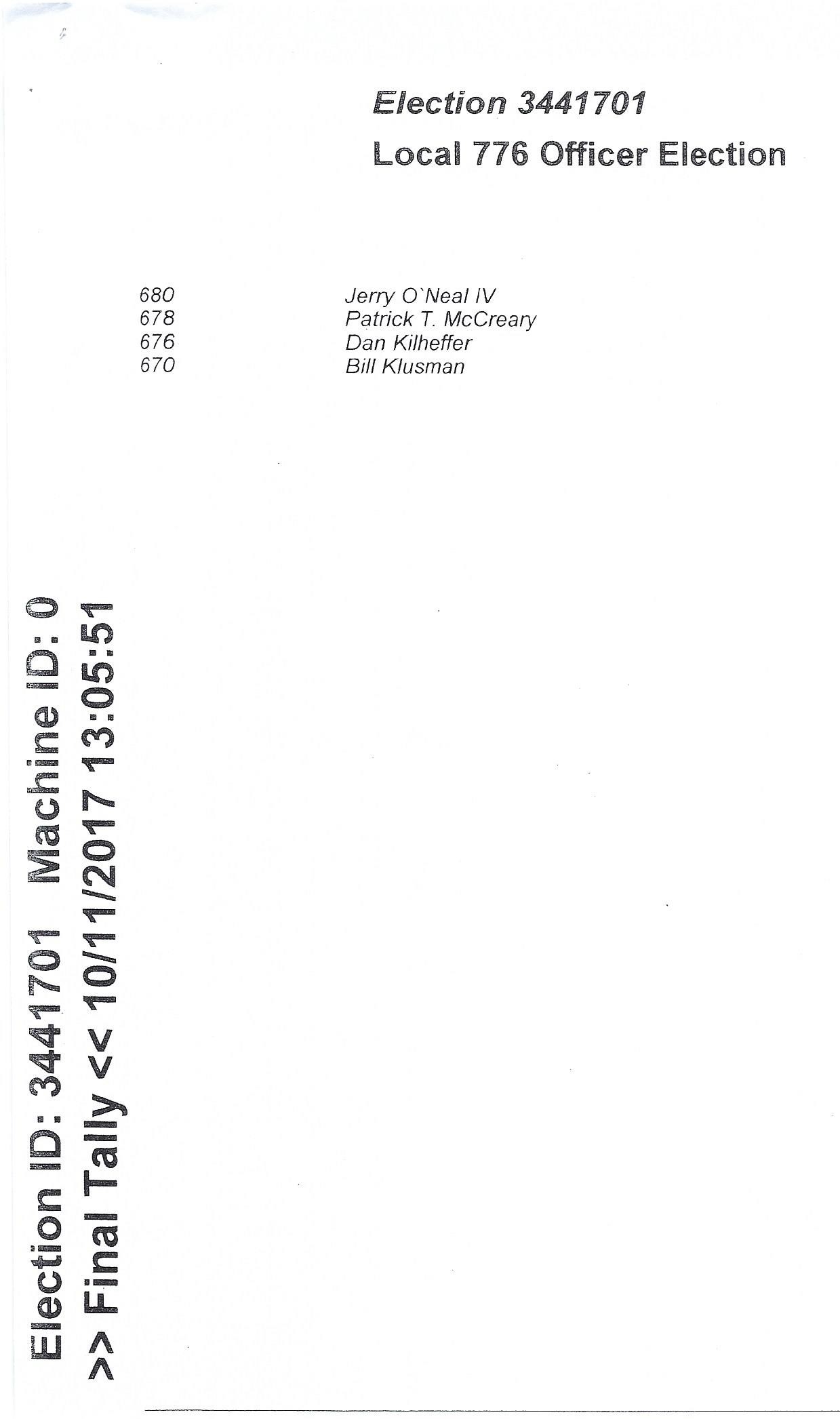 The Local Union Hall in Harrisburg will be open on Saturday October 14, 2017 from 8:00 AM until 1:30 PM.