UPS Freight Subcontracting
Local 776 has been hard at work fighting subcontracting at UPS Freight. With diligence, hard work and industry, Local 776 Business Agent Spencer Dearth has shepherded four Local 776 subcontracting cases against UPS Freight all the way through the grievance process.
Starting with requests of information, the reports are broken down lane by lane to determine if a violation exists. Two-way freight and a pattern of repeatedly subcontracted loads in a lane is a requirement for the filing of a Grievance Report. The process required eye-blurring checking of freight lanes and load records, filing the original grievances, and eventually, arguing the cases before the Eastern Regional Teamsters/UPS Freight Grievance Panel. That Panel deadlocked sending the cases on to the UPS Freight National Committee for consideration.
In June, Business Agent Spencer Dearth argued these cases before the National Committee. Since the National Committee was unable to make a decision on these cases, Dearth successfully convinced the International Brotherhood of Teamsters to file these cases for Arbitration.
As an example of the difficulty of making the cases, winning the arguments and reaching the Arbitration stage, only one other case in eight contract years reached Arbitration before Local 776 and Dearth won IBT Arbitration approval for four cases. The fight continues.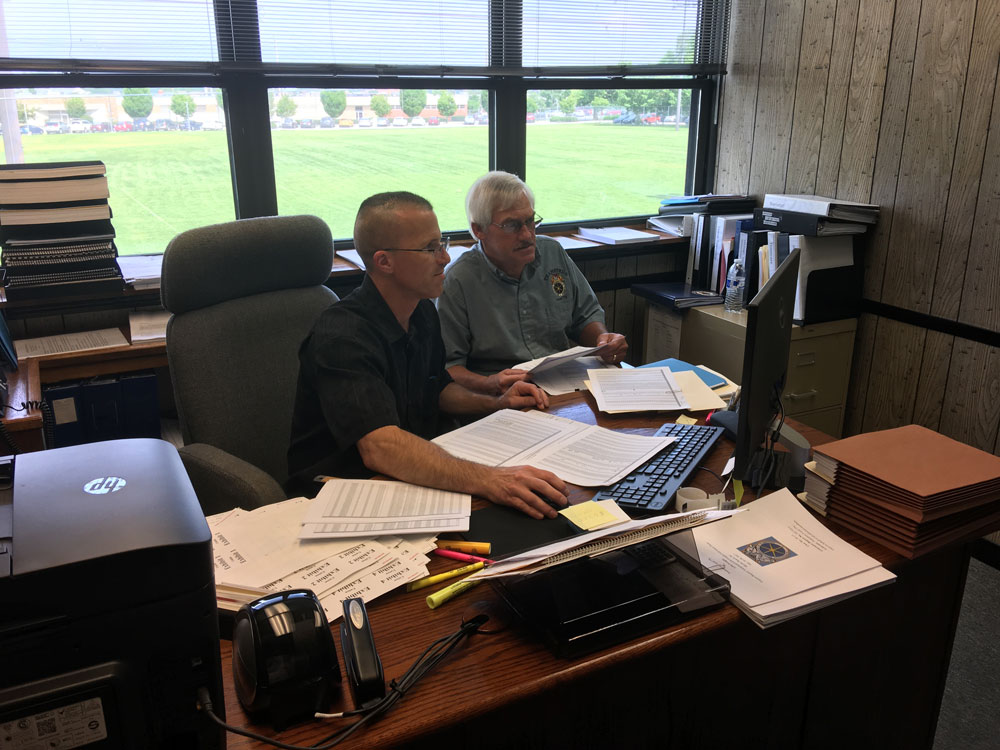 Local 776 Business Agent Spencer Dearth (L) and Secretary-Treasurer Ron Hicks (R) pour over records to discover UPS Freight subcontracting violations.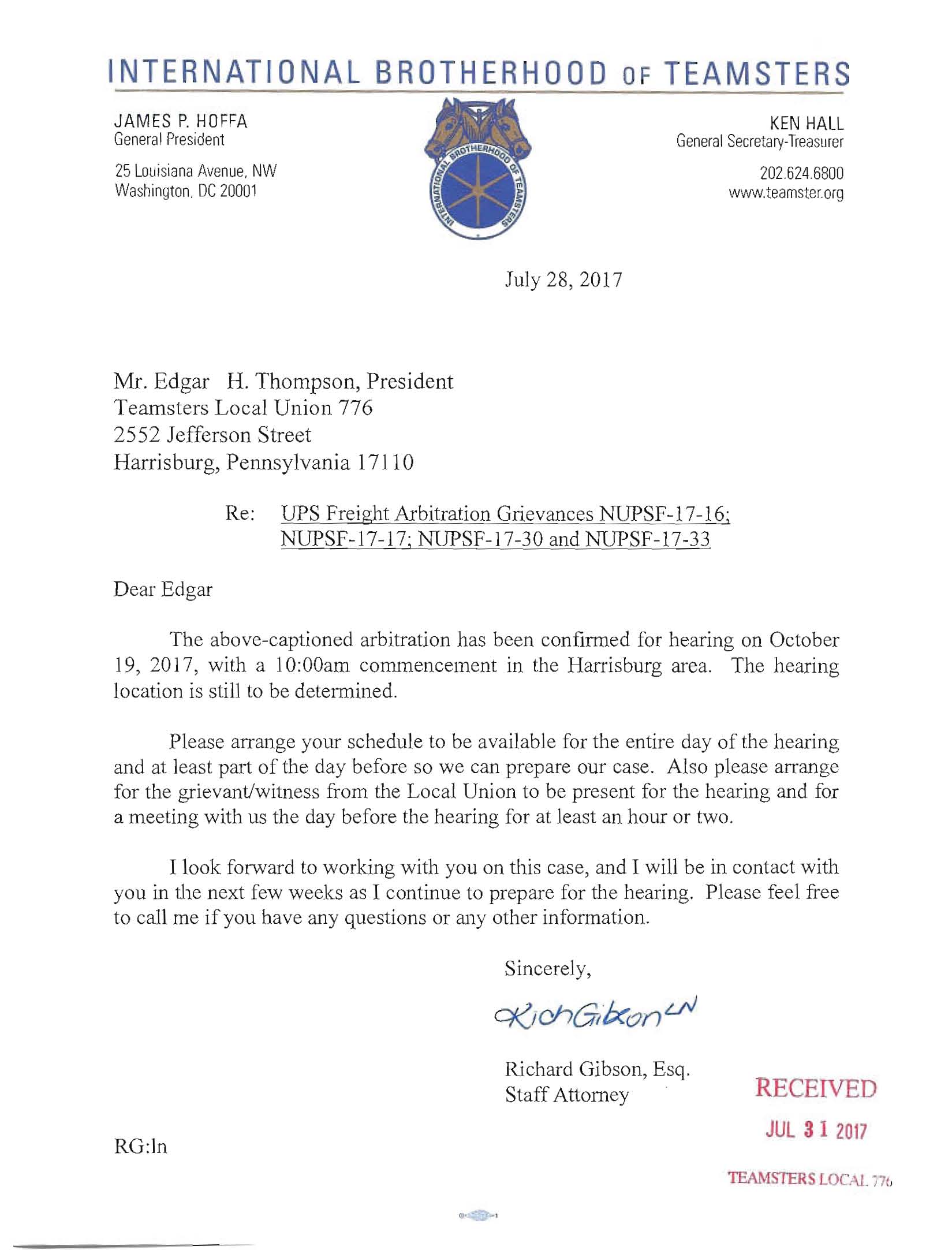 IBT notification that the subcontracting grievances will be heard by an arbitrator.