Penn State Football Tickets!
Penn State Football is just around the corner! The Nittany Lions will look to build off of their Big Ten Championship title and Rose Bowl appearance. Back by popular demand will be Organized Labor Ticket Promotions. All Teamsters, including their families and friends, are now able to begin purchasing discounted tickets to the Big Ten home opener against Indiana on September 30th, and Senior Day against Nebraska on November 18th (kick off times are still TBD).
Last year tickets were purchased by Teamsters and union workers throughout the state. To purchase your discounted tickets, click here, or visit www.gopsusports.com/teamster (case sensitive) and use the promo code TEAMSTER. If you are experiencing difficulties with the link, would like to order more than 10 tickets, or to purchase parking, please contact Dave Bittner with Penn State Athletics at 814-863-1109 or at DZB91@PSU.EDU.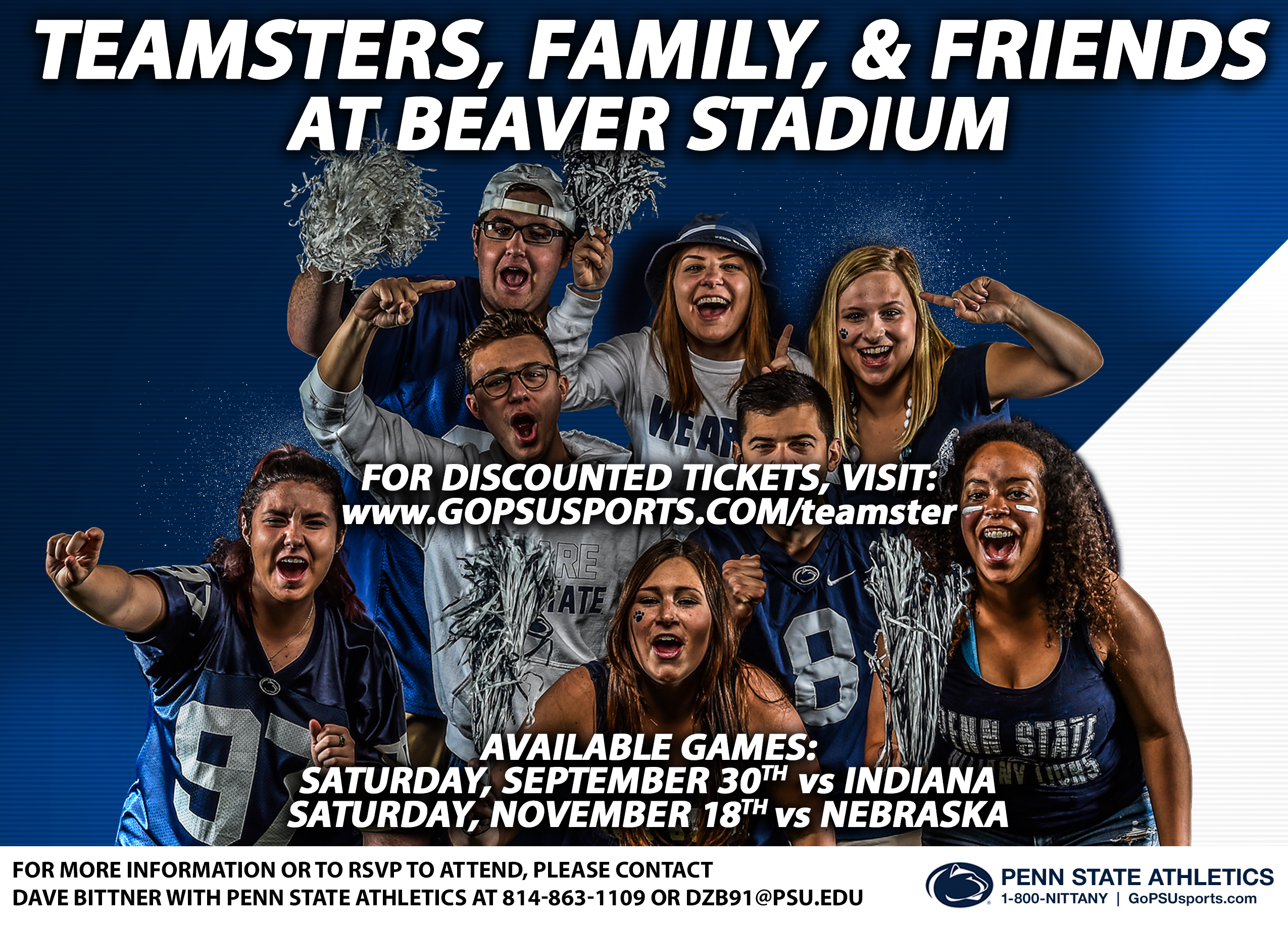 URL (case sensitive): www.gopsusports.com/teamster
Promo Code: TEAMSTER Pricing Key to Follow: