Right To Work Rally in Harrisburg
The threat of Right to Work legislation has again raised it's ugly head in our State House. Right to Work laws drive down wages and decrease workplace safety. In states that have enacted Right to Work laws, the impact is clear: average annual wages are nearly $5,000 lower, workplace death rates are 52% higher, and the uninsured population is 20% higher.
On Tuesday June 20th Local 776, along with others from across the area, will participate in the rally against Right to Work Legislation in PA. Local 776 will provide shuttle service from the Harrisburg Union Hall to the State Capitol complex. Please be at the Union Hall by 11:00 AM to take advantage of the shuttle service.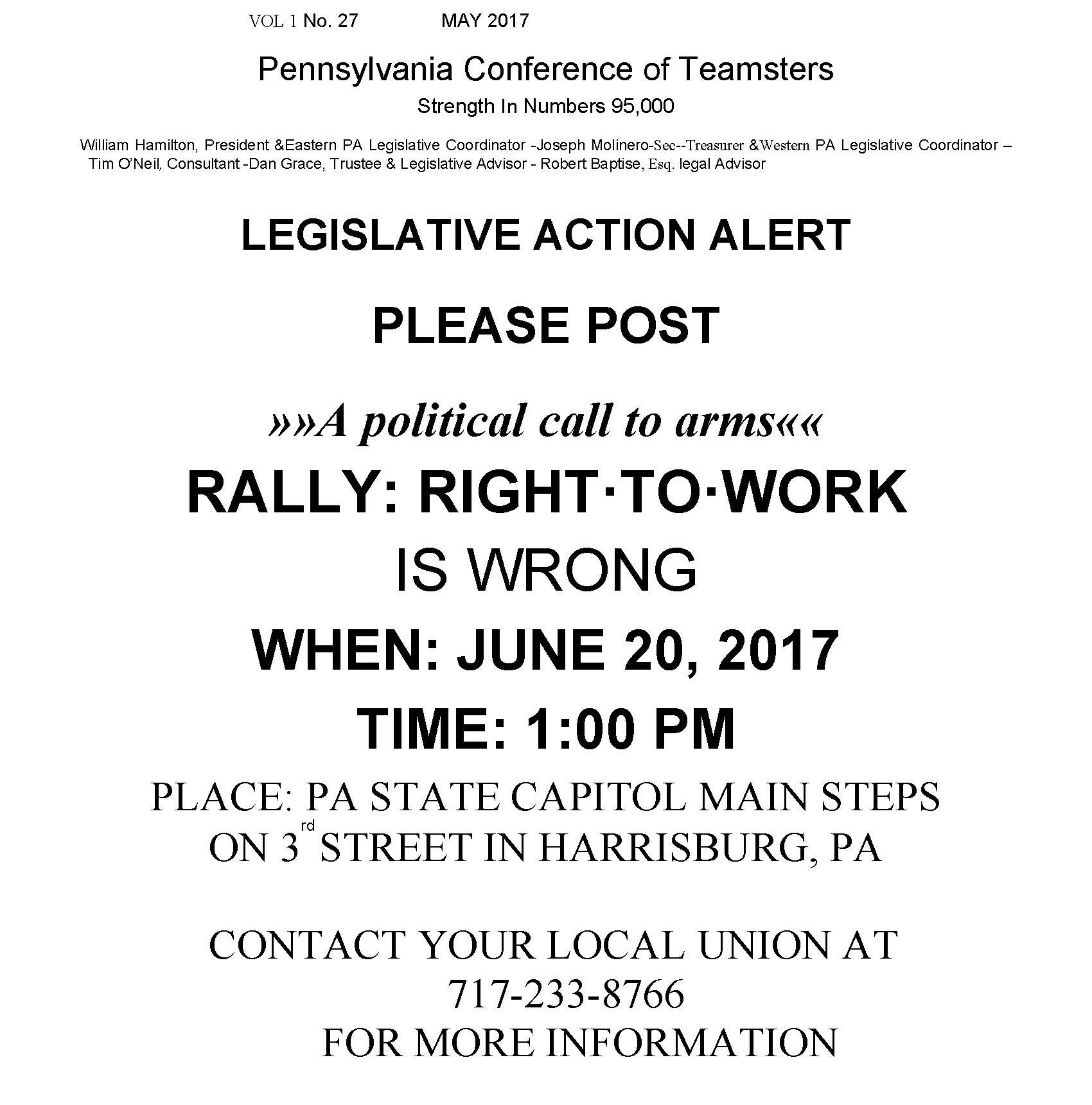 ·
·