On April 28, 2017 the York-Adams County Central Labor Council held a Workers Memorial Day Ceremony recognizing those workers killed on the job last year in York and Adams Counties. Keynote speaker for the ceremony was attorney Irwin Aronson. Seven work place deaths occurred in York County in 2016. Every worker has the right to a safe and healthy workplace. The labor movement continues to fight for workers' health and safety. In Pennsylvania, we are fighting to extend the protections of the Occupational Health and Safety Act to all workers.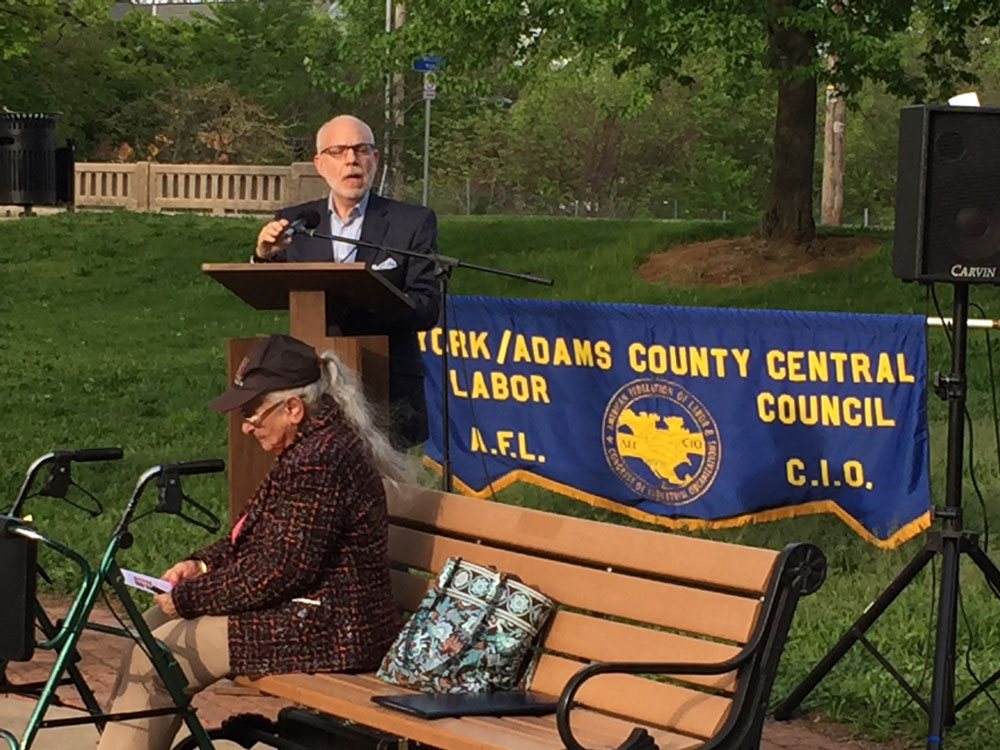 Attorney Irwin Aronson stresses workers rights to a safe and healthy workplace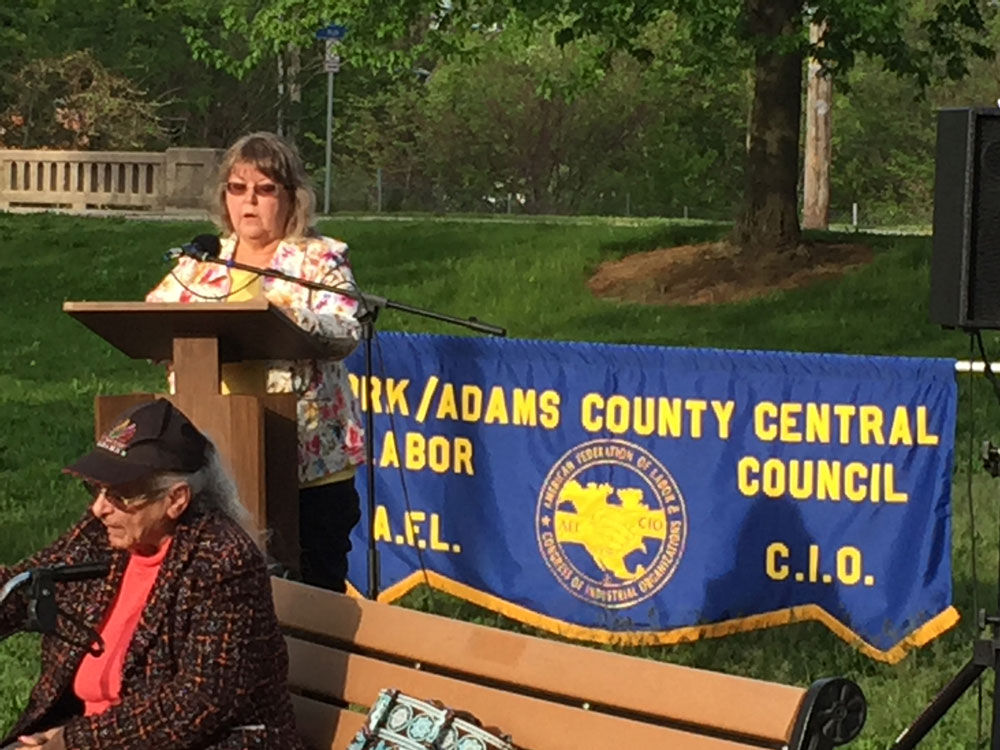 Retired Local 776 Business Agent Kittie Hake memorializes those who lost their lives on the job during the last year.